Happy Easter!
For so many of us, Easter marks a time of rebirth, renewal, and new beginnings. In fact, here in North Carolina, signs of new life are everywhere. The sun is shining, the birds are singing happy springtime songs, and squirrels are playfully chasing each other near their feeder in the backyard.
I'm so thankful for these little moments. And that's because they are like little gifts where we can relax and spend time with family and friends. Also, to enjoy the beauty of nature as spring reveals herself after a long winter.
For myself, I am anticipating April. It will be time to harvest the first strawberries of the season, get my vegetable garden ready for the summertime, and head out to my workshop to begin new furniture restoration projects. I can't wait!
As we move into the warmer weather, we treasure each day life a welcome gift. Some projects we have on tap include the following:
New canning recipes to try
Freezer jams and jellies
Furniture upcycling projects that you can do on a budget
DIY projects
Gardening advice
Travel tips and discounts on sought-after destinations
From the entire team at DIY Home & Garden, we hope all of you enjoy your Easter Sunday. May it be filled with relaxation and peace.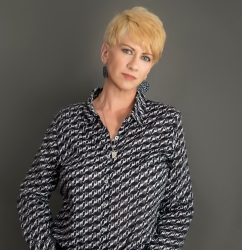 Latest posts by Deborah T
(see all)