Though it might seem crazy to think about already, the Easter holidays are hot on our heels. Easter eggs have long since been filling shop shelves, and the chances are that you've already indulged in a Cream Egg or twenty. While your kitchen might just be recovering from the Christmas madness, then, it's already time to consider the Easter dinner.
After all, this is yet another time that's best shared with family. The trouble is that, with Christmas cooking still so fresh in your mind, the idea of creating another intensive ham or turkey feast may well be enough to give you palpitations.
That's why you'll be so pleased to hear that there are simpler solutions that could bring ease to even a full-family Easter effort. And, we're going to talk you through a few of them here.
3 Ways to Simplify Easter Dinner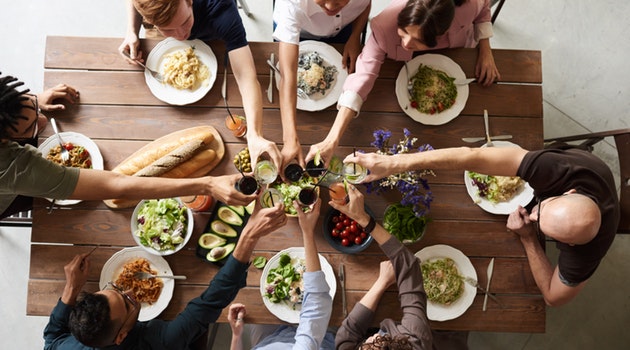 # 1 – Soup for starters
If you're looking for an easy starter, you can't beat soup. Whether you make this on the day or in advance, this is a tasty way to start without pushing yourself. Forget faffing around with delicate creations and elaborate plating. Instead, let taste do the talking. Something like this zucchini soup is guaranteed to impress, while tomato or veggie offerings also always work well. You could even go all-out with a turkey soup creation if you're also following our next advice for your main, which is to…
# 2 – Cook anything but ham or turkey

Turkey and ham leftovers are still haunting your freezers across the country, so you may well find that your guests far prefer alternative Easter options. Even better, the majority of turkey alternatives are easier to create. Something like a cold roast salmon with a salad, for instance, is easy to prepare in advance for less worry on the day.
Or, you could batch bake a casserole that is a hit every time you make it. Just prepare a day ahead and then stick in the oven when your guests arrive. These alternatives are still guaranteed to please all your friends and family. But they save you from having to cook, carve, and stress about getting your turkey 'just right.'
# 3 – Keep dessert simple
This may be a big family occasion, but that doesn't mean you need to complicate every course. By keeping your dessert simple, you ensure you can make it fresh without worrying about spending too much time in the kitchen. Something chocolate-based like a fondue is always going to go down well for Eastery appeal. Or, you could find a simple, easter-egg based recipe like this Cadbury mini eggs skillet cookie. With barely any effort, creations like these are guaranteed to put a smile on the faces of your guests. Ultimately, isn't that what your Easter dinner should really be about?
The Takeaway: Stay out of the kitchen by simplifying Easter dinner
Cooking a family feast for the holidays can always feel daunting. But, as you can see here, there's no reason you need to push yourself to make this work. Do whatever you can to keep Easter dinner easy this year. You can bet it'll be a much more enjoyable experience for everyone.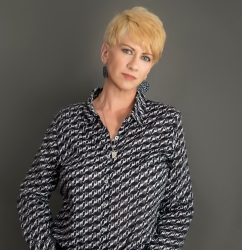 Latest posts by Deborah T
(see all)