How Often Should I Clean That? This is the title of an infographic that a new friend recently shared with me.
RELATED POST: Top Cleaning Tips for Your Home
I'm one of the few people who admit to actually liking to clean. Some people think that makes me just a touch of crazy. However, I love the process of taking something that's dirty. Especially spending a few moments giving it some attention. In addition, having the gratification that I made some kind of improvement. But I guess that's why I love baking, cooking and DIY projects so much, as well.
Anyhoo.
Cleaning. It's a chore and not a delight for most. This infographic breaks down common household chores. It tells you how often you should tackle each project. From changing bed linens to disinfecting mattresses to cleaning ceiling fans, this infographic has all the information you need on how often you should complete household chores.
I hope you'll find this infographic very helpful. I often hear friends say that they don't have the time to clean. To be honest, as much as I love cleaning, I frequently find myself too busy to keep up with it myself! It's so easy to lose track of time and the next thing you know you have a huge mess on your hands.
Spring cleaning is just around the corner, or already in progress, for most of us! The timing is right to take this info and move forward after spring cleaning by committing to keeping up with these chores. Keeping a schedule will make it easier to keep the entire home clean.
In addition, remember that cleaning is a great way to shred calories. That's super-helpful for those of us here in Eastern North Carolina as we do love going to the beach as often as our busy schedules permit.
So take a look, and please do enjoy the infographic. Thanks to Kat at HappyCleans for sharing this!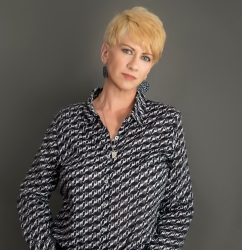 Latest posts by Deborah T
(see all)