So I heard (through the grapevine, of course) that in a few days from now, you, my friend would be hosting a Halloween-themed bash. Now, I know you're excited about it, and so am I! So that's why we thought up the idea of a Halloween crafting article to provide you with lots of decorating inspirations. Naturally, of the paper crafting kind to get the whole family involved!
The beautiful thing about crafting decorations from paper is the fact that you can get your kids involved in the whole process. Because all that energy and excitement brimming in those little bodies as they countdown to Halloween can be effectively channeled into turning your home into a spooky nest in time for the spooky party.
In addition, your kids get to learn some handy DIY and crafting skills. Not to mention, the crafting activities give you increased bonding time with them. So, get ready to teach your little ones how to craft, decorate, and have fun all at the same time!
Crafting Cute Halloween Party Invitation Cards
But who's gonna attend your party if no one is invited? Well, nobody, that's for sure. So get those IVs ready. But don't just go with the usual design for invitation cards. Instead, stock up on paper (both card stock paper and patterned), scissors (decorative and plain), and get a-crafting with the kids.
For instance, you can go with this one-eyed monster or my personal favorite: this cute Dracula card:
Then again, a jack-o'-lantern card embellished with cutouts and shapes is great too:
What's a Halloween party without some ghosts floating around? Let your kids draw the ghosts on a white sheet, cut them out using scissors, and create the eyes and nose from black construction paper. Glue the facial features to the cutout ghosts, then knot a string through the top of the cutouts. There you have it: friendly paper ghosts giving you that Halloween spirit.
Make Halloween-themed cups of treats
With a permanent markers and clear cups, you can turn a simple treat cup into a festive display for snacking during the party. Think fruit cups for a healthy alternative.
You can never go wrong with a pinata
Creating a paper pinata might require some serious skills, and that's where your guidance and supervision come in. Materials needed include a small paper lantern, black cardstock, green paper, orange crepe paper, glue, tape, scissors, string, and of course, candy and sweets.
Your paper pinata would undoubtedly be one of the highlights of the party, especially if you have a bunch of them strategically positioned for smashing purposes. The pinata can also serve as a loot bag or a trick-and-treat bag.
You can create scary and silly mummies from wrapping toilet paper around an empty toilet paper roll. Another empty paper roll can be tweaked (using scissors and glue) to form hands for the mummy.
Toilet paper sure does give lots of ideas as evidenced by these crafted animals made from the empty rolls. Black and white paper, glue, black paint, scissors, and googly eyes make up the requisite list of supplies. You can either make a cute black cat:
Or go batty with this easy-to-make toilet paper roll bat.
You want more bat decor pieces, but without the toilet paper effect? Check out this pasta-box-turned-goofy-bat. The process can be quite technical, so you have to guide your kids through it. Cut off the top flaps of the box, and with the aid of a glue stick, cover up the bottom and sides with either black wrapping paper or black construction paper. Use a craft knife to mark and cut out the eyes. The glowing eyes can be created using battery-operated tea-lights. The kids would love creating the fangs and tongues.
The animal-decoration trend just took a turn of astronomical proportions. Simply put, how about you and your kids create several animal decor pieces for your Halloween party this weekend? With some pumpkins, card stock paper, and a healthy dose of imagination and creativity, you can even drum up an elephant for your party!
Don't forget your friendly neighborhood spiders and their webs
You can craft spider webs from white coffee filter papers, and the spiders themselves can be created from either black felt or black construction paper. All you need are scissors and a glue stick!
And be sure to check out our post on using dollar store spider webs for spooky party decor on a tight budget!
Craft monsters from egg cartons (our favorite Halloween crafting idea for little ones)
Are your egg cartons made from paper and not styrofoam? If yes, then here is your chance to craft silly monsters for some fun Halloween decorations.
These monsters can also serve as candy holders, as you can place sweets and other treats inside.

Please share with us! We'd love you to check out our Facebook page and also share your best ideas.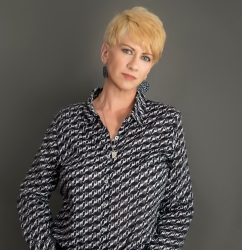 Latest posts by Deborah T
(see all)