The fall and winter months are coming into full swing, but the rainy days and snow shouldn't keep you from sitting and relaxing outside with your family or friends. Have you thought about installing awnings? They can be a great idea for a DIY project with the right materials and a skillful hand.
RELATED POST: 3 Easy Hacks to a Cooler Garden Space in the Summer Heat
Maybe these 5 reasons can convince you to give awnings a try. If you think about purchasing one, you should know they are not the cheapest thing you can buy for your home, but even so, it will soon pay off. Here's why:
1. House protection
They offer protection to your home and belongings, both inside and outside. If you have outdoor furniture, an awning can be a great idea to prevent rain, snow and direct sunlight from deteriorating it. The water can cause damage to the door or window frames, but also to the windowsill if it leaks inside. To avoid this, you might think about installing an awning. Also, you won't have to worry if you forgot a window open and it rains as the awning can block the rain if it's not too windy. The sun isn't your home's best friend either as the curtains, rugs and even furniture can fade quickly if they are directly exposed to sunlight. Washed-out colors don't look too good, right?
2. Cost reduction
The initial cost of an awning can be pretty steep, but even so, you will end up saving money in the long term. Since it prevents direct sunlight from entering the house during hot summer days, it can help maintain a cool climate inside.
The air-conditioning will not work at its full capacity so the energy consumption will be lower helping you to save money on electricity costs. The solar heat gain in the summer can be reduced by up to 65% on south-facing windows and 77% on west-facing windows if you have awnings. Maybe you think that curtains and blinds are enough, but once the sun heats up the window glass it's difficult to prevent heat from warming your house.
And this isn't all. Even in the winter, you can reduce costs as the retractable awnings allow the sun to enter the house so it can maintain it warm during the sunny days.
3. Space for relaxation
Most people buy these items because they provide an outdoor space to relax, far from sun exposure or rainfall. You can have guests over without worrying about the weather, unless it's a heavy rainstorm because, generally speaking, most awnings on the market are not waterproof, but water-repellent. If you install a retractable awning, you can even choose how much sun or shade you want, by retracting and extending it. Awnings can be a good option that can help you create a new space for entertainment.
4. Added-value to your house
There are many types and colors of awnings for patios, terraces, gardens, and windows for sale. This makes it pretty easy to incorporate them into the style and design of your house. It turns out that you won't have to invest too much in other decorations to make it more appealing. In case you consider selling your house, the awnings can bring more value to it. This is not only due to the aesthetic reason. But also because they create more outdoor living space that can be used all year round.
5. Longer life
Patio or deck umbrellas can pretty much do the job of keeping sun and rain away. However, they're not as durable as an awning and they cover a much smaller area. Also, the awnings, especially the retractable ones, unlike the umbrellas are not as susceptible to wind damage. If you make sure you clean it regularly from dirt and dust, you can enjoy them for many years. Also, if you want to build an awning yourself, you can choose the best materials you consider more durable and which suit best your house decor.
Whether you buy or build the awnings, this simple home renovation brings benefits to your house throughout the year.

RESOURCE: Courtesy of Lowe's, here's a link to a video that teaches you the basics of DIY Awnings Installation:


---
Guest Post Author Bio: John Stuart works on behalf of patioawnings4less.co.uk in outreach and content creation. He creates engaging content that helps businesses connect with their audience and stand out from the crowd.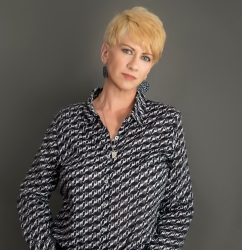 Latest posts by Deborah T
(see all)