Summer brings just the right weather for a wonderful backyard cookout. And in fact, this is the best time to have a barbecue for your family and friends. A properly-planned backyard cookout will have your friends talking about it all summer long! So here are some ideas to get your creative juices flowing.
RELATED POST: Fun Themes for a Summer Cookout
Easy Tips for Hosting a Fun Backyard Cookout
Cookout themes
Summertime is a time to create lasting memories for your loved ones. Moreover, there are many themes to pick from to make your barbecue fun and memorable. For instance, you can pick your favorite memories to come up with a fun theme for the backyard cookout.
A beach-theme cookout brings back the feelings of relaxation and refreshing days spent at the beach. You can use your beach accessories to decorate the place. Shell centerpieces placed in sand buckets are beautiful. Use different shells as placeholders or for the menu.
Other great themes to select from include All-American, Hawaiian Luau, Nautical, Southern Barbeque Cookout and Backyard Burger Barbeques.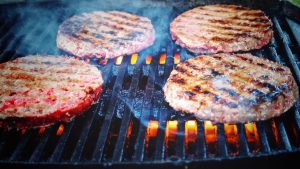 Creative decorating ideas
Your barbecue theme will determine most of the décor to use. Generally speaking, go for classic, simple, and rustic items to bring out the summer warmth. The choice of lighting, table décor and centerpieces should aim at enhancing the outdoor setting.
A large umbrella placed over the table will come in handy in the blazing afternoon sun. Then you can add some multi-colored lanterns for an exotic night. You can also drape some string lights around the trees to give them a perfect carnival air at night.
Look for simple items of furniture like rattan chairs and wooden tables. Toss pillows in bright summer colors of aqua, pink, orange, and navy should be just right. Add light warm shawls over the chairs that can also be used by your quests to keep off the chill in the evening. For a very relaxed and comfy cookout, you can add cotton floor cushions with bright prints.
Brass buckets can be used for the flower arrangements, or to chill your drinks. Go all out creative and use a veggies centerpiece in pretty glass jars or water jugs.
Great food and drinks for your barbecu

e
What makes an enjoyable backyard cookout? Of course, it is the food. But as the host you don't want to look all sweaty and harassed when your guests arrive, do you? Well then look for a simple and great menu that you can easily put together.
The grill is a great tool to have at this time. You can grill anything, from vegetables to different types of meat. Seafood is quite an easy entrée to make. All you need to do is clean lobsters, clams, and oysters well; pop them into the grill for a few minutes, and you are good to go. Grilled vegetables can be presented as a side dish.
Burgers are also an all-time favorite. You can offer your guests a chance to make their own favorites by preparing the basic patties, caramelized onions, bacon, and various toppings.
Serve various fruits that are in season, either on their own or as a fruit salad for dessert. Don't forget a drink to round this up. Choose from delicious individual bottles of wine by Le Grand Verre (they offer white or red) or sizzling tequila-spiked lemonade for the adults. For the young ones, serve refreshing mango, watermelon, pineapple or orange juices.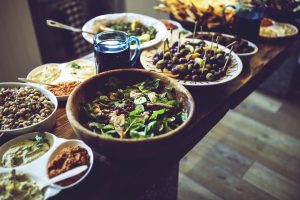 Outdoor fun games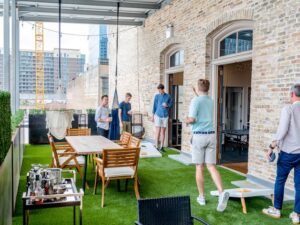 Outdoor games are the ultimate fun for any backyard cookout. One of the classical all-time favorites is the potato sack race. Others can include horseshoe, water balloons, lawn twister and bean bag ladder toss.
Of course, we can never forget to play a rousing round or two of corn hole!. You can play as either teams or singles. The corn hole boards can either be built or bought. In fact, you can find instructions on how to build your own cornhole boards right here on DIY Home & Garden! To make it competitive, announce that there will be a prize for the winners!
I hope these ideas spark your interest to get out and have that unforgettable backyard cookout. Remember to have lots of fun and laughter while summer is still here. Come on, go spread some cheer around!