After the devastating effects of the Covid-19 pandemic and the current state of most economies, many individuals consider how to downsize their lifestyle to save more money or just to be more comfortable. Scenarios and reasons behind why so many people want to start downsizing might differ substantially.
So, where do you start in your efforts to get that point, and what will it entail? Many have argued that what most people consider vital isn't as crucial as we thought; when you start the process, it will require you to get rid of a significant amount of your belongings. Going about it is actually quite simple; there are many quick and convenient methods to dispose of your unwanted belongings, whatever it might be.
Here are three ways to take care of your space issues in your new downsized lifestyle.
3 Easy Tips to Help You Downsize When It's Time to Move
Try these methods of managing all the stuff you accumulated in your home.
#1 Sell Your Goods
One of the best ways of getting rid of items that will no longer be used is by selling them. Luckily, the days of garage sales being something we should consider or think about are pretty much behind us. Instead, we have access to the wonderful internet, google receives more than 4 billion searches per day, and plenty of those are in your area. You can easily sell valuable goods on the eBay online platform. eBay is an online buy-and-sell platform that allows you to quickly and conveniently list your item where thousands of shoppers can see it. You'll be sure to receive a phone call or two for your hidden gems.
#2 Get A Storage Unit
Another great way of solving your problem quickly and affordably is by utilizing storage units from www.selfstore.com.au/. These storage units come in all shapes and sizes; they offer small, medium, and large storage units. In some instances, there's just something you can't get rid of; having sentiment for something is human and always will be. This offers the perfect solution for those items you can't let go of, or maybe it's something you might use in the future – you never know.
#3 Donate Items To Charity
If it's something you don't believe you'll be able to sell and it's something you really don't want to keep in storage, a great alternative could be donating the items. Many organizations do their utmost best to take care of everyone who is in need. But without the help of the public, they won't get too far. So, as businesses and individuals, we should support them even if it is with some old clothing; someone might just need it. You can consider charities like the Starlight Children's Foundation who will be more than happy for any donations you can make. Who knows, you might brighten up someone's day and give them exactly what they needed.
The Takeaway: This Process Can Help You Downsize More Easily
Irrespective of which one you choose, you can be assured that you'll be able to let go of the things you no longer want or need, and you'll soon be on your way to a downsized lifestyle.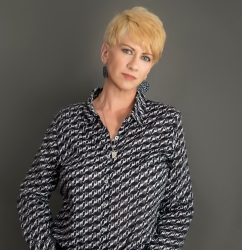 Latest posts by Deborah T
(see all)