Indoors or out, dining benches are a terrific addition to any house. They're usually built with wood or heavy-duty metal, making them highly robust and long-lasting. They're ideal next to the kitchen island or the dining table where guests can relax and catch up. However, because there are many different designs of dining benches, deciding which one is right for your area may be tricky. You want to ensure the bench you choose is appropriate for your home's décor, budget, and style. Here's a brief guide to selecting the best one for your needs.
6 Excellent Reasons to Choose Dining Benches
Here are the reasons why many people invest in this furnishing.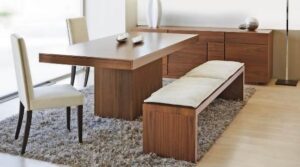 1 – They maximize your space.
They're great for limited spaces because they can fit into an alcove, bay window, or against a wall. Plus, they tuck neatly under tables when they're not in use. Their straightforward design will also help prevent the room from feeling congested.
2 – They can be moved around easily.
Benches are lighter than several chairs combined and just as easy to move aside when you need more room to navigate around the table.
3 – They can accommodate more people.
If guests drop by unexpectedly, having a bench on hand means adding more seating to your table without buying new furniture. And if you have kids, this is a definite must-have!
4 – They're easier to clean.
One of the most significant advantages of dining benches is that they're easier to clean than sets of chairs. Depending on the material, wiping would usually suffice.
5 – They're inexpensive.
Because they're simple, benches don't have many bells or whistles that inflate the price. You'll spend less on a bench than a dining set with multiple chairs.
6 – They're eco-friendly.
Dining benches are the more environmental choice because they require fewer materials and less time to produce than a set of chairs. This leads to lower prices and a smaller carbon footprint.
Five Types of Dining Benches
When shopping for these items, you want to get the type that best fits your needs. Do you want to conserve space? Do you wish to increase your comfort level? Perhaps you want one that adds some elegance to your area? Each case has its dining bench.
1 – Backless Dining Benches
Backless dining benches often boast a simple and rustic appeal. They provide an easy option for casual meals at the kitchen table or more formal gatherings in the dining room. Wood is a popular choice for backless benches because it offers a natural look that can be paired with various styles of furniture and decor. If you want a clean and classy hardwood bench, you can undoubtedly find one that suits your tastes. Be sure to pick a finish that complements the rest of your furniture.
2 – Dining Benches with a Back
If you're looking for a more formal option, choose a dining bench with a back  – it can accommodate two or three people with the same comfort as a chair. Upholstered options offer even greater convenience, but if you're planning to place your bench in the dining room, remember that you'll want to protect it from spills and stains by placing a waterproof cover. It can be overwhelming to find the right one, but Interiorbeat is doing an excellent job at aggregating an expanding pool of dining benches with back.
3 – Corner Dining Benches
Corner dining benches are great for your space because they make the most of the corners that often go unused. This piece is a great way to outfit an awkward part of the room and fill it with functionality. Opt for built-in storage underneath for added convenience, or leave it open for a minimalist look. They're also perfect for maximizing a small kitchen and creating a space where your kids can have breakfast together.
4 – Tucked-in Dining Benches
The tucked-in dining bench is the best fit for your home if space is an issue. These don't take up too much room, making them a hit among apartment dwellers or people who live in condos. If you think that your abode would benefit from having less clutter around, a tucked-in dining bench is what you need.

5 – Full-length Dining Benches
Full-length dining benches are great if you have the space. They're long enough to seat more people comfortably and provide visual interest, especially if they're built to match your table or feature a decorative backrest. This is the bench to get if you're part of a big family and have a longer than the average dining table.
Places to Use Dining Benches in Your Home
While they're often referred to as dining benches, the dining area is not the only place for them. If you think about it, this versatile furniture can fit into your decor and be useful nearly anywhere. Consider these suggestions for some inspiration.
1 – Entryway
Because it is often narrow, a foyer or doorway is one of the best areas to add benches. It would fit into entryways without taking up too much floor area. A backless dining bench is typically put in this space. The idea here can be to breathe new life into a previously lifeless room, but it can also serve a convenient purpose of allowing you and others to sit while taking on your shoes.
2 – Living Room
Cushioned benches provide a range of seating options in a living area. For example, a vibrant bench can add a splash of color and life to a bland environment. Another excellent choice is the banquette, an upholstered bench with a backrest commonly used in commercial places like restaurants, bars, and hotels. It is also gaining popularity in domestic environments as a dependable, low-cost alternative or supplement to upholstered sofas. Furthermore, benches can serve as a fancy room divider.
3 – Dining Room
Having at least one bench in the dining set is a modern trend because of two key functional advantages to pairing them with a dining table. For starters, a bench can seat more people than separate chairs. Second, it can fit into tight areas, which is ideal for smaller homes or if you want to optimize space for other reasons.
4 – Bathroom
Less evident than the other options, but adding a bench in the dry area of your bathroom can be a great idea if you have the space. This is a standalone item or an excellent pairing with a vanity counter to apply your cosmetics or other personal effects.
5 – Balcony and Patio
Dining benches also work as balcony furniture due to their sleek and minimalistic design, which offers a casual seating option. A simple wooden bench may be perfect for this area, and you can add a picnic table if you wish to utilize it for sit-out dinners. The key to success is finding waterproof, outdoor fabric or materials.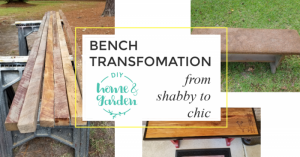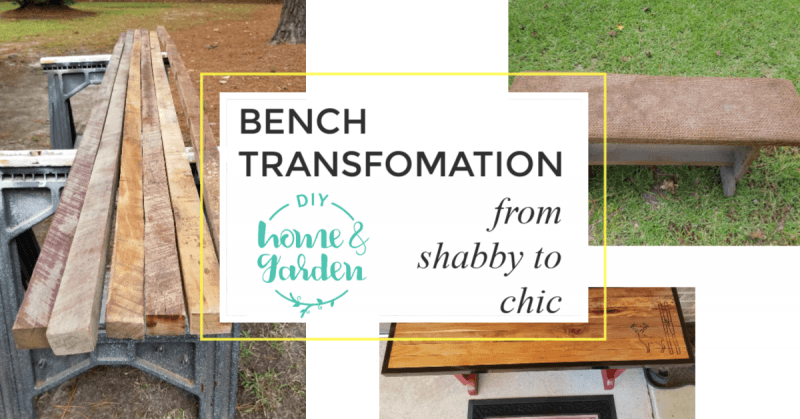 The Bottom Line on Choosing Dining Benches Over Traditional Chairs
The nature of the dining bench is such that it can add an artistic touch to a room or even act as a statement piece. They often work as a multi-purpose addition to any home's decor. Many things must be considered when buying dining benches for your home, but hopefully, some of our information can help make this process manageable.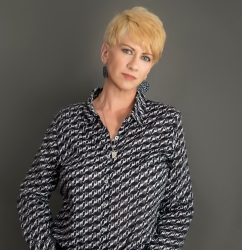 Latest posts by Deborah T
(see all)