For the last couple of years or so, you may have heard the Danish notion of hygge being bandied about. Many people have jumped on this Scandinavian interiors bandwagon and are eager to bring some of this latest trend into their own home decor.
Hygge means cozy, warm, intimate, and comfy. It's that feeling when you eat your favorite food as a kid, remember your ideal holiday or settle down with your loved one to watch a movie in front of the fire. That warmth in your belly is the very essence of hygge. If you're keen to emulate this Danish concept within your four walls, then read onto discover how you can achieve the hygge vibe.
Hygge Elements to Embrace in Your Space
Here are some essential decor elements in Danish and Scandinavian decor.
1 – Sit and Warm Yourself by the Fireplace
If you are blessed with a chimney in your humble abode, then it's time to stoke up the fire. There's nothing cozier than having a roaring fire to warm up the room you are sitting in. Curled up under a blanket with your feet getting toasty warm in front of the fire is the ultimate hygge.
While a 1960s gas monstrosity might not achieve the desired ambiance, a wood-burning stove will. You might even want to have a read of the Castle pellet stove review to discover an economical and simple way to heat up your home.
Wood burning stoves can be fitted with relative ease, although you may need to have your insert space widened to accommodate the burner. You can opt for the traditional looking stove or the more modern version with its clean lines and minimal detailing.
If you aren't a fan of the wood-burning or pellet stoves, you could always restore a Victorian tiled fireplace. These look grand and emit a ridiculous amount of heat into the room. If you have a period home, it makes sense to go for a period fireplace to generate that hygge feel.
2 – Soften up on the Lighting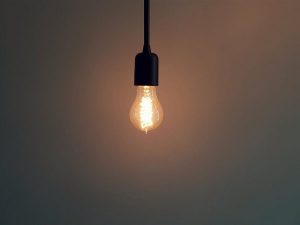 To achieve true hygge, the sixty-watt bulbs and bright white lighting needs to dim. Hygge is about creating that cozy vibe, so gentler hues should be sought. Check out dimmable spotlights, cool vintage style Edison bulbs, and low wattage lighting. y combining low wattage lamps and other light sources, you will have more control over the ambiance of your rooms. Bright lighting is too shocking and does nothing to create the chilled out, and relaxed hygge feel.
3 – Add A Variety of Plush Textures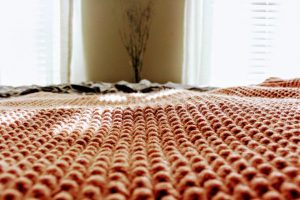 The cozy feeling that you are trying to emulate needs to encapsulate all of your senses. You might adore a range of different fabrics to bring texture to your living room and every bedroom in your home. Soft throws, fleece blankets, and chunky knits paired together can make for a comfortable and inviting living space. On a chilly winter's evening, there's nothing better than hunkering down under your favorite throw to watch the latest boxset with a warming hot chocolate.
And don't forget to add textural elements to your floor! Invest in one or two luxurious sheepskin rugs to sink your toes into during the cold winter months. Remember, Scandanavian decor, hygge, is all about coziness.
Mix up your color palette and seek out warm tones, mustard yellows, and gentle blues to create a relaxed feel. You don't want anything too abrasive in texture or too garish in color to ruin the relaxed and easy feeling.
4 – A Chic Vintage Feeling
The Scandinavians have been producing exceptional and well-crafted pieces of furniture since the beginning of the twentieth century. While the millennials out there might know Ikea as the stalwart Scandinavian furniture producer, the mid-century designs of Jacobsen and Wegner are still available to buy today such is their resilience and top quality manufacturing. Hygge is about creating a vibe within your home so why not embrace it fully and add a touch of Danish, Norwegian, or Finnish vintage furniture into your interior.
You might want to look into creating a minimalist look to your furniture, walls, and flooring and marry this with the hygge textures, the fireplace, and the subtle and soft lighting. If you don't have pockets deep enough to stretch to authentic pieces of furniture, head to Ikea or thrift shops to purchase high-quality mid-century inspired designs. Tripod lamps, 1960s curved sofas, and nests of tables are becoming more in fashion as people begin to welcome hygge into their homes with open arms.
The Bottom Line on Adopting the Hygge Vibe
Venture into any Danish person's home, and they probably won't understand what you mean if you ask them about hygge interiors. To them, hygge is a feeling, an emotion, and a way of living rather than a design concept. They utilize their notion of hygge to create their interiors. Renowned for their minimalist yet warm taste, Scandinavian people adore their warm textures, fabrics, furniture, and white walls. Take a leaf out of their book and embrace hygge for your home.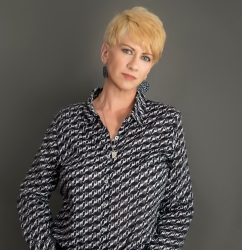 Latest posts by Deborah T
(see all)