Castile liquid soap may seem the latest can-do product on your household cleaning kit. But the truth is that it has been around for centuries—with its history dating back to the Crusades times.
It originated in the Mediterranean region—Spain's Castile area—before spreading to Europe, hence the name. Traditionally, the soap was made of pure olive oil, but today it carries varying plant oils, including coconut, neem, argan, jojoba, hemp, and palm.
Sometimes it's even made with walnut, almond, and avocado oils—all of which are responsible for the soap's moisturizing, lathering, and cleansing properties.
Castile soap (whether liquid or solid) is vegetable-based, free of synthetic ingredients and animal fats—meaning you can confidently use it pretty much on anything around your home.
Uses for Castile Liquid Soap
If you're using Castile liquid soap, ensure it's properly diluted! Remember that a little bit of this powerful cleanser goes a long way.
1 – Use Castile liquid soap for a relaxing bath
Before you embark on that cleaning task, treat yourself to a luxurious bath by adding two tablespoons of liquid soap to a full warm tub of water.
For extra moisture and a soothing bubble effect, pour in a tablespoon of vegetable glycerin.
You can also drop in essential oils of your choice for a more potent scent.
2 – Make a homemade laundry detergent
Add a third or half cup of Castile liquid soap to a hefty load, then to the rinse cycle, use half cup vinegar. Adjust the quantities as needed for a smaller load.
3 – Use it to bathe your pets
Save money on expensive pet shampoo by making your own. You get to determine what goes into the soap! To be on the safer side, choose a fragrance-free, baby-formulated Castile liquid soap for your fluffy buddies.
Begin by wetting your pet's coat. Add a few small castile soap pumps, then follow with an excellent scrubbing. Rinse, then dry your pet. (Vet-approved!)
4 – Use Castile liquid soap on floors
Mix ¼ cup castile soap in two gallons of hot water, and use it on any floor surface.
It's very gentle; leaves a beautiful streak-free shine.
5 – Make a DIY soft scrub
This recipe often calls for dish soap, but the truth is almost anywhere you utilize your regular dish soap, you can use Castile soap. Just avoid mixing it with vinegar.
Add a cup of baking soda to a quarter cup of Castile, then whip it all together. Add in four to six drops of your preferred essential oil.
Use the mixture on any greasy grimy surface, including the kitchen sink, bathroom area, and stovetops.
6 – Make dish soap
Make dishwashing less expensive and save your skin from soap abrasive effects by making your own Castile liquid soap. All you need is one part castile soap to ten parts warm water–it takes very little soap to get the job done.
7 – Use Castile liquid soap to make homemade deodorant
Make your natural deodorant by mixing a teaspoon of sea salt and ½ teaspoon of castile soap in a small spray bottle. Use as needed in the underarm area.
8 – Clean fruits and vegetables
Eat clean, eat healthily!
In a bowl full of water, add about 1/8 teaspoon of castile soap, then stir. Put in your veggies or fruit and give them a gentle swish. Rinse under cold running water, then allow to dry.
9 – Make your foaming hand soap
Add two tablespoons of castile soap and ½ teaspoon of your preferred carrier oil to twelve ounces of water. Mix well, then transfer to your foaming soap dispenser.
10 – Enjoy a soothing Castile liquid soap foot bath
Make a relaxing foot bath with just two ingredients!
Add two tablespoons of Castile liquid soap to your small bucket of hot water, then immerse your feet. Relax and unwind for up to 20 or 30 minutes.
For a more enhanced experience, consider adding in a few drops of your favorite essential oil.
11 – Use Castile liquid soap to clear your sinuses
Simply add a tablespoon of the soap to a hot/boiling water bowl. Draping a towel over your head, position your face over the bowl, and inhale the steam.
12 – Use it to get ants off of your plants
Keep those annoying ants off your indoor and outdoor plants with a simple spray of just ¼ cup castile soap and a quart of water.
Note: Be sure to test the mixture on a small portion of the plant before utilizing it on the whole plant.

13 – Toilet cleaner
Mix four cups of water and a cup of castile soap, then transfer into a spray bottle. Use as needed to clean your toilet.
14 – Cleaner teeth
You can use tea tree or peppermint oil castile soap, depending on your choice. Just add a drop of the soap onto your toothbrush and give your teeth an excellent cleansing. Spit out and rinse your mouth; please do not swallow this soap.
15 – Use Castile liquid soap as a mouthwash
Simply add a drop of Castile liquid soap to a glass of water. You may opt for peppermint-scented Castile liquid soap for an improved taste.
16 – Try Castile liquid soap for smoother shaving
Tired of the costly shaving creams? Maybe it's time to shift to a natural, inexpensive alternative—Castile soap.
It's non-irritant, moisturizes, and makes the shaving process more manageable.
Pour a tiny amount on your hand, lather it up then apply it to the shaving area.
Use it alongside coconut oil to further moisturize your skin and offer more slip, especially for leg shaves.
17 – Face wash
Castile soap is mild enough for use on delicate skin, such as the face area.
Try out this easy orange blossom facial recipe:
Ingredients:
2 tablespoons of sweet almond oil
A cup of orange castile soap
20 drops of geranium essential oil (swap this up with essential oils of your choice)
½ cup distilled water
Soap dispenser
Put everything in the soap dispenser, then shake thoroughly to mix. To use it, apply a small amount to your wet hands and rub it all over the face, keeping it out of your eyes. Rinse thoroughly with clean water.
Sensitive Skin Variation: You may want to use the fragrance-free castile soap version for sensitive skin types.
18 – Wound cleaning
Use castile soap to clean minor wounds.
Add 2 teaspoons of castile soap, then mix thoroughly with two cups of distilled drinking water. In addition to cleaning, this cleansing solution also helps lower the rate of potential wound complications.
19 – Castile liquid soap is a pleasant natural body wash
Squeeze a few drops of castile soap on wet skin, then use a loofah to gently spread it to evenly moisturize your skin. You may want to consult your family pediatrician before using it on your baby–sticking with unscented formulations.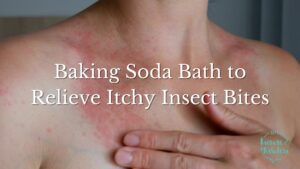 20. All-purpose spray cleaner
Concoct your all-purpose cleaner by mixing ¼ cup castile soap with two cups of water in a spray bottle. Add ten to fifteen drops of lavender, citrus, rose, or any other essential oil of your choice to add a pleasing fragrance to the solution.
Shake well before each use.
The Takeaway: You Can Use Castile Liquid Soap All Around the House
It may be mild and gentle on the skin, but Castile liquid soap (or its solid version) is equally a powerful cleanser that can erode even the most onerous grime.
Use it alongside other ingredients like distilled water or essential oils—as outlined above—to easily customize various natural cleansing products for your daily use.
Keep in mind that castile soap may leave behind some white residue when used with hard water—the reason you want to stick with distilled water. Also, as mentioned before, ensure the soap is diluted correctly before you use it, especially for sensitive skin.
Ready for the leap into this plant-based powerhouse? Cut down your budget and overall plastic consumption today with just a single gallon bottle of Castile liquid soap that will last you for MONTHS!