When extending your home or renovating for a structure, often, digging foundations is unavoidable. This is, of course, part of the most fundamental wisdom in regards to any structure. However, it can sometimes be that as someone hoping to complete a lion share of this build yourself, you still need some worthwhile advice. Of course, it's always worth working alongside hired professionals to ensure that your building is up to code and you can develop it correctly.
On top of that, it's also important to refine your competence so you can oversee the work and ensure everything is up to the standard you wish for. If you're going to do something right, often it's the first steps that can have the most foundational impact, and there's nothing both more figuratively comparable or literally actual as digging foundations for a home. It is where the phrase takes its root.
For that purpose, it's essential to consider the conventional wisdom you might have ignored thus far. Let us help you in your attempts to design the best home you can. You deserve it, after all:
Call Before You Dig
Call before you begin to dig. In the United States, dial 811. A surveyor will visit you and indicate where you have utility lines. Striking a gas, power, or water line can be damaging to your property or even fatal. It's not a risk that's worth taking!
Water Drainage
When you have open foundations, they can easily accumulate water over time. This can be harmful, and of course, will require the extra digging of drainage routes in order to rid yourself of this accumulation. We would recommend digging worthwhile drainage routes to begin with, especially those that lead to poly water tanks in order to help you collect it. However, allowing it to drain in a healthy manner from your property is important. Of course, the ground can absorb water, but when installing the business foundations wet through ground is not something you want to be working with.
Trip Hazards when Digging Foundations
When digging foundations, it can be incredibly easy to ignore how you might walk over this and what trip hazards might occur. On a small construction site with tools, resources like bricks or heavy machinery around, this can be very dangerous. Ensure that you mark walkways. Also, place planks some boot protection and strong bridging techniques over trenches, and that you mark all of this out in advance. In low light conditions, artificial lighting can help you avoid a nasty fall.
Debris
When you dig the earth, a hole is never created without first displacing the material you are digging. This is basic and common knowledge. However, it's important to know how to place all your debris in a safe manner, largely in one or two medium-sized piles that cannot be a trip hazard or risk interfering with additional work. Use large construction bags to help collect this. That way, you can protect it safely with tarpaulin for when you transport it offsite or replace some of it around the finished foundations.
The Takeaway on Working with Foundations
With this advice, we hope your home construction can move forward, both safely and reliably. This can have the most impact over time.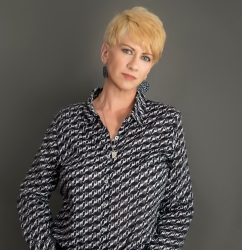 Latest posts by Deborah T
(see all)