Creating a space filled with home decor that you love is crucial for feeling at home and comfortable. Home is where the heart is, so why not show your true heart and soul in the decor of your home. It's no good sitting in a dark space when light and airy is your style. There are a vast amount of places that will give you some inspiration.
HOME DECOR TRENDS THAT ARE HOT NOW
Copper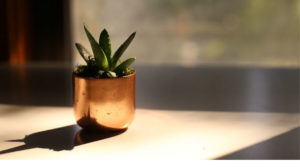 Copper accents seem to be very popular currently and surprisingly match very well with many colour schemes, adding a bit of highlight to often dark spaces or a contrast to a deep green accent wall. It doesn't take a lot for these copper accents to really make a difference to a room. The beauty of using copper is that you can use a little or a lot, and either choice is purely personal to you. Copper accents are even becoming popular in bathroom and toilet decor. Whereas these rooms may otherwise have been neglected, now people are really putting thought into space where you spend time relaxing in the bath.
Geometric Patterns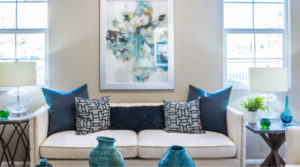 Rather than just spending money on painting a wall all one color you can now try all sorts of designs with a simple masking tape design and a steady hand. Many people are now choosing to paint geometric designs on their walls, there are so many options and color schemes that you can coordinate with your furniture, as well as patterns and ideas that are all there for you to draw inspiration from. It may take a little extra time and patience, but it will all pay off in the end. Alternatively, you can hire an interior painter to make sure you end up with a professional finish.
Burnt Yellow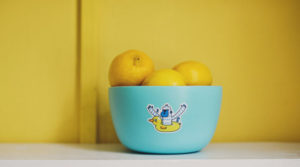 Yellow is a color that brings a natural feeling of joy when you look at it, many beautiful things in nature are yellow and why wouldn't you want to include some of that happiness in your new home? You are free to add a little bit of sunshine to your walls and just wait for the compliments from your visitors. Burnt yellow seems to be increasing in popularity over this year, and adding it to a grey color scheme appears to be very common now. There's a reason for that, it really is effective and aesthetically pleasing while being bold and standing out from the crowd as well.
Vintage Lighting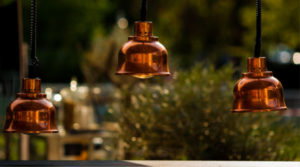 When we talk about new and popular decoration options, several things might not immediately spring to mind. One of those things might be vintage lighting. Although there are two ways to go about creating vintage style lighting in your home either visit the vintage shops in your area and pick up authentic vintage lighting fixtures or choose new buy vintage style lighting for your home. Sometimes there are modern fixtures with vintage accents on them that will add interest to your room. A bit of character in an otherwise dull style decor will add interest and something a bit more unique to your home.
Canopy Bed
There are some incredible designs you can add to your bedroom when it comes to beds, canopy beds have made a big come back in recent times, and with a modern and minimal look, you can dress them precisely as you like. Children's bedrooms are also sharing this theme with some beautiful white wood frames available to buy now and even some great fabric options to add to the beds to really finish off the look. A great thing about having a canopy bed is the fact that it can be personalized to you and your space, you can also choose between very basic bed frames and more luxurious options too.
Texture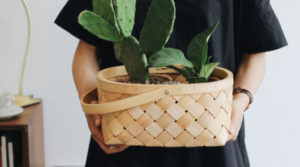 A wicker basket with a fluffy blanket will tell you everything you need to know about texture, you can add finishing touches to your new decor to really add warmth to your room. An excellent addition to any space can be texture with inspiration drawn from the environment around us. A piece of artwork that shows a hint of the beautiful outdoors and the fantastic scenery can be a lovely addition to the texture you bring into the decor of your home. There are even methods to increase the texture on your walls by using embossed paper or even DIY options to create some lovely effects and add a personalized decor just for you.
DON'T MISS THESE HOT HOME DECOR TRENDS
From the internet to magazines and everywhere in between, whether minimalism is perfect for you whether you love display cabinets for trinkets and wall coverings that make your space cozy, the decision really is yours. There are many trends you can look to as well that might inspire your next decor update.
These trends are hot. They are now. Don't miss out–take one or two that you love and transform your space!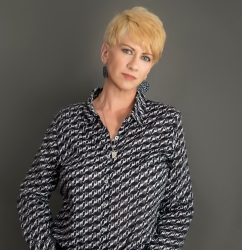 Latest posts by Deborah T
(see all)