Designing your patio to suit your lifestyle starts with excellent planning skills. Only when you plan out every last detail in advance can you envision that you end up with a desirable outcome. A good plan covers layout, materials, costs, and even the decor details.
Consider this when you are planning your patio, porch, or deck–it will become an extension of your home. This space is where you will spend many wonderful hours during the warmer seasons, making memories with families and friends. So when you set out to do this project, be sure you do it right!
Don't Make These Nine Mistakes When Designing Your Patio.
A patio could be a beautiful feature in your yard – providing that you install it and decorate it properly. Below are just a few common patio design mistakes to avoid.
1 – Installing your patio in the wrong place
You should think carefully about where you install your patio. Most people choose to attach their patio to the house for easy access. However, you should factor in a few things, such as sunlight exposure (will it get the morning or evening sun?) and the ground conditions (boggy or steep sloped ground may not be a good place to put a patio).
2 – Making your patio too bumpy or too level
A patio shouldn't have any bumps in it. The ground needs to be flat so that furniture stands on it – this may involve excavating the area first to make it flatter. At the same time, it shouldn't be too level. There needs to be an ever-so-slight incline so that water drains off the patio when raining. If there's no incline, rainwater will form large pools on the patio.
3 – Filling the gaps between stones incorrectly
The gaps between patio stones are usually filled with a sand/cement mixture. This mixture must be applied thickly and evenly. If there's not enough sand in the gaps, you can expect weed growth. An even amount of sand between each stone is necessary for making the patio look neat and preventing the stones from drifting – this requires carefully measuring out the distance between each stone and measuring the amount of mixture used between each gap.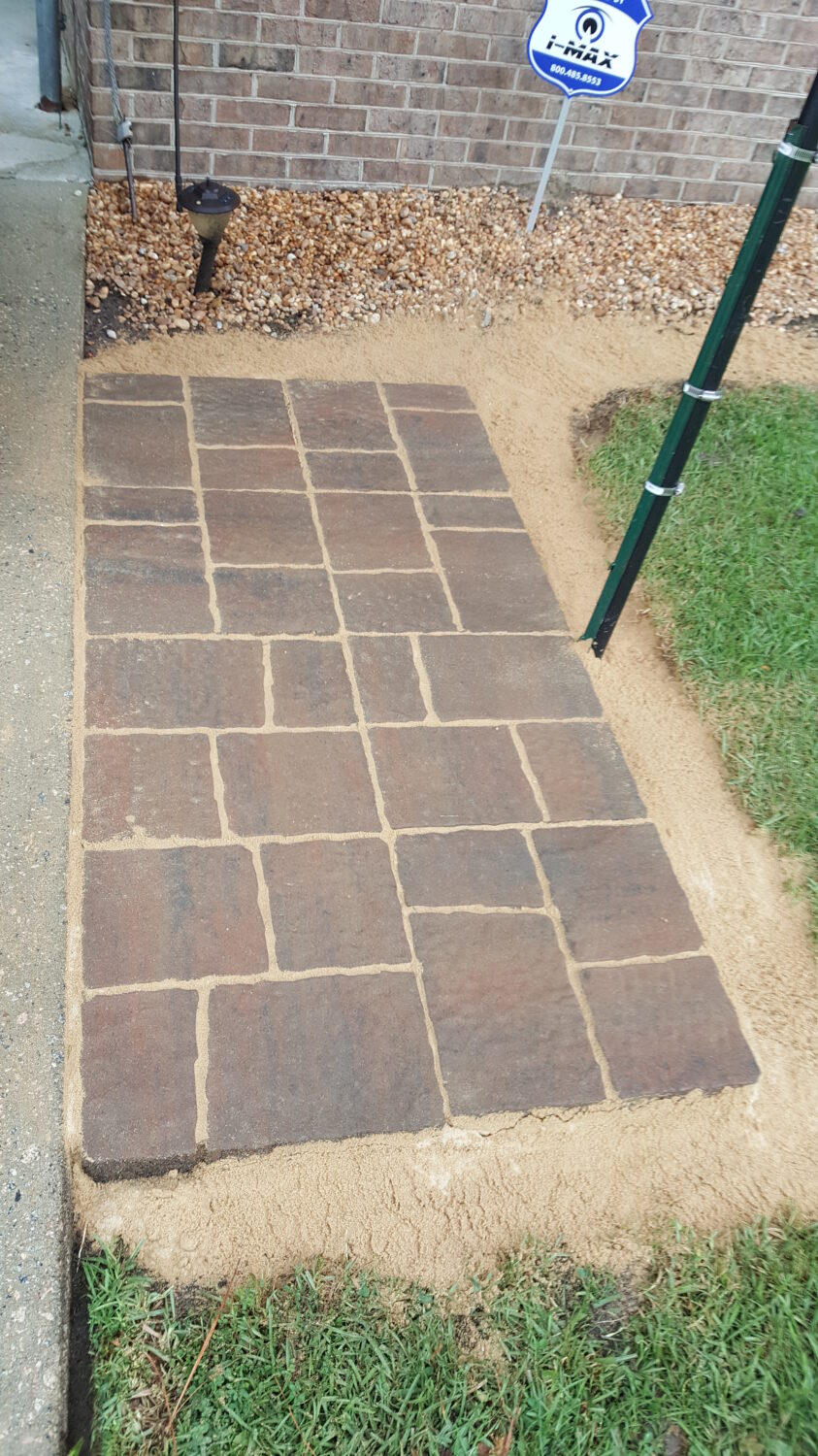 4 – Failing to clean/maintain your patio
Patios need to be regularly cleaned and maintained to keep them looking in good condition. Regularly sweeping your patio should help to get rid of any loose dirt and leaves. More stubborn dirt and mold will need to be scrubbed off with a sponge and soapy water – or removed with a pressure washer. Make sure to get rid of any weeds between the stones – if left to grow, they may cause stones to crack. This guide offers more tips for cleaning your patio stones.
5 – Choosing the wrong style of patio furniture
There are lots of different styles of patio furniture. It's worth exploring these different styles – not just to find the one that aesthetically fits but also to have the most practical benefits. Firstly, you need to consider the size of the furniture and the number of people likely to use it. For instance, outdoor corner sofa suites and small tables are likely to be the best solution if you want to cram lots of people into a compact patio area. The local climate is also important to consider – certain furniture could be affected by heavy rain, strong winds, or direct sunlight. For instance, cast iron furniture is great in windy areas but can rust if exposed to too much rain or get hot if exposed to direct sunlight for long periods.
6 – Failing to clean/maintain your patio furniture
Patio furniture that is not cleaned and maintained regularly will degrade faster. Different materials are likely to require different methods of cleaning and maintenance. For instance, wooden furniture could benefit from being regularly scrubbed with soapy water, occasionally repainted, and occasionally resealed. This guide offers some great tips on how to clean patio furniture of all kinds. With a good cleaning and maintenance schedule in place, your patio furniture will stay in good condition longer.
7 – Not adding any outdoor lighting
Want to be able to use your patio late into the evening? Some outdoor lighting could be a necessity. This could be solar lighting, battery-powered lighting, or lighting plugged into the mains. Think about the strength of lighting that you are likely to need. Some lighting will offer an ambient glow, while others will offer much more intense illumination.
8 – Not adding any plants
Patios without plants can often look a little bit bare and lifeless. While you may have a separate area of your yard dedicated to plants, it's worth also adding a few potted plants or hanging baskets to your patio to provide some vibrancy and color.
9 – Not adding any shelter
Adding shelter from the elements can allow you to enjoy your patio in all weather. Gazebos, pergolas, and marquees can all provide cover from the rain and shade from the sun. Meanwhile, a well-placed windbreak could help provide shelter from the wind if your yard can be a bit blustery.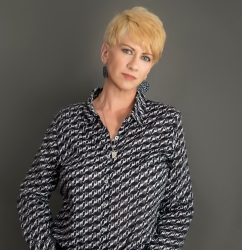 Latest posts by Deborah T
(see all)