Are you a coffee lover looking for how best you can utilize your coffee grinder? Well, this review is designed to take you through the long path making the best use of a grinder.
Following these hard times attributed to the COVID-19 pandemic, it essential to keep safe by merely doing things without moving away from your home.
Coffee is a healthy drink, and it has even more benefits. Saving money to celebrate your victory after the pandemic is a wise idea, and the only way you can ensure this is by getting organized with your coffee grinder.
10 Surprising Ways to Put Your Coffee Grinder to Good Use
Here is a list of 10 ways to help you make the best out of your small coffee grinder.
1. Coffee
While it may sound judgmental, everyone should hear the experts' straight talk about coffee–it's a serious addiction for me!. If you are looking for that freshest and best-flavored cup of coffee, then you will need to keep those coffee beans. You must grind your own coffee beans.
Only take small amounts of coffee beans to grind, as required. Time is money, and the best way to be frugal with your favorite java is by grinding enough coffee to keep you going for several days and putting the sealed bag in your freezer. Buy them in bulk to save some cash.
2. Bread crumbs
Homemade bread crumbs are an economical and easy way to make the best use of stale bread. You need not take out your hefty food processing machine from your cupboard unless you want to work on grinding up a considerable amount of bread.
You can use your handy coffee grinder for this very purpose. Just start by tearing your bread into smallish pieces.
This will help your coffee grinder blast through these bread chunks with relative ease.
One caution: Do not overfeed your small machine. Ensure that the amount of bread is half its full capacity.
3. Mill your own spices
If you want to enjoy the most aromatic and flavored spices, then grinding them fresh is the best way to go.
Don't have a way to grind up home-grown spices? No problem. You have an ideal option in your coffee grinder. You can use the machine to deal with bulk spices to grind cloves, Indian spices blends, and peppercorns, to list a few.
Use your imagination and create custom spice blends for gift-giving needs.
4. Small portions of flour
Do you eat whole foods and grind your own flour?
If you only need one or two cups of flour, it might be needless to get out your big grain mill.
Instead, utilize your coffee grinder to do the same job. A coffee grinder is suitable for small amounts of grains. This versatile kitchen tool allows you to grind just the right amount of flour for your small amount of use.
5. Herbs for teas
You easily prepare tea blends for your personal use by grinding dry herbs, spices, dry flowers, fruits, among others. Based on the number of ingredients, it may be essential to have some items into much smaller sizes to have an equal distribution of all the yumminess in each cup or pot.
6. Grind culinary herbs from your garden
Any herb you grow in your indoor garden that may not be used while fresh can be dried and ground for use as dried herbs.
You can do this and use them in your cooking during winter. And in this case, your coffee grind becomes very handy when it comes to this.
Depending on how fine you want your herb to be, the grinder will do that for you. Work on the herbs longer for a finer product, or give it a quick whirl for a coarser output.
Create custom herb blends that will suit all your cooking purposes. It's also fun to share these seasonings with friends and neighbors!
7. Chop your seeds and nuts
A coffee grinder can be of great help if you are looking for something to sprinkle on your salad, yogurt, or anywhere else you relish seeds or chopped nuts. You can use this tool to grind any given seeds into a great, delicious meal.
In case you want chopped nuts, the machine works better when used to grind much softer nuts, including pecans, peanuts, walnuts, or pine nuts. You don't need to spend time grinding your soft nuts, else you will be preparing nut butter instead, and maybe that wasn't your aim.
For harder nuts like almonds, you may not get the best results out of the grinder. However, if you wish to make some flour from your almonds, then it would better if you use a high-powered blender or food processor instead
8. Make powdered sugar
While you may use other blenders to grind unrefined sugars into powdered sugar, a coffee grinder will do very well. This tool is especially useful when you need just a little of something.
9. Creative garnish ideas
Do you want some coconut, chocolate, lemon, or orange, or something else you can use as a garnish? Make use of your coffee grinder to produce the same. But if you enjoy some little bits in small pieces, you will likely want to grill them instead. For some of us, a grinder is just the perfect fit for the job.
10. Paper confetti
You can easily recycle colored or white paper with your coffee grinder. Give it a whirl, pardon the pun. Seriously, though. You can come up with festive confetti much faster with a few spins within your coffee grinder.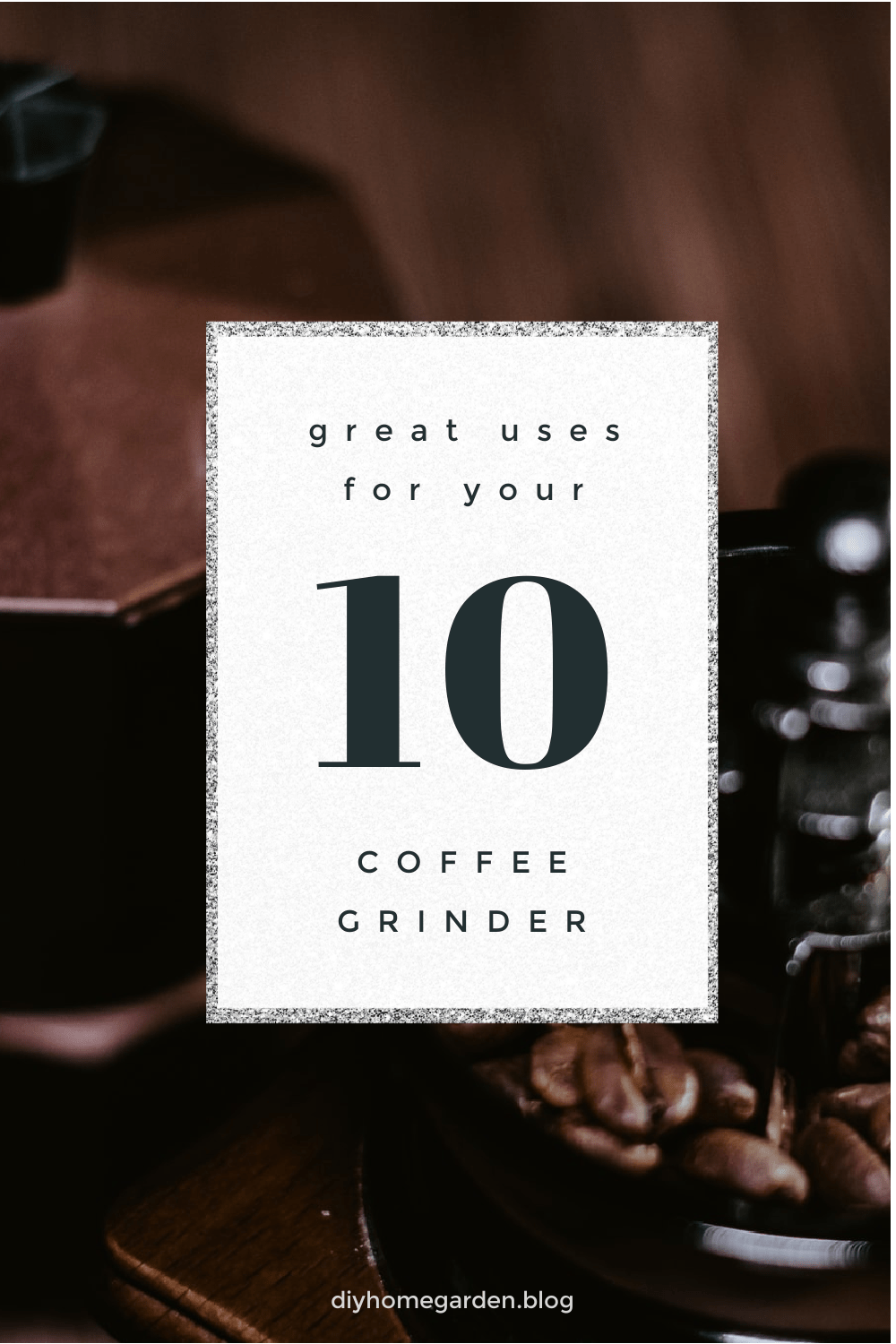 The Takeaway: Your Coffee Grinder Can Handle More Than Coffee Beans!
While there may be other wonderful ways to use your coffee grinder better, this guide provides you with some inspiration to start thinking outside of the box.
As you can now see, your coffee grinder is an essential home appliance and can be used for other reasons than brewing a pot of java.
There are many advantages to this, so why waste money and time on an appliance that can just be applied for the intended purpose when you have everything in a coffee grinder.
It is always good to think about how best you can use what you have at hand and still achieve great results, and going by this guide. A coffee grinder really might be able to do it all.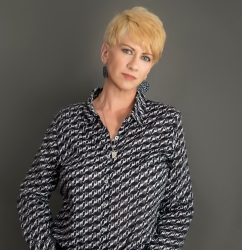 Latest posts by Deborah T
(see all)