Last week, I started a new weekly series: Meet Our Team Mondays and introduced you to our first contributor, Peculiar Erhis. This week, I'd love for you to meet our regular contributor Caroline Kahingo on a more personal level.
Caroline is a super-intelligent woman who has her act together. I have come to rely on Caroline when I need a post that's well-researched and detailed. She's risen to every challenge I've given her. My favorite piece of Caroline's is her post about African-Inspired Decor Influences. I love African-inspired design, and who better to give me some pointers than our native Kenyan!
But, the thing I love more about Caroline than her brains is her kindness and reassuring personality. She's a lady with a heart of gold.
I sent the same 10 questions to each of our contributors, and the answers they are returning to me are fun to read. I'm sure once you learn more about Caroline, you'll agree with me that she's one smart cookie!
Meet Our Writers: 10 Fun Facts About Caroline Kahingo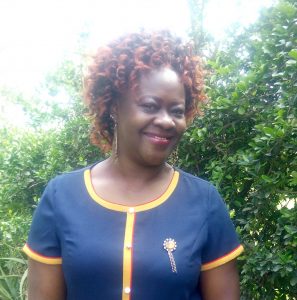 What's the best job you've ever had (other than writing for DIY Home & Garden)?
I love outdoor teambuilding. I am a co-founder of Mustard Seed Trainers and Adventurers, an organization that conducts teambuilding. Our recent job was outdoor camping with a group of 15 teenagers. We slept in tents, went kayaking and water cycling; and swam in the river, too! Boy was it fun!
What is your favorite childhood memory?
My dad was a civil servant. When I was in grade 2 he got transferred to the coastal town of Mombasa. We went by train. At first I was so scared, but when I got used to the rumbling of the train I found the journey quite enjoyable. We also passed through a game park, quite unforgettable!
If you could imagine a dream vacation, what would it be?
Have you ever heard of the 'Land of the Midnight Sun?' I would love to lie on a sandy beach with the sun still shinning at midnight. The sea stretched endlessly like a bright blue diamond! The palm leaves swaying gently in the wind. And, yes, the sounds of the local music.
Which is your favorite color, and why?
My favorite color is blue! Blue reminds me of clear skies and tranquility. The color reminds also me of the ocean, and waves breaking gently on the shore. Blue is a soft color, yet still stands out. A calm water body has great depth. This is a true reflection of my personality.
What is your favorite splurge of a meal?
Barbecued chicken and fish fingers served together with deep-fried whole plantains. Add a vegetable salad made of a variety of vegetables, including tomatoes, carrots, onions, chilies and capsicums. For dessert, a bowl of strawberries dipped into yogurt. To top this off, a chilled glass of red wine!
How about your childhood best friend?
I met Anne on our first day of high school. We later went to the same university. She taught me all the girlie stuff; like putting on makeup and talking to boys! She just seemed to know everything. After college we went separate ways. Years later I was saddened to hear she passed on.
Have you ever had a super-embarrassing moment, and what was it?
I still feel hot over the incidence! The other day after a few days of work out, I decided to try on one of my skirts that had become a bit tight. To my delight, it fitted well. But when l went to alight from the car, it just gave away along the slit!
How do you unwind at the end of a long day?
I soak my tired bones in a warm bath shower for about 15 minutes. Then I prepare myself a very nice meal. I jump into bed and watch a TV series or soap opera. At times I will read my current novel or book. Then best of, I sleep for 7 hours.
What's the best thing about your hometown?
The neighbors are warm and social. There is always an invitation to attend some function-house warming, a wedding, naming ceremony or dowry negotiations. At the same time, people respect your personal space. The place is quite peaceful as people keep to their compounds.
Is there any other quirky information that you can share?
I'm a high school administrator in a boarding school. I picked up writing this year and I absolutely love it. I'm working on two Masters degrees, and set to graduate with both of them this year. I'm married and a mother to three daughters ages 26, 20 and 15.
---
Y'all, next Monday we have another, newer contributor for you to meet. Please check back in with us next week. Until then, have a happy DIY day!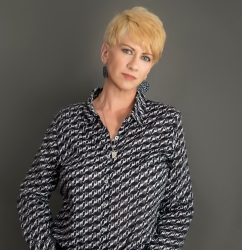 Latest posts by Deborah T
(see all)