Homeownership is a big deal for most Americans. However, most people opt only for homes they think are affordable, avoiding what they think is an expensive house.
Today, you will find out how you can afford a luxury home.
There are many investments you will make throughout your life. Your home will, however, be a lifetime investment provided you make the right choices. When researching the ideal home to buy, you will come across several ''financial experts'' and online calculators.
These are designed to help you assess how much you can afford for your investment. More often than not, following this advice will leave you believing that you cannot afford a luxury home.
While luxury real estate in Kansas City and other locations is generally more expensive compared to other properties, this does not mean it is beyond your reach. The expansive rooms, attractive finishes, spa-like bathrooms, gourmet-style kitchens, and impressive outdoor areas in luxury homes are not reserved for those with deep pockets.
With the right strategies, you can afford a luxury home without going broke regardless of your finances. The following are some strategies to make your dream of owning a luxury home a reality.
Save for a Large Down Payment
Mortgage lenders will advance you a huge loan when you have a down payment. Cut back on your expenses and save most of your income for 6-12 months before applying for a home loan. This way, you will have a considerable amount in down payment when approaching your lender. Though the ideal minimum amount for most lenders is 20% of your home's purchase value, it is prudent to have more than this to come across as a lucrative lender.
Opt for Assistance Programs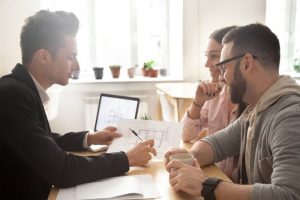 There are several government-backed assistance programs for homebuyers. These include USDA, VA, and FHA programs. Check if you qualify for these programs and apply for them. They will allow you to get mortgages you might not have afforded with seemingly low down payments and interest rates. Homebuyer assistance programs are generally open to first-time homebuyers and will prove greatly helpful.
Maximize Your Credit Rating
Very few lenders would be willing to advance you high mortgages with a low credit score. While you might have made financial mistakes in the past and lowered your credit rating, you can undo them with the right strategies. Start repaying your loans and minimize the new loans you apply for. You might need about 2-4 years to reach the best credit score, but this will be worth the considerable loan amount and reasonable interest rates you will qualify for.
Get Pre-Approved for Your Loan
Getting pre-approved for your mortgage is essential to determine how much you can afford. This will also give you an insight into what fees are included in your mortgage, including the hidden charges you might ordinarily not know. With a pre-approval, you know how to handle your mortgage application to maximize the amount a lender will give you.
There is no need to raise your family in a shabby looking home just because you have bought it. When investing in your family home, go all out to guarantee your family gets the best you can afford. With the above strategies, you are sure to give your family a luxury home that will set them apart and allow you to host high-end gatherings. You should not settle for anything less just because you think you cannot afford it.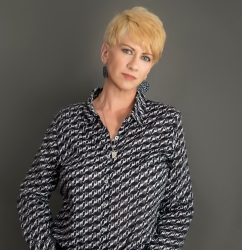 Latest posts by Deborah T
(see all)