Do you need a new, chic coffee table? Consider building one from upcycled materials.
Upcycling is a fantastic way to use materials that you probably already have around the home for a fresh purpose. By doing this you can minimize waste and remain as eco-friendly as possible while adding some awesome new designs and pieces to your home that are completely unique. It's a great way to ensure that the decor of your home stands out and looks fantastic.
id you know that you can even upcycle to bring brand new pieces of furniture into your homemade of new material? You can!
You can make a lovely coffee table by upcycling and it will look absolutely incredible as the new centerpiece of your living room, den, or foyer. Here's how to do it.
RELATED POST: Empty Wood Spool Upcycled into Side Table!
Find The Materials
The main thing you need for an upcycled coffee table is a crate. The type of crate we're talking about is the kind that you might have wine delivered in. You may have one of these lying around your garage, left over from the festive season. Believe it or not, this is all you need for a great coffee table.
You'll need four of these crates to create your coffee table and then you can paint them or varnish them however you like. There is a great range of different colors and shades to choose from so make sure you select one that suits the theme and style of your room beautifully.
If you don't have a crate or pallet, how about using up that pile of scrap wood?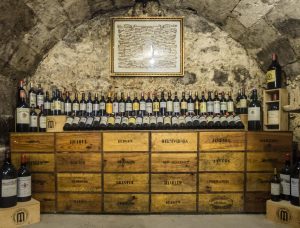 Once you have painted the crates or varnished them leave them to dry. You can then screw them together to create the top of your coffee table. To do this, we suggest you think about using decorative nail heads. Decorative nail heads will give your upcycled coffee table a real rustic charm and also make it look like it has been professionally designed. You can get these nail heads in a range of different styles.
More Storage Space
You might be wondering what you're going to do with the space that was used to store the cartons or bottles of wine. Well, these can easily be used for storage space underneath the coffee table. Alternatively, you can close them off with a few cut pieces of wood.
With this type of design, you won't need to add legs. Instead, the crate can rest on the floor and will look delightful. Feel free to add a rug underneath to give the feature a little more texture and layer the room.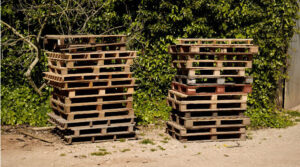 Other Possibilities?
Using a crate is just one of the ways that you can create a coffee table out of upcycled materials. You can also think about using an old door. You might have replaced a door in your home during a remodel. If you still have the old door, you can think about cutting it in half. This will make it about the right size for a coffee table. Once you have done this, you can then add four furniture legs, one for each corner. You can varnish or paint the door but leave it as it is may add that special decor feature that could be the centerpiece of a room.
We hope you love this idea and enjoy your fresh, new piece of furniture. Do you have any suggestions for materials to create an upcycled coffee table?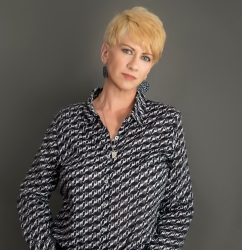 Latest posts by Deborah T
(see all)