Are you looking for ways to ensure that your home seems as good as new? This might be to impress some fresh guests or prepare your home for a future sale. Either way, these are some of the options definitely worth exploring.
4 Ways to Make Your Home Look Good as New
These tasks are quick, easy, and make an enormous impact on your home's appearance.
1 – Do A Little Gardening
First, if you want to ensure that your home looks fantastic, then it's worth completing some gardening. You should think about dressing up the garden a little with new colors and plants. You could even add some tropical plants to your garden. This is going to provide a lot of variety and more life to this area of your home.
2 – Clean It Up
Next, you might want to think about cleaning up your home. There could be various areas of your home where there's quite a big build-up of dirt and grime. For instance, you might want to think about cleaning the roof. This is a smart choice because it's one of the first features that a potential buyer will notice and it's often completely overlooked by homeowners. You might even have moss growing on your roof, and this is easier than you might think to remove. Perhaps you could also have an issue with the exterior walls of your home looking dirty. You can fix this with a power washer. If you don't have one of these yourself, it's worth thinking about using a company like Activate Pressure Washing to sort the problem for you.
Alternatively, weeds and other plants may be growing in between your garden's patio. If that's the case, it's worth tugging these out and then spraying some weird killer to keep them looking great. You can hit these with a power washer too.
3 – Fix The Big Surface Areas
You should definitely think about fixing your home's different features that take up a massive surface area. This includes the garage doors that could be a built-in part of your home. You can think about renovating or even replacing these with a new design. For instance, you could opt for a rustic choice where the doors open at the midway point. This can be a great choice. Alternatively, you could go more technical with a garage door that opens automatically with the click of a button. It's entirely up to you.
4 – A Fresh Coat of Paint
Finally, you might want to just consider giving key areas of the exterior of your home a new lick of paint. This could include the front door and the garage door, or even the mailbox. Be aware that you might not be able to be too drastic with the color changes here. Instead, you should make the existing color look brighter and less worn.
The wrong color choices could rub your local homeowners' association the wrong way. Many contracts dictate that your home can't look too different from others in the neighborhood. You need to respect this.
The Bottom Line: You can make your home look good as new with a couple easy projects
We hope you love these ideas on how you can revitalize and refresh your home. You don't need to tackle off of them in one weekend. Take on one challenge at a time. You will grow in enthusiasm over these tasks once you see the stunning results.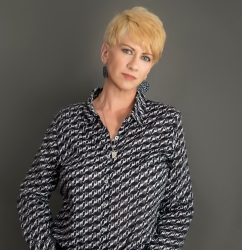 Latest posts by Deborah T
(see all)