BBQ pork sliders from the pressure cooker taste rich and moist. Because of the steam in the pressure cooker, the pork doesn't get dry. In fact, it's one of the quickest ways I have found to cook a pork loin, and the results are consistently great!
RELATED POST: Venison Sliders – Delicious Little Venison and Beef Blend Cheeseburger
While I love sliders, these can be served on any kind of roll. I also enjoy it by itself and with a side of cornbread. However you serve it, this will please just about anybody!
AN EASY TO MAKE RECIPE
Everything is easy to make with this recipe. However, it does take a few ingredients from a couple of my other recipes. It's seasoned for the cooker with Big Daddy's Rib Rub, my go-to seasoning. You need a good amount of barbecue sauce and Pittsburgh style coleslaw to serve it as in the photos. So I suggest making your own barbecue sauce and keeping it on hand. Also, I don't skip the coleslaw as it adds a gentle acidity that makes the bbq pork absolutely sublime.
As you may or may not know, North Carolina has their own vinegar-based barbecue sauce. Just as a general note. My barbecue sauce is my Jameson's Irish Whiskey BBQ Sauce, a ketchup-based barbecue sauce. It's yummy! I love NC barbecue but grew up eating red bbq sauce and that's my personal preference. You can certainly try this same technique with whatever homemade barbecue sauce is popular in your region.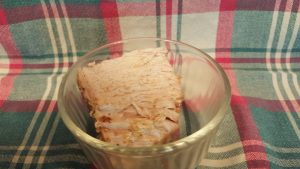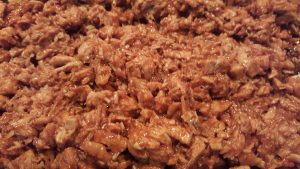 THE SECRET: ELECTRIC PRESSURE COOKERS
I use an electric pressure cooker and get consistent, amazingly moist pork from this recipe. I can't speak to how it will turn out in an oven. If you don't have a pressure cooker perhaps a slow cooker would work well. If you're using a pressure cooker, please follow your manufacturer's guidelines on how to use your particular machine.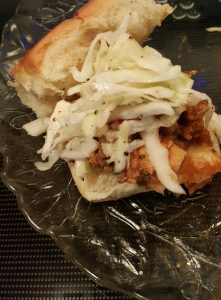 BBQ PULLED PORK SLIDERS
Ingredients:
4-5 pound pork loin
Big Daddy's Rib Rub
one 12 oz can of beer + 1/4 cup water (for the pressure cooker)
Pittsburgh Style Cole Slaw
Jameson's BBQ Sauce
Small Yellow Onion
Hawaiian Slider Rolls
Directions:
Firstly, season the pork loin with 3 tablespoons of Big Daddy's Rib Rub
Pour the can of beer and the 1/4 cup of water into your pressure cooker.
Place the pork loin into the pressure cooker and place on the meat setting for 40 minutes. Then de-pressurize and remove the lid when the time is up.
Slice your yellow onion into thin rings. Then add it to the pressure cooker. Lastly, re-start your pressure cooker on the meat setting for an additional 10 minutes. De-pressurize and remove the lid when the time is up.
Remove the pork loin and let it rest. Use a slotted spoon to remove the onions.
After the meat has rested 10 minutes, take a knife then carefully chop it into finely chopped barbecue. Chop the onions as well. Lastly, stir in your barbecue sauce of choice at this point. If you'd like the bbq sauce a little thinner, you can add a tablespoon or two of the liquid from the pressure cooker.
Toast a Hawaiian roll. Then add a couple big tablespoons of bbq pork. Add a tablespoon of Pittsburgh style cole slaw.
FINAL NOTES
This BBQ pork sliders recipe is a fantastic make-ahead meal to take to a cookout or party. It's also great to serve the pulled pork over nachos for a game day treat.
Feel free to experiment with your own bbq sauce and serving methods. Please do share with me how this recipe works for you!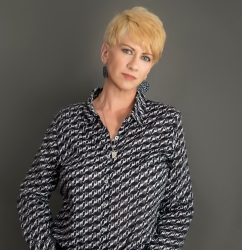 Latest posts by Deborah T
(see all)