If you are keen to give your bathroom an overhaul, you may assume that it will be a relatively cheap job to do. However, while your bathroom may be the smallest room of your humble abode, it may also be the most problematic. With a whole host of pipework routes running under your tub, moisture, and high levels of humidity, the opportunity for mold, damp, and rot are all too real. Instead, you need to dedicate enough cash to treat yourself to the bathroom upgrades you desire.
3 Inspiring Bathroom Upgrades
Save your money, and makeover your bath with these ideas.
1 – Windows
Most bathrooms have at least one window. However, around this window, the dreaded black mold can form. This can seriously affect the health of the littlest people in our broods. To combat this hazard, consider heading to HL Restoration and have their experts take a look at your unhygienic issue. Industrial mold removers can clear the grouting and fascias effected while making your room more user-friendly once again. Check the fascias for drafts and replace the glazing if needed to make your room more energy efficient.
2 – Flooring
Carpet simply won't do in any bathroom. The fabric will become wet, smells will permeate, and germs can get caught within the fabric fibers resulting in an unhygienic and hazardous room. You have to consider a cleaner and fresher flooring for your bathroom. Rip up your carpet and see what is underneath. While floorboards might look incredible, bringing character to your room, and you might want to keep all the period features you can, they may not be suitable for the soles of your feet. Instead, opt for a classic wipe clean lino, emulating tile, slate, or wood flooring effects. Pop over a plush bath mat, and you could have the ultimate luxury boutique bathroom floor.
If you are keen to make better use of your space, whip the towel rail off the wall and install some underfloor heating instead. This means on those chilly winter mornings, you won't be heading into your bathroom and having to endure freezing feet.
3 – The Suite
The best configuration for any bathroom is a four-piece suite. If you are blessed with a roomy bathroom, consider a freestanding roll-top bath and a separate shower cubicle alongside your basin and toilet. This creates a greater sense of luxury within your room. Freestanding roll-top baths are seen as the height of opulence. Imagine yourself surrounded by scented candles and subtle relaxing lighting as you take a soak in the tub.
If you aren't blessed with sufficient space, make sure that you spend some cash on a decent bathtub that you can get a shower over. Rainhead showers are cheap but look extravagant. Consider adding a vanity unit to increase the storage within the room. One of the downfalls of many bathrooms is the lack of space to put toilet rolls, cleaning products, and toiletries.
The Bottom Line: Save Enough Money to Implement These Bathroom Upgrades
If you are keen to renovate your bathroom without breaking the bank, head to DIY showrooms, and opt for ex-display suites, flooring, and units. Follow this guide, and you can achieve a boutique bathroom look with ease.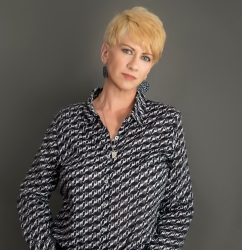 Latest posts by Deborah T
(see all)