It's no secret that home builds are down. Thanks to the Coronavirus pandemic, there have been numerous delays in building and even planning. But, the housing market is starting to stabilize once again, and the reality is more new homes are needed to replace the older stock in many parts of the world.
If you've been thinking about building a home for a while, you probably already have certain ideas in mind about a location. You'll envision what it will look like and specific features you want it to have.
It's never a bad idea to fantasize about your dream home. But, if you truly want to make it happen, you need to step into reality. Indeed, you should turn those fantasies into something that can actually happen.
With that in mind, let's look at three things you should consider before you start construction on your dream home.
Three Considerations for a New Home Build
1 – Set Realistic Goals
While the idea of a dream home is exciting, it's also important to make sure your ideas are at least somewhat realistic. Don't set yourself up for failure or disappointment by wishing for extravagant things.
Instead, come up with a home plan that will make you happy. Also, choose a blueprint that works with your budget, the space you're looking at, etc. One helpful idea is to work with professional home builders. You can find plans and more information on that here: https://www.a1hbs.com.
Not sure what your goals are? Try asking yourself what you want to achieve with your new home, and if your plan makes sense. Those are good starting points that can help you with more goals along the way.
2 – Understand Your Budget
One of the biggest challenges you'll face in making your dream home a reality is establishing a budget.
How much can you realistically afford? It's important not to go over that budget or take out a loan for an amount that will leave you scrambling. Whether you want a completely eco-friendly home, a multi-story house, a pool in the back yard or a huge plot of land to enjoy, none of it will be worth it if you're barely scraping by to make the payments each month, or if you're in massive amounts of debt.
Establish your budget early on in the process, and commit to sticking to it.
3 – Accept That There Will Be Setbacks
No matter how much planning you've done for your home, and no matter how many times you've gone over those plans with the people building your house, things happen. Many times, things happen that are completely out of anyone's control.
From weather mishaps to accidents on the job site or just something not going the way it was supposed to, setbacks will occur along the way.
It's important to accept those setbacks for what they are and not throw in the towel on your home. While it's okay to be frustrated, don't let those setbacks drain you of your dream. Instead, think about how you can move forward and work with the people you need to in order to make necessary changes.
The Bottom Line on a New Home Build
Building your dream home should be an exciting experience. But, there are important things to do before and during the construction that will make the process easier for you, and help to save your sanity along the way.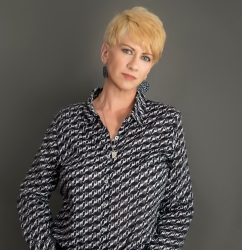 Latest posts by Deborah T
(see all)