Are you looking for viable ways to decorate your home? The way you decorate your home tells so much about your style and knowledge of home aesthetics. An area rug is a carpet but is usually smaller than the measurements of a particular room.
If you want a rug for your study room, it will be smaller than the room so that it only covers essential areas. These rugs are majorly for accentuating the home and anchoring the furniture in the room. They are affordable ways to bring beauty and glam to your home. Let's explore the tips to bear in mind when acquiring and using these area rugs in the home.
9 Stylish Ways to Use Area Rugs All Around Your Home
Try these tips to get a high-end look.
1 – Get High-Quality Area Rugs
Purchasing area rugs can seem like a hustle but shouldn't be like that. These rugs come in different colors, designs, textures, and quality. As a buyer, you must direct your focus to get high-quality area rugs as that is the only way you can get guaranteed durability. High-quality area rugs do not mean highly-priced area rugs. However, you must remember that you always get what you pay for. Pay attention to the fibers used, the materials, the textures, and whether they are handmade. Get a rag that can be passed down from generation to generation.
2 – Get Your Dimensions Right
Area rugs come in different sizes. However, there are available standard sizes (in inches) that you can choose from, such as 3X5, 5X7, 10X14, and more. To get the precise dimensions, you can use a measuring tape or ruler and get the details for the space you desire rugged up. With the dimensions, you can have a clear picture of the ideal rug size to choose from.
3 – Go for Unusual Shapes
Most area rugs come in a rectangular shape. To spice up your home, you can also go for the round, square, octagonal, oval, and other odd shapes. This will give your home that bespoke vibe. To get them, you can talk to custom handmade area rug makers and get them to develop your desired shape. Usually, these weavers will come up with perfect symmetry and a high-quality area rug, just as you had anticipated.
4 – Check Your Home's Style and Harmonize
What is the style of your home? If you have a contemporary style, it would be great to pick rugs with the same style for easier harmonization. With the same style, you prevent your home from looking cluttered and too busy. A traditional or antique home should have antique-styled area rugs. If you have trouble determining the most suitable style of area rugs to select, you can take a simple test on your recently acquired decorative items and know what works best for your home space. It is all about harmony.
5 – Carefully Select the Textures
The texture of the rugs is another thing that you should assess before the purchase. Usually, handmade rugs come in various textures depending on the material used, type of rug, and origin. If you find a silken area rug, the chances are that it is for Persia. It is most suitable for low-traffic areas such as the bedroom, dining room, or sitting room. On the other hand, coarse and woolen Kazak rugs can withstand high traffic areas such as the hallways and entryways. Get different textures to fit different rooms in the home.
6 – Remember to Pick a Rug Pad>
What kind of floor are you placing the area rug on? Whether the floor is hardwood, tiles, or marble, you must get a rug pad to complement the handmade rugs. These pads further prevent the area rugs from slipping and sliding on the floors. Since most of these rugs are anchors for furniture or are freely placed for decoration, you realize that they may move from side to side, and this can mess up your plan. Find a rug pad to prevent the rugs from fraying and bunching.
7 – Pick an Area Rug like you would choose Painting
Every rug has its particular characteristics; they are unique from each other. As you shop for a rug, you should choose them as carefully as you would when choosing your home's painting. If you like a silent theme in the bedroom, you can find something silky and Persian. Whenever you are undecided on the area rugs, consult with a professional and get assistance in the field.
8 – Visit the Local Retail Stores for Physical Assessments
Today, the internet has revolutionized the way of doing things. You can almost get anything online at the comfort of your home. While buying area rugs online is a great and convenient way, it is advisable that you carefully read the product description before placing your purchase. It would even be better to visit the local area rug stores and perform physical assessments on the rugs. Hold the rugs in your hands, feel the textures, stretch them out and see the size to determine its viability. You will also get help from the expert attendants working at the store.
9 – Try the Rug in the Home
As you purchase the rug from online or physical stores, you should confirm the return policy in place. Some will have the 'Goods once sold are not returnable' policy, while others will allow you to return the rug as long as it has no damages and still has the tags on. You can purchase the rug and find that it doesn't fit as you desired or doesn't blend well with your paint color, lighting, existing furniture, and other aspects. At other times, you just feel that it didn't hit the right note in the home. You should find a provider who allows you to try the rug in the home and return it if unfavorable. Alternatively, the in-store professionals can accompany you for the physical fitting in your house.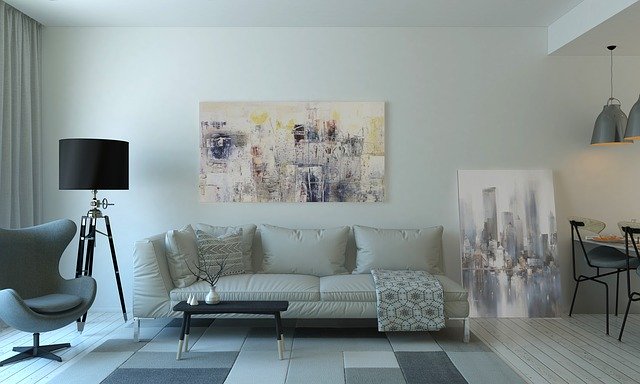 Area rugs are the softest method to decorate your home. They come in various types and styles and will offer the perfect design solution for all your rooms. Whether you want a quieter or warmed-up space, you can achieve that using an area rug. With all these tips in mind, decorating your premises with area rugs becomes a walk in the park.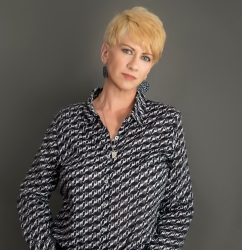 Latest posts by Deborah T
(see all)