More houses than you might think have basement space that isn't utilized. When you think about it a basement is a fantastic way to extend the living space in your home and can be made into so many different things. You will find so many basement uses once you think about it.
When you start to consider what you want to turn your basement into, it is a good idea to get professionals in for their opinion.
Basements and cellars can be prone to dampness. So first you want to resolve any water issues before you roll up your sleeves. If you have damp in your basement, one of the best ways to get it fixed is through a sump pump. This essentially drains excess water from your basement. If you have a sump pump already or want to get one fitted, speak to experts about sump pump repair and installation and they will be able to help you.
Once you have ensured that your basement won't get damp and therefore turn moldy and present a health risk, the fun part can begin – deciding what you will do with the space!
Three Fantastic Ways to Basement Uses
Are you stuck trying to think of some good ideas? Well, here are some top ways that you can make your basement into something useful.
1 – Turn it into another bedroom
Are you perhaps expanding your family, or just looking to create a bigger bedroom for someone? Then why not turn your basement into another bedroom? The basement is a big space. So you can create a bedroom that is essentially as big as the size of the floorplan of your home. With the correct insulation and decor, you can create a cozy and beautiful space in no time at all.
2 – It can be a games room
Everyone dreams of having a games room in their house but many don't have space for one. Why not turn your basement into one? A basement is a great space for a games room as you can also soundproof it. That way, any people above won't be able to hear you cheer as you win! You could add a darts board, pool table, or even old arcade games!
3 – A wine cellar
If you are a wine connoisseur then why not consider adding a wine cellar to your basement? It can provide the perfect condition for a wine cellar as it can help to keep the wines cool and away from direct sunlight. You could get it fitted out with different shelves, add a chair and tables if you want to sit and do some wine tasting and decorate the walls with some images of vineyards for an aesthetically stylish finish.
The Takeaway: These Three Basement Uses Add Both Style and Function
These are just some of the top things that you can do with your basement. With some planning, you can turn it from an unused and wasted space into something useful. There are many experts out there who can work with you to completely transform your basement. Have you got a basement? Is it something useful? Or are you looking to turn it into something?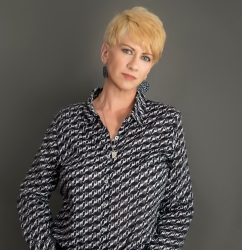 Latest posts by Deborah T
(see all)