Too many gardens are plain and simple. They have grass, a flower bed, and a few simple plants. They might have some basic garden furniture or some outdoor toys for the children. This can be great. It means your garden is easy to look after and keep tidy, but, where's the fun? In the modern world, it's so easy to add some creativity to your garden.
So, start yourself a Pinterest board, get exploring for inspiration in nature, and have a go at some of these cool ways to add more creativity to your garden.
RELATED POST: Garden Nightmares (and how to deal with them)
Install a Mud Kitchen
If you've got children or grandchildren, your garden might be one of their favorite places. But, it can also be one of the best places to encourage their own creativity and freedom. You might want your garden to be neat and tidy, but this isn't always a great environment for kids. So, why not try and get the best of both worlds. Give them their own corner, where they can get muddy, play, make a mess and enjoy themselves without worrying about getting told off or ruining your tidy displays, and the rest of the garden is likely to be left unscathed.
Have Some Fun with Your Planters
Your flowers shouldn't just be in neat borders around your lawn. For a truly creative and inspiring garden, have a little more fun. Use barrel planters to make a statement, with bright wildflowers or large blooms. Use old furniture or toys to create planters, and fill everything that you can with your favorite flowers. This is a great way to make the most of unwanted goods, and also to make your garden interesting and unique.
Be Bold with Your Fences
Most garden fences are stained basic brown. These colors look natural and bring out the colors of your grass and flowers. But, there's no rule to say that your garden wood should be one of these colors. If you want your garden to inspire your own creativity, be bold. Paint them lighter colors, which will help your outside space to look more substantial. Try light blues or greens, or a dove grey.
Add Lighting
Outdoor lights are more popular and easier to use than ever before. Solar lights now come in a vast range of sizes, shapes, and colors. They can be a great way to change the atmosphere of your garden, while also giving you the chance to enjoy it more when it gets dark.
Think of the Aroma
How your garden makes you think and feel is about much more than how it looks. Your garden should touch all of your senses. When it comes to choosing flowers and plants, think about the smells as well as the colors. Breathe in the scent of everything around you. Find flowers that you enjoy sniffing when you walk outside but make sure that they don't clash and overwhelm you to the point that you don't want to spend too much time out there.
Add a Water Feature
There's something so relaxing about the sound of running water. Adding a water feature to your garden can make it a much more relaxing space. You'll find yourself sat outdoors, letting your mind wander. The sound of the water will take your imagination to fresh new places. Your mind will wander, and you'll come up with some great new ideas. It could help you to sleep and enjoy your hobbies outdoors.
A water feature doesn't need to be massive or expensive. Even a small fountain can add something new to inspire your senses.
Use Texture
Outdoor textiles like bean bags, cushions, and blankets are an excellent way to add texture, depth and fun prints to your garden space. They'll also make it more comfortable and cozy.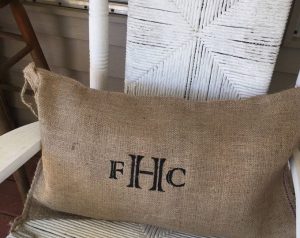 Use it
The very best way to add fun and creativity to your garden is by taking yourself out there. Don't just spend time outdoors in the summer, sitting in the sun. Make a better use of the space. Read, practice your hobbies, play with your children and think. Add heating, textiles, and lights so that you can spend time out there all year around. You could even add a covered area for when it rains.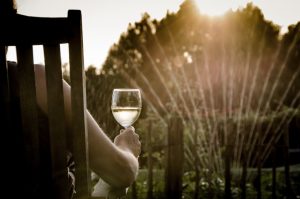 The Bottom Line
Making your garden a more creative space should inspire you. You should find yourself wanting to be out there. It should make you feel relaxed and calm while getting your own creative juices flowing. Whatever your plans for your garden, ask yourself if they will have the desired effect before you commit to any significant changes.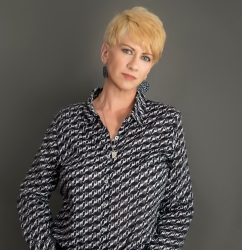 Latest posts by Deborah T
(see all)