Are you in desperate need of a bathroom makeover?
When thinking about renovating a room in your home, the bathroom might be the last place to consider. You might prioritize your kitchen or living room, as those are the rooms where you will (probably) be spending the majority of your time, or you might focus on transforming an unused room into something fit for a specific purpose.
However, we urge you to consider a bathroom makeover. In this article, we will give you some very good reasons why.
#1: Give your bathroom a makeover to make it a safer place
Your bathroom should be a safe place, but if your bath, toilet, sink, and shower fixtures are old and worn, then you might encounter water leaks from your plumbing, leading to slippery surfaces and rotting floors. And if you don't have enough ventilation in your bathroom, you might also encounter damp and mold.
These plumbing repair tips might be useful to you with regards to any water leaks, though you might want to upgrade your bathroom fixtures to newer models if they approaching antique status. And you might want to add a window or a ventilation system to minimize the risk of mold, as well as taking other safety measures, such as adding non-slip tiles or mats, and grab bars around your bath, shower, and toilet.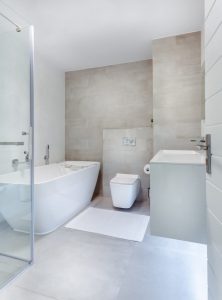 #2: Give your bathroom a makeover to add more storage space
As with any room in your home, you might want to add more storage space to remove the risk of clutter. In the bathroom, your clutter might include towels, laundry, medications, cleaning fluids, and anything else you regularly use in your bathroom, from toothbrushes to beauty tools.
This issue is especially problematic in smaller bathrooms, where storage space is often at a minimum. With a small bathroom in mind, check out these useful storage ideas, but use the linked advice, no matter the size of your bathroom space if it is helpful to you.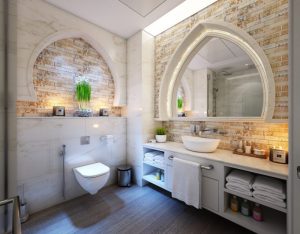 #3: Give your bathroom a makeover to give it a facelift

Should you be bored with your bathroom design, then updating the look of the room makes perfect sense. On a small scale, this can be as simple as painting the walls a new color, laying new tiles to revamp your bathroom's design, or adding new accessories, such as bath mats, shower curtains, and door handles.
On a larger scale, you might want to replace your bath with something larger or more elegantly designed, and your dated shower with something more modern, using this Kohler shower installation as an example. The next time you are sitting on the loo or taking a bath, you will be tempted to spend longer in the bathroom because of the beautiful new aesthetic you have created.
#4: Give your bathroom a makeover to make it more relaxing
When considering this point, you might want to focus on a calm space when thinking about the aesthetics of the room. So, you might want to think about the bathroom color scheme, for example, using peaceful blues and serene greens to transform the room into a relaxing haven. You might add an extra window to allow more natural light into the room.
If changing your bath, you might opt for something you might find in a spa, such as a hot tub or a whirlpool jacuzzi. And you might want to add other items to give your bathroom a more relaxing feel, such as vases of flowers, scented candles, ambient lights, and installed ceiling speakers to fill the room with calming tunes while you're soaking in your bath.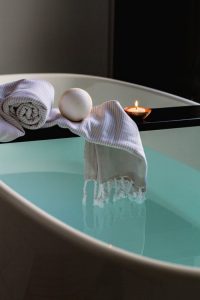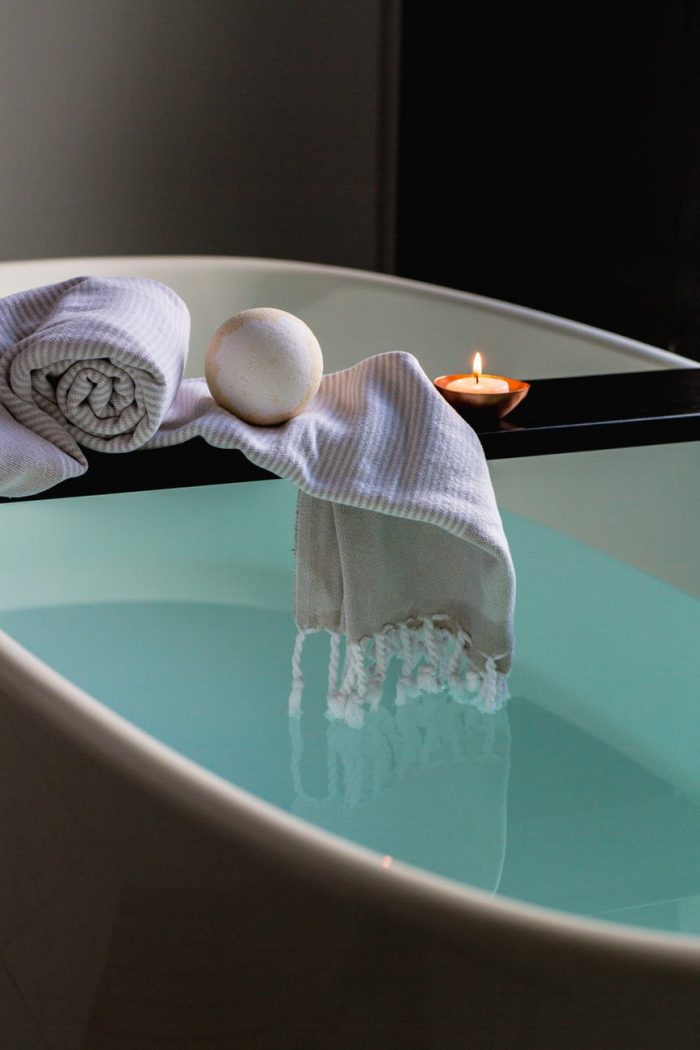 #5: Give your bathroom a makeover to improve energy efficiency
For many homeowners, going green in the bathroom is one of the primary reasons for deciding on a makeover. Not only is this useful for saving money, but as we will be considering in our next point, it's a good way to add value to a property. And, of course, improving energy-efficiency is also good for the environment, which is something we should all be concerning ourselves with.
So, where to start?
Well, you could replace your windows with something more energy-efficient, as this will better regulate the temperature in the room, without the need to turn on the aircon. You can replace the lighting, switching your regular bulbs to the energy-saving CFL alternatives.
You could replace your toilet with something more readily designed to conserve water. And you might install WaterSense labeled showerheads and faucets as another means to save both water and money on your utility bill.
#6: Give your bathroom a makeover to increase your home's resale value
If you're thinking about selling your home in the near future, then finding ways to increase your home's resale value is a must. As we suggested in our last point, this can be achieved by adding new and improved items to improve the room's energy-efficiency.
Another way to add value is to update any dated or broken fixtures to better attract the attention of the home buyer. You might also, should you have the budget, add a new bathroom to your home, perhaps with something en-suite adjoining one of your bedrooms, as this is a major plus point for buyers.
And even if you're not planning on selling your home for quite a while, you can still benefit from any changes you make in the interim, so consider your alterations a worthy investment.
#7: Give your bathroom a makeover to make it age-appropriate
If you have younger or senior members living in your property, then giving the bathroom a makeover could be considered a priority. And even if you don't have any older people living with you, it is still worth making a few changes, especially if you are choosing to stay in your home for the duration of your life.
So, when it comes to making the bathroom child-friendly, you might want to think about safety aspects. This includes placing any storage cupboards containing potentially dangerous items above child-height, and adding non-slip flooring to prevent a fall should they decide to flood your bathroom!
You might also lower the toilet and sink to make it easier to reach, or at the very least, add a step to make their lives easier. And when it comes to making changes for senior members of your family, you might want to add easy access showers and tubs, preferably with seats and grab bars, wider doors for wheelchair access, and extra lighting to make it easier to see.
#8: Give your bathroom a makeover to improve overall functionality
Finally, make those changes that make sense to your personal situation. So, if you prefer a shower to a bath, you might get rid of the bath to create more space in your bathroom for other things. If you are living in a busy household, you might add an extra sink and mirror to make life easier, especially in the morning before school and work.
And you might add modern touches, such as infrared sensors to turn on the lights when you walk in, and a digital shower panel to set the water temperature before entering. Think about the space you need, and the way you use your bathroom, and make the appropriate changes.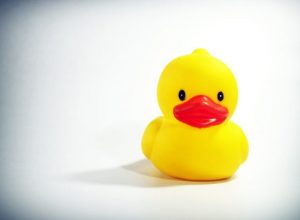 The Bottom Line: Love your bathroom makeover!
So, while there will be other rooms you might consider renovating, we hope you can now understand the viability of a bathroom makeover. For functional, aesthetic, safety, and cost-effective reasons, you might want to want to start thinking and budgeting for your bathroom now so you can make the relevant changes at some point in the future.
Thanks for reading.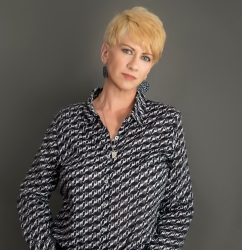 Latest posts by Deborah T
(see all)