Building the perfect home environment for your family is a priority for everyone. Unfortunately, knowing how to make it happen can be a little challenging. If you're like the average homeowner, it's likely that you're making some very basic home mistakes. On a brighter note, though, they are very easily rectified.

Here are five common issues that you should pay special attention to over the coming months.
RELATED POST: 6 Big Renovation Mistakes Many Homeowners Make
Home Mistakes That You Might Be Making!
#1. Not Utilizing The Space
How often do you curse the fact that you don't have a bigger property? Sadly, you're in no real position to moan if you fail to make the most of what's already available. From finding new uses for the conservatory to investing in a garage or loft conversion, those jobs can make the home feel bigger and better than ever. Meanwhile, finding furniture that fits in alcoves and using shelving in an efficient manner will work wonders.
#2. Not Focusing On Finance
Every decision you make around the home should be made with financial implications in mind. After all, running a property is probably the biggest expense you'll ever face. Investing in green technologies like water-saving toilets and thicker windows will pay dividends. They increase the property value while also reducing your monthly overheads. When making luxury purchases, always consider the payment method. This is especially true when using pay monthly schemes. When you waste money, it'll be harder to make further changes.
#3. Ignoring The Health Factors
It's very easy to forget that a healthy home is a happy home. Overlooking negative influences could lead to increased bouts of flu and minor illnesses. In some cases, it may even bring far worse health concerns. Experts like Environix can treat the home to improve air quality and combat mold. When combined with regular cleaning and the use of fire alarms and similar precautionary items, you won't go far wrong.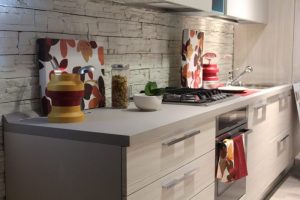 #4. Not Focusing On Basic Comforts
Before starting the home makeover, you'll probably have thoughts of the hot tub or a big TV. In reality, it's far better to get the basic comforts right. A comfy bed, a solid water pressure, and reliable sofa are all integral features. When you can rest and recuperate in style, there's no doubt that the home will feel far more rewarding. Don't forget to add personality with family photos and similar products, though. The extravagant purchases can come later on.
#5. Ignoring The Need For Security
It's hard to ever fully relax if the home is at risk. Keeping thieves and intruders at bay is essential at all times. Properly trained security experts can equip your property with the latest CCTV and alarm systems. When coupled secured doors and windows, along with outdoor lighting, the home will feel safe. This is a particularly important point at this time of the year due to the early evenings. Get this part of your home living under control, and the whole family should reap the rewards.
While perfecting those five aspects won't suddenly make the home perfect, it will make a noticeable difference.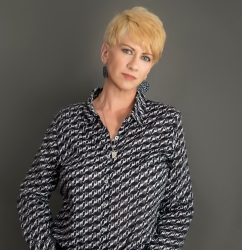 Latest posts by Deborah T
(see all)