Buying a property that needs a lot of home improvement, a fixer-upper, is often a sound investment. It doesn't matter if you're planning on renting the property out, selling it on or moving your family in. These bargains often come at a cost.
That cost might not be financial but rather the drain on your time as that redecoration project uncovers some hidden horrors in your new property. Buying a project can feel a little daunting. That is why having a few pointers on what to look for when you're shopping around, will help. And that's where we come in. In this guide to buying a property project, we talk you through some signs to look out for and more importantly avoid.
Preparation for Home Improvement
This is the area where much of the battle is won or lost. Failing to prepare is, as they say, preparing to fail and walking blindly into a project spells disaster. This is the time where items such as preparing a budget are going to be crucial. You will be guided by your own availability and skills in DIY alongside the need to take on the professionals to tackle jobs such as rewiring, plumbing and so on.
If you've seen a property that you're interested in and are going to need a mortgage to take it on, you will want the protection of a full survey. It's one thing taking on a house that needs a new kitchen or bathroom shower. But it is quite another if the house has some serious structural issues to tackle.
Besides, your mortgage lender will very often require that a survey is carried out on properties like this before approving the funds, so it's well worth having a detailed one carried out.
You'll also need to lay down some kind of schedule to work towards. Yes, it's likely that this will slip. But having a goal endpoint will help you to focus in on the jobs in hand. Plus, you'll feel like the project isn't too overwhelming and that there is a conclusion to it.
Your Role
You might want to start the project by preparing the property for your professionals. If you have a lot of rubble and trash to clear out you'll need to begin the process by hiring a skip. It doesn't have to be perfect but there should be adequate space for your contractors to work safely.
You're looking at stripping your property back to the basics so preparing walls, floors and ripping out kitchens and bathrooms that are not fit to use.
It's a laborious process but it's essential that you don't cause more damage, so if you're not sure on how to disconnect gas works or how to remove the plumbing from the bath or shower unit then do ask a professional or do some adequate research before you begin.
Schedule
It's hard to determine which area of work should take place first. And very often you'll be able to have some jobs carried out simultaneously. But as a rule of thumb, you'll want the plumbing and electrics carried out first, followed by any structural repairs, followed by decorating and surface-level improvements.
One of the key elements to making the project work is finding professionals who you trust and who grasp your vision. Electricians, plumbers, and builders who you communicate well with and might consider taking back on for future projects. It might also be worth having an architect on board if your property needs sections that need rebuilding or if you're planning on extending out.
Planning
Sometimes, things you do inside the property won't require permission from the local planning board. However, if you're planning on changing the building's blueprint, you'll require permission. An example of this is the kitchen. If you are changing up kitchen cabinets, you won't need permits. However, adding to the size will require you seek approval.
It's essential that you get that permission before you start or even commission the work. While some authorities may be happy giving you retrospective permission, many others frown on it. So don't take any chances and get everything you need in place before you start work.
There may also be costs attached to the planning application. Therefore, it's well worth factoring all that into your overall budget.
Quality Versus Quantity
When it comes to deciding on your new bathroom or kitchen you'll be trying to find a balance between getting good quality appliances and not breaking the budget. There are plenty of options for this. For example, you could seek out gently-used buying second-hand appliances. Or, consider paying for your installation on a repayment schedule.
Are you planning on staying on your property for the long haul? Then quality should be at the forefront of your mind. However, you certainly won't want a debt hanging over you on the property if you're planning on renting it out or flipping. Instead, you'll be looking at creating something functional and tough that showcases your property's potential without breaking the bank.
Final Thoughts on the Home Improvement "Bug"
The great thing about having a project is seeing the potential in what you've bought. With every improvement you make, you can see your dream coming ever closer to completion. This is also part of the frustration. The closer you get, the more there seems to do and progress can be annoyingly slow at times. This is all part of the journey of property development, which is why it takes a certain type of person to turn this one-off project into a career.
The very best start you can give yourself is to carry out a lot of research and preparation. Stay on top of your project from finding the best people to work on the house to making sure that all your planning is in place. Your participation is crucial so that the groundwork is laid down before you even pick up a wallpaper scraper.
Then you can get underway. Be on-site most days and accept the fact that timings are going to slip and your budget may not stay exactly where you wanted it to. That satisfaction you'll get from seeing your property transformed can be addictive. So whether you're renting, selling or staying, you'll catch the bug–and be on the lookout for your next home improvement project.
Content last updated: 07.07.2021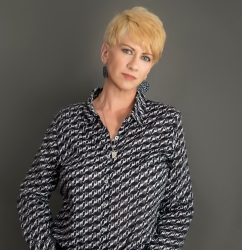 Latest posts by Deborah T
(see all)