Times are hard. So hard that juggling finances might boggle your mind. Fortunately, there is something you can do to boost your income. You can start a side hustle that allows you to comfortably take care of your bills.
You ask yourself…
"But what is it that I can do to earn that extra income?"
The truth is, there are many avenues out there you can explore to bring in that extra coin. It all narrows down to which side hustles work best with your existing schedule.
Now, before we dive deep into the actual opportunities, let's first see the real meaning of a side hustle.
What is a side hustle?
A side hustle is any job or task you undertake in addition to your normal/full-time job—to supplement your income.
In most cases, you will find it's something you're passionate about—that you can do from anywhere in your own free time.
And the best thing about side hustles is that they do not require a huge amount of money to begin. Perhaps you invest only time–which you can as well dictate because you are, after all, the boss.
Other benefits of side hustle include financial freedom, unlimited growth opportunities, and flexibility.
In some cases, you might find these to be so lucrative and rewarding that you'll ditch your 9-to-5 and work at this business instead!
25 Best Side Hustle Opportunities
Let's move on and look at some excellent self-employment opportunities.
1. Provide bookkeeping services to small business owners
No, bookkeeping isn't accounting. As a bookkeeper, your work simply records the day's financial transactions for that particular business and then leaves the accountant's interpretation part.
Interpretation goes deep into preparing and analyzing the financial statements, preparing tax documents, financial forecasting, and many more.
However, as a bookkeeper, all you'll be doing is to record payments and expenditures, update the financial records, ensure accuracy of the records and transactions, reimburse work-related expenses, and in some instances, manage the payroll.
With on-the-job experience, you can become a bookkeeper and earn up to $40/hour. A plus—it's a very low-cost side hustle idea to initiate.
2. Rent out a room on Airbnb
If you're in dire need of some quick cash and renting out your home or that extra room is all you have to do—then consider Airbnb.
It's free to list your property, and you have all the freedom to set your prices—be it per night, week, or per month.
Payment is processed 24 hours after your guest(s) checks in. This small delay period is for the confirmation of your listing—to ensure there is no discrepancy and avert any potential scams that may arise.
3. Drive for a rideshare service like Uber or Lyft
Ridesharing comes with a lot of flexibility in terms of time—you decide what hours to work.
All you need is time and a car. Sign up with Lyft or Uber. Once you are approved, that's it.
Drive people around and earn your money.
You can sign up for both apps (Lyft and Uber) and use them at the same time to maximize your income.
4. Deliver groceries for a service
Deliveries are a hot trend now. Most people are resorting to having their purchases (including groceries) delivered to their doorstep.
With services like DoorDash, Postmates, and Instacart, you can work in your free time and earn good money—around $10-25/hour—just taking out orders and delivering groceries in your town.
5. Write an ebook to sell
Gone are the days when there used to be too much friction surrounding book publishing.
As a writer, you had to find a publisher, negotiate rates, agree on the deadlines, and…who knows, sometimes the publishers bring up "unrealistic" demands.
However, platforms like Amazon Kindle Direct Publishing (AKDP) have made it easier for new writers (with zero experience) to publish and sell ebooks.
With your short ebook, you can earn a decent income selling on Amazon.
6. Offer your office skills as a virtual assistant
Virtual assistant services are among the most demanded remote work skills, and the various niches just present endless opportunities for those resorting to work-from-home.
Depending on your area of expertise or the company you choose to work with, you can be assigned tasks like notes (minutes) taking, research work, hotel bookings, or even creating and managing a filing system.
Job boards are the easiest platforms to land such openings. But you also have to network for better opportunities.
7. Do remote customer service or call center work
There are numerous established companies out there looking for remote customer services, and most of them (as you may think) are keen on experience.
However, you can still get the jobs and earn comfortably from home without the needed experience.
You simply need to emphasize your transferable skills—your communication abilities, critical thinking skills, empathy, and true interest in the customer. These are what most companies are looking for.
If you intend to start a home-based customer care business, then check out sites like Remote.co, Working Nomads, Support Driven, and We Work Remotely.
8. Sign up to teach English online
Do you speak fluent English but don't have a degree? Try sites like Cambly, Open English, and verbling. They don't have too many restrictions when it comes to the level of experience or whether you have a degree.
However, because most of the online teaching companies are increasingly demanding a TEFL certificate for you to be hired, you may need to acquire one.
It is not just for its sake but also considering how competition is fast-picking in the job market, especially online workspace. You can tell that no reputable company would want to employ you without a certificate in the future.
Also, try your luck on sites like vipkid.com. It is one of the most flexible platforms in terms of income and work hours.
9. Provide lawn care services
It's one of those side hustles you can easily turn into a full-time career within a short period.
You don't need any expensive form of marketing because the business thrives best through word of mouth (referrals).
Simply turn up, do a good job with the right attitude, charge fairly, and see your list of clients skyrocket.
10. Clean houses or offices
Don't have the skills yet? Just find a friend who is already doing the job and accompany them just to find out how it's done.
Then go ahead and list your services on platforms like Craigslist, or put up flyers at your local grocery stores and libraries—places where people frequent most.
It may take time (probably weeks or a month), but you'll eventually get clients who can pay you anywhere from $60-$75 for a 3-hours cleaning job.
Some even pay $100/hour.
Here networking is key. Look to your inner circle—it's by far the best way to find such jobs.
Also, check platforms like Care.com or Tidy for cleaning jobs.
11. Provide childcare to busy parents
If you don't have space (or don't meet the requirements needed) to set up an in-home daycare service, then you may want to start as a babysitter—doing the job part-time (mostly in the evenings)—or as a regular nanny.
Regardless, trust is all that matters. Can someone trust you with their baby?
Some clients pay handsomely provided you take good care of their babies and are trustworthy.
You can use word of mouth to reach potential clients or list your services online.
Sites like Care.com, though quite good, will always conduct a background check before approving you, plus they also come with a listing fee.
SitterCitty is partially free in that, for you to be a featured sitter (which increases your chances of landing a client), you must pay a monthly fee of $9.99.
Care.com charges a monthly listing fee of $20/month.
12. Tutor children
Parents are increasingly surfing the internet for credible and reliable online tuitions for their children.
Depending on the subject(s) you are good at, you can charge an hourly rate and dictate the number of lessons you can take in a day.
Try WyzAnt. It's among the largest online tutoring platforms.
13. Drive for a restaurant delivery service
Some restaurants (depending on where you live) offer higher pay, which is subject to the number of deliveries you make.
Apps like DoorDash and UberEats even allow you to do deliveries on foot, by car, bicycle, motorcycle, or scooter. And you get to choose your preferred time to work.
14. Provide housesitting services
People always worry about leaving their homes unattended when they travel, and so they resort to house sitting services.
You can easily earn good money just by staying at someone's home and caring for their property while they're away.
Visit sites like Trusted House Sitters or House Sitters America to get connected with clients in need of house sitters.
15. Walk dogs or become a petsitter
For you to take on this side hustle, you must love pets, and you must be trustworthy.
Here, clients tend to rely on referrals, especially from people they know or have interacted with.
You can go ahead and list your services on social media platforms, but sites like Rover also offer a great opportunity to hook up with clients.
The pay varies depending on where you live, with urban set-up paying the most—around $25 per walk.
16. Offer event planning services
You may want to begin with a pro-bono to help spread the word about your services. Plan a wedding, graduation party, or another event for a friend who can brag about your organizational skills.
Referrals work best with this side-hustle more than anything else. However, you can still market your services online.
17. Rehab and flip furniture
This hustle entails sourcing inexpensive furniture from Craigslist, Facebook marketplace, yard sales, then refurbishing them and reselling for a profit.
18. Write an e-course and sell it online
Before you skip over this side hustle—saying that there is nothing you can create a course about, think of that stuff you are good at.
Maybe it's bookkeeping, graphic design, or crafts. You can consolidate the ideas into an informative course.
If you haven't yet discovered your strengths, try asking your family members or friends—what is it that they think you're good at. You'll be surprised at the answers.
Create a valuable course around that, and make sure it's something on-demand and easy to market online.
Check out platforms like Thinkific or Teachable to get an idea of online courses.
19. Provide medical transcription services
Generally, transcription entails typing out recorded audios and is mostly a work-from-home job.
You can major in medical transcription; however, podcast and legal are also great transcription specializations you can try.
Depending on your speed, you can earn up to $15/hour on sites like Rev.com.
20. Get crafty
Make your crafts (which can include things such as homemade wreaths, seasonal décor, or any other art piece) and sell them to friends or neighbors.
Take it a notch higher and open your online shop on Etsy or any other online selling platform.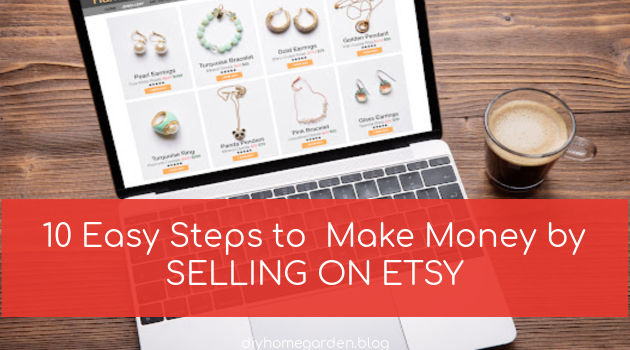 21. Offer freelance writing services
It could be copywriting, resume writing, or recipes, anything you are good at because, after all, content marketing has gone ablaze now.
Sign up with sites like Fiverr, ProBlogger, FreeUp, or even Upwork, and work in your spare time.
22. Sign up to be a mystery shopper
As a mystery shopper, you're more like an "undercover" customer. You're hired to shop in a store (and in the process) collect data.
Think of it as going in there (in that store) to interact, observe, and report on the store's employees and customers.
It's not always the companies or stores themselves that employ mystery shoppers rather a third party.
If you're interested in this side hustle, you can begin by pitching companies with the idea or simply search online to see if you can hook up with companies that are already offering the service.
23. Host a garage sale or yard sale
As you declutter your house, you can decide to put the items you no longer use (but are still in good shape) up for sale.
Advertise your yard sale on Craigslist, Facebook marketplace, or spread word-of-mouth in your neighborhood.
24. Curate and resell clothing
One general rule that holds when it comes to flipping items is to get the stuff at a lower price and resell them for as much as you can.
When it comes to clothing, choose what will sell. This essentially implies that you must know your target market.
Thrift stores are among the best places to find clothes to flip.
25. Design t-shirts and sell them online
Print-on-demand t-shirts are the best. And there are ready platforms to get you on your feet.
A good example is Printful, which allows for the integration of your listings on Etsy and other stores.
Teespring is another great print-on-demand t-shirt platform that allows you to custom-design your t-shirts and sell them via the site.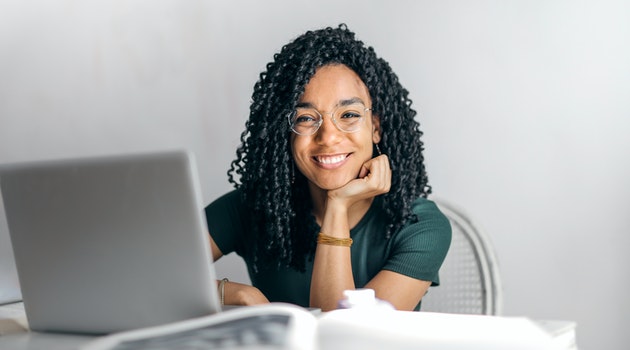 Four best practices to ensure a successful side hustle
Do some soul searching before you undertake the journey to self-employment.
1 – Pick what you will enjoy.
It's normal sometimes to not feel like working or doing the same task over and over again. But when you do something you're passionate about, you are going to always want to work without pushing yourself.
And so, go for something you love and enjoy doing.
2- Ensure the idea is financially viable
You want to supplement your income, and that's why you're starting the side hustle. It just makes sense to choose something that will bring you the extra money you need.
3 – The idea should fit your current schedule
First, you should acknowledge that the job you're starting on the side will eat up your free time.
But that will not be a big deal considering the benefits you can reap by trading your free time—working on the project.
4 – Learn the local laws
Finally, make sure you comply with local laws and ordinances. It would be awful to become a thriving solopreneur only to have your local town council put you out of business.
A few questions to ask yourself include the following:
Taxes: Does your state or municipality require the collection of sales taxes for your service or goods? Every state varies, so this is a must-ask to avoid legal issues.
Zoning: Are you able to operate a business out of your home legally? Some communities require a small license (which comes at a small fee).
Insurance: Should you obtain insurance? (If you are driving, caring for others, or might have guests at your home…yes!)
Income taxes: How much income tax should you withhold for state and federal taxes? Don't get an unwelcome surprise during tax season!
Check with your local small business administration to receive help deciding on these issues. They offer free advisors to help you launch a business—even a microbusiness like yours! Their sound planning advice can save you heartache down the road.
The Takeaway: Working a Side Hustle Can Help You Earn Extra Cash
Side hustles are a great way to increase your income and offset any debt or financial need you may have, as well as grow your retirement savings.
It is essentially the easiest ladder to climb to achieve financial freedom.
If you are just after something to keep you busy in your spare time, then try simple things like survey taking. However, for reaching larger financial goals or to create a full-time empire, pick an opportunity that generates larger dollars of revenue.