If there's one room that gets the most use out of your entire home, it has to be your living room. It's the place where you go to relax and unwind after a long and stressful day. A place where friends and family can come together. It's your retreat from the outside world.
Your living room is one of the most essential rooms in your home. This is why it is so important that it is a space that you enjoy spending time in.

For a lot of people, living rooms aren't the nicest of places. This means that they don't enjoy spending time in them, which is a real shame. Living rooms, after all, have the potential to be the most incredible spaces. All it takes is a little TLC.
You might be one of these people who doesn't love their living rooms. Then it's essential that you take steps to change that. After all, your living room is one of the most vital spaces in your home. One that you need to take advantage of.

Your living room may well be a very functional space, but that doesn't mean that it doesn't lack style and smart design. If you're not a big fan of your living room because of how it's been designed, it is time to change that with an interior design overhaul.
Keen to give your living room a revamp? Below are some tips, ideas, and pieces of inspiration that you might find beneficial when it comes to creating the most amazing living room that you love spending time in.

Stick to neutral tones

Naturally, you want to create a living room that is a wonderfully smart and elegant space, which is where neutral tones come in. There's something about neutral tones that create this kind of space, which is why decorating in them is such a good idea.
Neutral tones are fantastic because they're light, which means that they naturally lift the space – white, cream, grey, etc. are all ideal for using to decorate any space.

Another reason to stick to neutral tones is the fact that by doing so, the room will be far easier to update as and when you need to. If you get bored with the decor in your living room, neutral shades are ideal as they tend to go with any furniture. You can then easily switch things around and update the room with new pieces.

Make your furniture an investment

If you want your living room to be a space that you love the design of, as well as the look and feel of, it's vital that you take the time to think carefully about your furniture. The key here is to pick out pieces of furniture that not only compliment each other and the space, but it also pieces that are designed with quality in mind.
The fact is that cheap furniture is cheap for a reason. This is why it's crucial that you invest in your furniture, to create the most incredible space.

One of the key pieces is your sofa. If you are going to design the most amazing living room that is not only stylish but also comfortable, then you need to ensure that you invest in a high-quality sofa design. Otherwise, you may be uncomfortable when sitting on it.
There are, without a doubt, lots of brands to choose from when it comes to sofa designs, but it's important to be selective and choose a brand that is well-known for its quality, such as Duresta sofas, for example.

When selecting a sofa, it's essential to bear in mind longevity and functionality. You see, material sofas look amazing and are extremely comfortable and cozy. But bear in mind that they tend to wear more quickly compared to their leather counterparts.
If you have little ones or pets, then opt for a wipeable sofa design, such as leather or PVC design. This a must as, otherwise, your sofa will wear out far too quickly.
RELATED POST: 4 Ways to Make Your Sofa More Comfortable
Be smart about accessories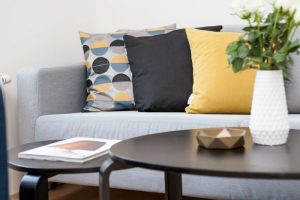 When it comes to picking accessories for your living room, it's essential that you are smart about the process. Accessories make the space, which is why it's so important that you take the time to carefully select them. You want your living room to be an area that you love, which is why it's crucial that you are mindful of this when selecting accessories for the space.

When selecting accessories, always take your personal sense of style into account, as it is your living room after all, and so it needs to be somewhere that you love. Fashion is another important aspect to take into account. But it's important that you are more mindful of your personal tastes than anything else. These are what should come first.

If you want to create a unique space, it's essential that when selecting accessories that you opt for a more unique space. What you want to do is create a living room that showcases your personality. That should help to make it somewhere that you love even more.
Here's how a beach-goer could decorate their living room, for example:
Choose for a decor theme that radiates relaxation and comfort. Coastal-themed living rooms with beach-inspired accessories and decorations is a good choice if you want to create a soothing and laid back atmosphere that's also tastefully elegant. The colors of the sea and the shore can be incredibly relaxing. So bringing them into your living may induce the same effect.

Accessories wise, there are plenty of options available to you, it's just a case of thinking carefully about what kinds of accessories you want to add. Mix and match pillows, throws, candles, table lamps, and ornaments are all must-have items. These help to create a sense of style and comfort.

Be clued up on the decor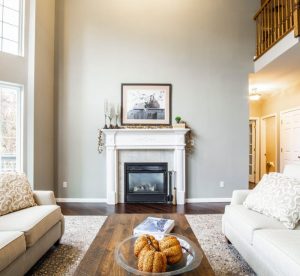 We've already mentioned neutral tones. But there are other areas of the decor that it's important to be clued up about. Think about other aspects such as the flooring, for instance. To create the most incredible space, it's essential that you take the flooring seriously. This is a key aspect of creating the most amazing living space.

When it comes to choosing your flooring, there are various aspects that you need to think about, including the type and color. Do you want to carpet your living room or do you want to put hard flooring down instead? If you have kids or pets, carpet is a big no-no as it gets dirty easily and is not simple to clean.
However, hard flooring offers a pet option as it is easier to keep clean and it tends to last far longer than carpet, which is why it's an extremely popular design choice for many living rooms.

Worried about hard flooring not feeling homey enough? You can always opt to put rugs down to give the space a more welcoming look and feel. Or, if you're worried about the room feeling cold, you could always opt to have underfloor heating installed to keep the space nice and toasty.

Focus on comfort and coziness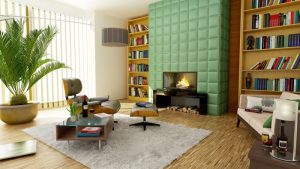 One of the most essential factors when it comes to living room design is comfort and coziness. Your living room needs to be a space that is warm and welcoming. It needs to be somewhere that you and your family instantly feel at ease in. As such, this is where this kind of design comes into the equation.

If you are going to create the most incredible space, it's essential that you take the time to focus on various aspects of comfort and coziness. You need to take these factors seriously. After all, the comfort and coziness of a living room are what make the space. The best way to create the most amazing, comfortable space is to carefully consider what defines comfort.
For instance, lots of throws and comfortable seating areas, such as bean bags, as well as a sofa.

Add luxury features

Want your living room to be somewhere that is enjoyed by everyone? Then it's a good idea to add a few little luxuries to the space. To design a space that everyone loves, it's essential to think about the needs of the whole family. Think about what every family member would like the space to be.

Little luxuries like a flatscreen TV, for instance, are the things that can help to make the space. Your living room should be a retreat from the world. If having a large TV and surround sound system can create such a space, then it's worth the investment.
Or, if you are all big readers, add a large section of bookshelves with various books on them. The key is to create a space with the little luxuries that you and your family will use and enjoy.

Don't forget storage space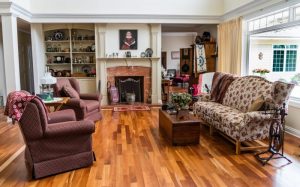 If you want to ensure that your living room remains a tranquil and relaxing space, it's essential that you take storage space seriously. When it comes to your living room, you want it to be a clean and tidy space. This is why taking storage space seriously is so important.

Adding baskets and chests for storage can be a great option, as this can help to create a space that will always stay neat and tidy, which is what you should be striving for.

Want to create a beautiful living room that you and your family will love? Then make sure to take the tips and advice above, on board.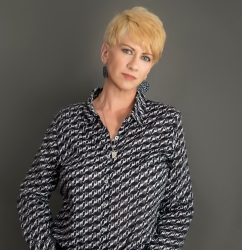 Latest posts by Deborah T
(see all)