When it comes to choosing from the many wedding venues in one of the world's greatest cities, several factors will dictate when and where you wed. Capacity, location, and style are some of the biggest factors to consider, aside from budget, of course.
Keep in mind that New York has countless locations to set up a stunning wedding. From Riverdale parks and botanical gardens to Rockefeller-style estates (up the Hudson), this city never disappoints.
So if you're looking for something outside-the-box, a romantic setting, or a hidden gem, below are some of the most enthralling wedding reception venues in New York City.
New York's Amazing Wedding Reception Venues
1 – The Weyline
Located in Brooklyn, the Weyline was originally the iconic Williamsburg Savings Bank. Renowned architect George. B. Post designed the building's exterior. Peter. B. Wright completed the sumptuous interior in 1875. Regardless, the building's exterior became a New York City landmark in 1966 and the interior followed suit in 1996.
But it was only after an award-winning restoration that the Weyline was born. Today the Weyline is one of New York City's premier venues with its intricate mosaics, spectacular frescoed dome, period décor (its centerpiece), as well as wooden carvings.
With a capacity of about 250 guests, the Weyline rhymes a variety of décor concepts and is ideal for unique experiences. For instance, a prohibition-era speakeasy or an after-party in the 1875 bar where you can wow your wedding guests with the unexpected.
2 – The 7wythe
Thinking of an outdoor wedding? Welcome to 7wythe. This locale is arguably New York's most sought-after Brooklyn wedding venue. It has flexible floor plans to accommodate large and intimate celebrations alike, as well as interconnected industrial-chic spaces.
The 7wythe also features a 500-guest rooftop with stunning Manhattan views. If anything, the imbued urban sensibilities all round this space offers a unique scene for your wedding ceremony, cocktail reception and dancing, dining reception, or after-party. Other spaces in 7wythe that can charm your reception guests include:
Main Room and Mezzanine- Sitting about 200 guests, this Art Deco space has beautiful high ceilings, elegant details, and overlooks Mezzanine.
The Loft & Courtyard- Has an interior service kitchen and is one of the best spaces to act as a lounge area for guests.
Greenroom- It is tastefully wallpapered and has luxurious furniture, a vanity table, and a dry bar.
Jbird Cocktail- This opulent space is ideal for intimate gatherings, thanks to its distinct 1920s vibe.
3 – Glenmere Mansion
Want to feel like you're holding your wedding in Europe while still in New York City? Then head to the Glenmere Mansion. This 5-star hotel is sitting on 150 acres of lush landscape and offers rent-outs. So the entire property could be yours for the weekend, meaning you can not only hold your wedding reception here, but also the rehearsal dinner and any other event before the actual wedding ceremony.
Glenmere Mansion features manicured gardens, chic areas, and unique spaces like its newly opened Barn, all of which offer an extra-luxe wedding experience for about 400 guests. In fact, guests coming into the Glenmere Mansion get ushered in as if they are in a French chateau or Italian villa.
4 – Wave Hill
This lush green estate within the Bronx's Riverdale neighborhood features acres of historic structures, romantic gardens, as well as striking views of the New Jersey Palisades and the Hudson.
If anything, it's an excellent choice NYC couples craving a garden-side wedding reception without leaving the city. Located merely 30 min from midtown Manhattan, Wave Hill is easily accessible for anyone traveling from Connecticut, northern New Jersey, and Westchester.
Weddings in the Wave Hill take place after the grounds close, which is in the evenings. So every part of your ceremony remains intimate- from the first dance in their historic Armor House and the ceremony beneath the pergola to the beautiful pictures in the secluded Aquatic Garden.
What's more, this location offers farm-to-table cuisine provided by exclusive caterers.
5 – Brooklyn Winery
This urban, boutique winery is one of the most popular wedding venues in New York. Some of its features include rustic details and interior, a glass roof that offers amazing natural light, and a garden wall with live top-to-bottom greenery (you have to see it yourself!).
This location offers both outdoor and indoor event space and can accommodate up to 165 guests. And if your celebrations fall on a weekend, you can rent the entire 8000-square-foot venue so that your event flows from room to room. Mind you, chairs, tables, glassware, flatware, and chinaware all come with the basic package.
The Brooklyn Winery setting second-to-none, though couples also rave about the fabulous food and attentive staff.
The Bottom Line: You Will Have the Wedding of Your Dreams with These Amazing Wedding Venues
One thing's for sure- New York has a wide variety of wedding venues ranging from cozy restaurants to modern lofts, gardens, hotels, and more. To land the best, choose the one that perfectly incorporates most of the ideas you have for your wedding. That is photography, food, décor, number of guests, etc.
Remember, most of New York's best wedding venues are landmarks that open to the public during the day. So plan ahead to allow your host to prepare for the complex schedule. With that said, all the best as you plan your nuptials.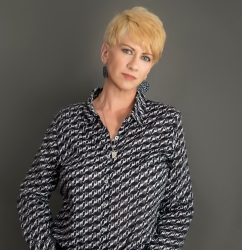 Latest posts by Deborah T
(see all)