A garden wedding is always a summer favorite. Lush greenery and beautiful blooms. Gentle summer breezes carrying the good wishes of family members and that warm, welcoming feeling from the high summer sun. When thinking about the details that go into a wedding, it's easy to get overwhelmed but starting with a theme can put you in the right direction and help you find your inspiration for the grander features of your special day.
There are many aspects that you must consider for your big day, from ensuring the comfort and enjoyment of your guests to the finer decorations that set the mood. A theme can help you settle on a color-scheme, find ideas for table embellishments and lighting, and inspire your flower choices for the occasion. To help make your planning for the big event all the easier, we've provided some gorgeous garden wedding themes below.
A Secret Garden Wedding
Garden weddings are the perfect opportunity for a secret garden themed party. Feel free to incorporate bark-trimmed wooden slabs as place-settings. Or, have fun with DIY handmade signs that point guests in the right direction to the fun. Don't forget to set-up cute serving carts for sweets, drinks, and other refreshments for guests to help themselves.
Hang skeleton keys and multicolor LEDs from surrounding trees to create a magical atmosphere. Hanging curtains or drapes to segregate areas creates a feeling of secrecy and exclusivity. Your garden space should provide you with plenty of surrounding flora. But if you want some more color, you can utilize potted bushes or flowers to indicate walkways, line the aisle, and in the corners of your designated dance floor.
If your garden doesn't have the space to host the wedding you're dreaming of, there are a number of outdoor wedding venues available to book in the UK, including the intimate Garden Room, Braithwell, and the tree-lined Buxted Park.
Black & White
Nothing is more striking than a black and white themed outdoor wedding, especially in the height of summer. That's because this season is when the surrounding greenery is at it's most brilliant. Simple wooden frames used in combination with striking white drapes are excellent for creating a beautiful wedding alter. Plus, simple white flower bunches or pre-lit potted bushes can line the aisle on the approach to the alter.
Decorate the area with white candles and white place settings complemented by dark mahogany or rich black furniture. Flower choices could include white roses, carnations, gypsophila, and hydrangeas, all of which are available in brilliant pure white and look fantastic in bouquets.
A Fairytale Setting
Like straight out of a storybook, a garden fairytale wedding is full of delights, wonders and exciting small details. Small flowers of pastel shades to decorate the tables, lots of beautiful fairy lights to set the atmosphere, tables set around wisteria trees with low hanging branches that can be used to hang table favors and ice breaker topics, and lots of handmade details for guests to discover.
Floral decorated benches or 'comfort' areas with plenty of cushions and blankets provide the perfect place to enjoy festivities long into the cooler summer evenings.
Finishing touches make an enormous impact. Include gold-colored trinkets, long-sweeping ribbons, butterfly adornments, and jars filled with more warm-white lights to decorate tables. Of course, you'll also need lights to mark off areas for dancing.
The Takeaway on Having a Garden Wedding to Remember Always
Your wedding is one of the best excuses you will have to throw the party you've always been dreaming of. Enjoy planning and including all the exciting details and ideas you've had for so many years.
Try not to get overwhelmed with planning. And keep your budget in mind, as organizing a wedding can soon become expensive. However, know that there are plenty of things you can DIY without compromising on quality. Don't forget to recruit your friends and involve your family, too!
Most importantly, enjoy the process of arranging your garden wedding. You will want to remember this time–and your special day– for many for years to come.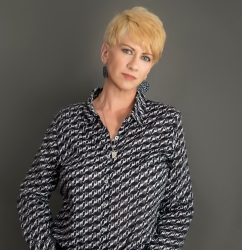 Latest posts by Deborah T
(see all)