Adorning your home with upholstered furniture is a guaranteed way of adding oodles of elegance to your home décor. But to ace the interior décor game, it is essential to keep your home's upholstered furniture clean and pristine. But cleaning upholstery and furniture is easier said than done.
Most people use DIY hacks that make their furniture everything but clean. They end up ruining the delicate fabric making their furniture look worse.
To make sure that you don't ruin your expensive furniture with your cleaning experiments, we have listed the most common mistakes that most people make (and you have been making them too). Take a look:
Mistake #1: Ignoring the cleaning codes
We all should admit that we don't take the trouble to scan the tags attached to our upholstered furniture, which is a big mistake. The tags on your brand new furniture are not there for decorative purposes. Inside those, every manufacturer recommends the right way of cleaning their upholstered furniture through some codes.
Let us decode the messaging for you:
"W" on the tag shows that the upholstery is made from synthetic materials, like nylon, acetate, polyester, and olefin. It should be cleaned with water-based upholstery cleaner products. 
If your furniture label flaunts "S", it is made of natural materials like cotton, linen, denim, rayon, damask, velour, and wood. Clean them with solvent-based upholstery cleaning products.
S/W- Water or solvent-based cleaner
These upholsteries are fabricated with blends of synthetic and natural fibers. The cleaning solution for these upholsteries depends on the kind of stain. Clean the oil-based stains with solvent-based cleaner and the water-based stains with a water-based upholstery cleaner.
"X" label on your furniture denotes that it requires professional cleaning services.
How to clean?
Before you pour any cleaning solution on your expensive upholstered furniture, check the label and determine the correct cleaning solution. Make sure you do a patch test before using the cleaning solution on your furniture.
Do not use bleach or ammonia-based cleaning solutions.
Mistake #2: Drenching your furniture
You may have the habit of using surplus cleaning solutions or water to clean your furniture. Refrain from doing it as it could damage the fine upholstery fabric.
Soaking your upholstered furniture in water can also leave ugly watermarks and a foul odor.
How to clean?
Always use bare minimum water or solution to clean the upholstery. Instead of soaking or washing your sofa, cleaning it with dabbing or damping methods.
Consider cleaning your upholstery with a steam upholstery cleaner.
Mistake #3: Overheating while using a steam cleaner
Steam cleaning is an effective way of cleaning the upholstery, but if done the wrong way, it can damage your expensive upholstery. Using a very high temperature while steam cleaning can damage the fabric of your upholstery.
How to clean?
Always set the right temperature and make sure you use a good quality steam cleaner.
Mistake #4: Scrubbing the stain
Scrubbing the stains is another common mistake that you have been making. Rubbing a stain doesn't just damage the fabric but also pushes the stain down, making it harder to clean. It can lead to discoloration, foul odor, and tearing of the fabric.
How to clean?
Instead of scrubbing stains, use a steam cleaner to deal with them. Use the dab method to clean the spills immediately.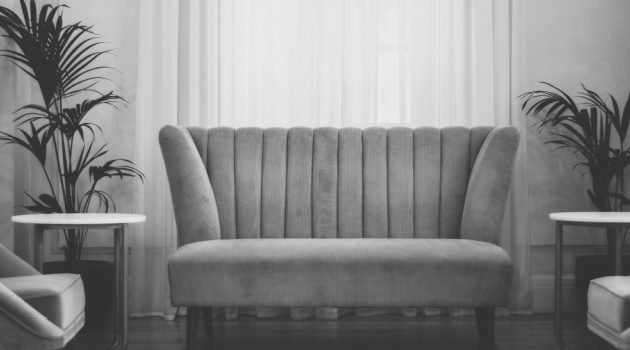 The bottom line on cleaning upholstery safely
Everyone wants to have spotless furniture, but in a bid to make your furniture clean, you do more damage than good. Now that you know the common mistakes you might be making for all these years, make sure you don't repeat them. Happy upholstery cleaning.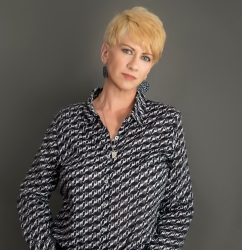 Latest posts by Deborah T
(see all)