If you are a dog owner, you probably are familiar with the tussle of cleaning a house. Having a dog as a pet has many advantages; however, some downsides are like cleaning the house, especially when you live in an apartment. Imagine a friend comes to visit, has a pleasant time, and when they stand up to leave, you notice that they are covered with dog hair.
Five Ways for a Dog Owner to Keep a Clean Home
The good news is that there are ways to keep your home clean, even with a pup around.
1 – Keep Your Dog Clean
First things first, your pet dog must be clean. Dogs love running and walking outside and then come back with dirty paws. Washing their paws is a good way to reduce the mud trailed in your home. It is not advisable to use shampoo too often. Therefore, do a quick sponge down of the paws with just plain water. Apart from cleaning their paws, you will need to give your dog a good wash with pet shampoo. Your pet dog might also need some trimming or de-shedding, but this will depend on its breed.
To make things easier for you, set up a dog cleaning location, preferably the laundry room, or you can just twist the entranceway.
2 – Invest in a Quality Vacuum Cleaner
Consider pet suitable vacuum cleaners that will help you pick up untidy fur and eliminate odors. Your vacuum must have a robust suction, superior filter, and a decent brush to remove the hair out instead of sliding it above the surface. Make sure that you frequently clean the filter since dirt and hair can get clogged inside it.
3 – Clean Your Pet's Belongings
Pet toys and beds can pick up a powerful smell and must be cleaned regularly. Use natural cleaning products that are also pet safe. Before washing them, check to see if they are machine washable. If not, wash them with hands in a sink. Do the cleaning on a sunny day to allow the blankets, toys, and mats to dry in the sun; this will help get rid of the bad odor.
4 – Keep the Dirt Outside
Keep an old towel close to the door and swiftly wipe your dog's paws before they enter the house to keep the mud outside. You can also capture dirt by tactically placing runners. Additionally, place a rug at every entrance, on the inside and outside. If you don't have rugs, buy some cheap ones that are durable to help you keep the dirt outside.
5 – Teach your Dog Good Manners
The good thing about dogs is that they are trainable. Take your time and work with your dog and guide them to keep mud and dirt out of your home. Teach your dog to always wait at the door instead of running through the house; this will help you check their paws for dirt. Train them to stand on a cleaning mat when they enter the house and ensure that your dog is well-groomed.
The Takeaway: Every Dog Owner Can Have a Clean Home
All these tips are great for the health of your dog's paws. Some of the tips might not sound financially feasible for some, but some, like carpet cleaning, can be done at least once a month. And when it seems very overwhelming to you, consider getting help.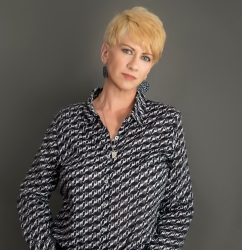 Latest posts by Deborah T
(see all)