Is it a shed or garage? These two terms are often used interchangeably, although the two spaces differ in their construction and function. Accessory structures now come in all shapes and sizes with various purposes, including workshops, guest houses, detached garages, she-sheds, man-caves, and office space, just to name a few.
Let's not forget about HOA requirements that may dictate structures that match the home. This can make it even more confusing to understand the difference between the two types of building and navigate which one is best suited for your needs.
Distinguishing Between a Shed or Garage
Here are some key differences.
1 – Foundation
One of the most prominent differences between the two structures is the foundation. An outdoor shed typically either comes with a wooden floor or no floor at all. They generally are built on skids or wooden platforms. There are instances in which a shed may be placed on a 4″ pad of concrete if desired. There is a great deal of versatility when it comes to the flooring of a shed.
The primary purpose of a garage is to store vehicles. This means that garages are designed to withstand much more weight than sheds. To accommodate a large amount of weight, garages are built with footed foundations. These may be post or block footers and should be 36″ – 42″ below grade. Failing to extend footers deep enough into the ground can result in heaving from the frost line, which can cause structural damage to the garage.
2 – Door Placement and Sizes
Outdoor sheds typically only have one entrance. It may be a standard fixed door, French doors, or roll-up door depending on your needs. Garages have a sectional garage door large enough to store at least one vehicle. They also have a standard side door for easy entrance and exit without opening the roll-up door each time.
3 – Windows
There are infinite possibilities when it comes to the design of both garages and sheds. For the most part, outdoor sheds tend to have more windows than garages. In fact, some garages may not have any windows at all. This is especially true if you store items such as a vintage car that you do not want to be subjected to damaging UV rays.
4 – Lofts
Both sheds and garages can have lofts. As a general rule of thumb, a loft in a shed is used for storage. A loft in a garage can be for storage or may even be an entire second floor that can be a garage apartment, guest suite, or workshop. The bottom line is that lofts in garages are much more robust and complex.
5 – Location
Outdoor storage buildings are customarily placed in the backyard or even the side yard but do not necessarily have access from the driveway. The location tends to make sheds more private than garages. Garages are generally placed at the house's side with access to the roll-up door from the driveway. This is so that the owner can easily store automobiles, trailers, recreational vehicles, etc.
6 – Amenities
In many cases, garages have electricity and plumbing. This is especially true if there is second-story living or office space. Sheds may or may not have electricity or plumbing, depending on the intended use. It is pertinent to note that sheds can have just as many amenities as garages.
7 – Cost
Garages tend to be more expensive than sheds. The reason is that there are additional requirements to ensure that they can withstand the weight of vehicles.
Pros and Cons of Outdoor Sheds
One of the main pros of sheds is that it is separate from your vehicles. You do not have to worry about accidentally scratching a new paint job or accidentally breaking a window while working on your projects. It is a space that is solely dedicated to your storage needs or the hobbies you are passionate about. Another pro is that outdoor sheds are easy to build yourself. All you need is a FREE shed plan that will guide you through every step of the process. The con is that, most likely, your vehicle is not going to fit inside.
Pros and Cons of Garages
Garages have the capability of storing your vehicle and can work great for storage. However, automobiles tend to take up a lot of space, so you may not have as much room to enjoy your hobbies as you initially thought.
How Do You Know Which One is Right for You?
When deciding which one is right for you, it is essential first and foremost to determine what your needs are. If you are looking to protect your vehicles from the elements, then a garage is probably the route you will want to take. However, if you need additional storage, a space to enjoy your hobbies or a dedicated office, then an outdoor shed is the way to go.
There is a common misconception that outdoor storage buildings are very primitive and can't offer the creature comforts that garages can. This is far from the truth. Outdoor sheds come in various sizes and can be as luxurious as you want to make them. For instance, you can run electricity and plumbing, have a kitchenette, heating, and hair, carpet flooring, and the list goes on and on. In fact, some people have even turned their outdoor storage buildings into guest accommodations.
Final Considerations Before Deciding Between a Shed or Garage
Don't invest in either structure without double-checking the two final factors.
1 – What Does Your HOA Say?
Before committing to any structure, be sure to check with your HOA. Some Homeowner Associations require that accessory structures be painted to match the home, not exceed a specific size, and be a certain distance from the home and property lines.
2 – Check with Your Municipality
In addition to checking with your HOA (if you have one), you need to also check with your municipality. There may be certain restrictions and permits required throughout the construction process.
Choosing an accessory structure is a big decision and one that should not be taken lightly. Following these tips will help you determine if a garage or an outdoor storage building is right for you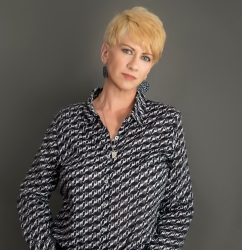 Latest posts by Deborah T
(see all)