Are you a seasoned gardener? Or more of a beginner wanting to venture into the world of flora and fauna this new year? Maybe you're neither a veteran nor a novice, but someone who has been able to cultivate a satisfactory level of gardening skills and experience? Whichever category you fall into, before you get down and dirty in your gardens, it's best to check out the top 7 garden trends for 2018.
RELATED POST: How to Plant an Urban Garden
These trends are basically the gardening styles and ideally would be found in virtually every garden this year. From color and arrangement to purpose, these trends tell you what gardening experts believe to be just right for the season. Why should I bother with the latest garden 'trends'? I don't like being part of the crowd. Well…these trends are not just fashion…err…gardening statements, they are value-oriented. They have specific purposes and a wide range of benefits including but not limited to increasing the real estate value of your landed property, enhancing the nutrition level of your diet, and yes…mental relaxation. So, dear readers, here are the top 7 garden trends for 2018 (and how they add value).
1. Meditation Gardens
This year, relaxing the body, mind, and soul would be a serious gardening theme for 2018. When buffeted by the pressures of work or wanting a quiet place to relax after the day's hustle, a serene garden is the perfect recipe for easing off the stress on your body and mind.
A meditation-style garden can be simply achieved by arranging your garden to suit your ideas or fantasies of a restful place. If your idea of tranquility tends towards refined beauty and understated elegance, then a zen garden is just what you need.
The imperfect gardening style of Japan's Wabi-Sabi might be more your style if you enjoy letting nature take its course. You're more of a perfectionist? Then go with the increasingly popular forest-bathing trend and recreate a forest right in your garden with trees, flowers, and shrubs. However, if you're a simple person like me, nothing beats stretching out on a strategically-placed bench (with comfy cushions!) and enjoying the profusion of soothing colors in your garden.
2. Water Features
If there was one unarguable quality of water, it would be its unrivaled capability to soothe away pains and calm the mind. It, therefore, stands to reason that if you're going to meditate in your garden, a reflecting pool or fountain or a gently cascading waterfall would only enhance your relaxation.
But I don't got the money for that! Why worry when you can upcycle? That's right! Create your very own pool with a used tank and a spigot, or make a sprinkly waterfall with a plastic bottle and a drill.
3. Alfresco Dining Space
Make your garden a multi-purpose space in this new year and take advantage of clear, blue skies, cool breezes, and warm weather. Experts claim that alfresco living is going to be all the rage this year, and I agree! Why eat indoors when you can do so outdoors and enjoy the bounties of nature at the same time? Just devote a sizable space in your garden for dining purpose, and decorate with potted plants, comfy furniture, outdoor TVs, mood lighting, and if you can, a pool. And before you know it, you would be throwing parties right in your garden!
4. Fire Pits
If you're going to turn your garden into a frequently-used space for dining and hosting parties, then you definitely have to join the fire-pit-in-the-garden community. Having a fire pit can help to serve as a focal point in the garden design, provide warmth, and of course, be used for cooking outdoors.
5. Decorative Edibles
This year, gardening is going to be more than just dazzling arrangements of inedible flowers and plants. Save your cash and eat what you grow. Everyone's wanting a vegan diet these days; less meat, more greens. So, fill up your garden with edible salad greens such as kale, leaf lettuce, Brussel sprouts, turnips, and cilantro, as well as their more colorful cousins like eggplants, grapes, purple cabbage, purple asparagus, purple cauliflower…Remember when we said purple would be the reigning color trend of 2018 and enjoyed having our predictions confirmed?!
6. Drought-Resistant Plants
The sad truth about gardening is that whether we like it or not, there would always be drought. A good gardener makes plans for such eventualities…by growing drought-resistant plants. These plants can survive without water and fare well under extreme heat conditions. These include succulents such as Echeveria and Sedum plants, butterfly-attracting and mosquito-chasing flowers like the marigolds, and the non-invasive species of the butterfly bush. For more drought-resistant plants, check out this informative post.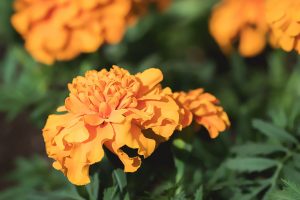 7. Wildlife Habitat and Refuge Gardens
To round up this post, we at DIY Home and Garden urge you, our beloved reader, to join this seventh gardening trend: creating a home and a refuge for wildlife. From the flitting butterflies, the industrious bee, the chirping birds, and often sidelined bats to the graceful deer lurking in the meadows, these animals all need our protection to avoid going into extinction.
What do I have to do? First, make efforts to attract these animals to your garden, and then ensure you continually make your garden a safe haven for them. For helpful tips and guidelines, check out these articles on butterflies, bats, and birds.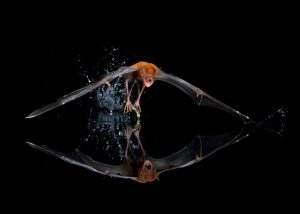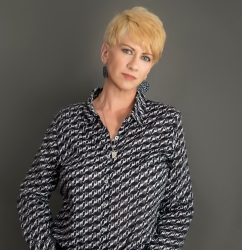 Latest posts by Deborah T
(see all)