The summer is creeping up fast, and you want to make sure that you can get outside and enjoy the sunshine while you can. The problem? Your garden has become overgrown and overlong, and you need to get it ready for relaxing! Whether you want a space in which you can cook this summer, or you want to be able to have fun picnics on the grass, it should be a space that works as an extension of your home already. Most people use the garden as a kind of an extended living area, and so you should do the same.
Gardens that are overgrown, underfed, and full of clutter are not fit for enjoyment in the summer, which means that you are underusing the space you are paying for. Your garden's benefits far outweigh the negatives of having one, so why not use the area properly and get it ready for the sunshine?
4 Tasks to Help Make Your Backyard Summer Ready
With this in mind, here are four ways that you can prepare your garden for the summer season.
1 – Start decluttering.
The garden can be full of overgrown weeds, broken toys and furniture and still be a space that you can use. Start by thinning this all down and decluttering the mess. Indeed, you will be able to create more space for flowers to grow and grass to thrive. It's easy to leave all of the mess, but getting everything sorted out and taking it to the tip is probably the best option here! You should declutter everything including the shed, and you can then see the canvas on which you can work.
2 – Get some new accessories.
Whether you like the look of large bean bags or you want new rattan furniture on the deck, consider new accessories for your garden! You can bet that your garden will be better for relaxing when you have new furniture. Plus, you can create a space for eating outside, too. Your new accessories will make your garden look stunning. Besides, you'll have space for guests to sit when they come over, too. New accessories can also include children's fun toys and even a new barbecue. If you want to be fancy, go for the pizza oven or fire pit for cooking marshmallows!
3 – Make your lawn and plants healthy and heat resistant to become summer ready.
From lawn pest control to weed killer, you need to get your garden back to its full health. This way, you can plant new flowers without them being eaten alive by bugs. And you can ensure that your newly planted flowers have room to grow and thrive. Re-seeding the grass is going to help you to grow that lush, green lawn that you have envisioned for perfect picnics in your mind!
4 – Make it look pretty.
The garden should be a pretty place, whether you spend a lot of time in it or not. You need blooms that are reflective of sunshine colours, fairy lights, even banners and garlands strung across the fences. Choose colors that will match the space, too, and you will create a summer ready backyard oasis.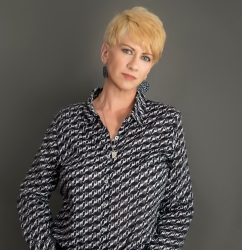 Latest posts by Deborah T
(see all)