Southwestern Bean Salad is a recipe I came up with on a moment's notice. It was prompted by necessity. We received a last minute invitation to a cookout with some friends. They wanted to share steak fajitas, fresh grilled sweet corn on the cob, and a tossed salad.
RELATED POST: Zucchini Soup (Pampered Chef Cooking Blender or a Crockpot)
When I offered to bring a dish, my friend gave a very non-committal "Just bring whatever…" Not very helpful.
A quick survey of my garden and pantry inspired me to make a bean salad and use southwestern flavors to use my garden herbs (cilantro and chives) and the never-ending crop of jalapenos.
This turned out to be a hit at the cookout, and one recipe made just about the right amount for the six of us at the cookout. You can, of course, double a batch.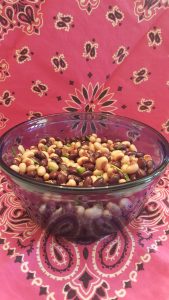 RECIPE – SOUTHWESTERN BEAN SALAD:
Ingredients:
14 ounce can of black beans
14 ounce can of black-eyed peas
1 large jalapeno
a handful of fresh chives
1/4 cup of olive oil
3 tbl. apple cider vinegar
1 tbl. white sugar
1 tsp. chili powder
juice of one lime
zest of 1/2 lime
a couple cracks of freshly cracked black pepper
2 tsp. freshly chopped cilantro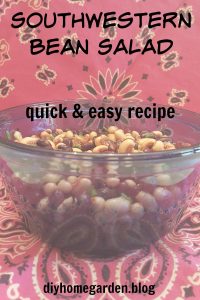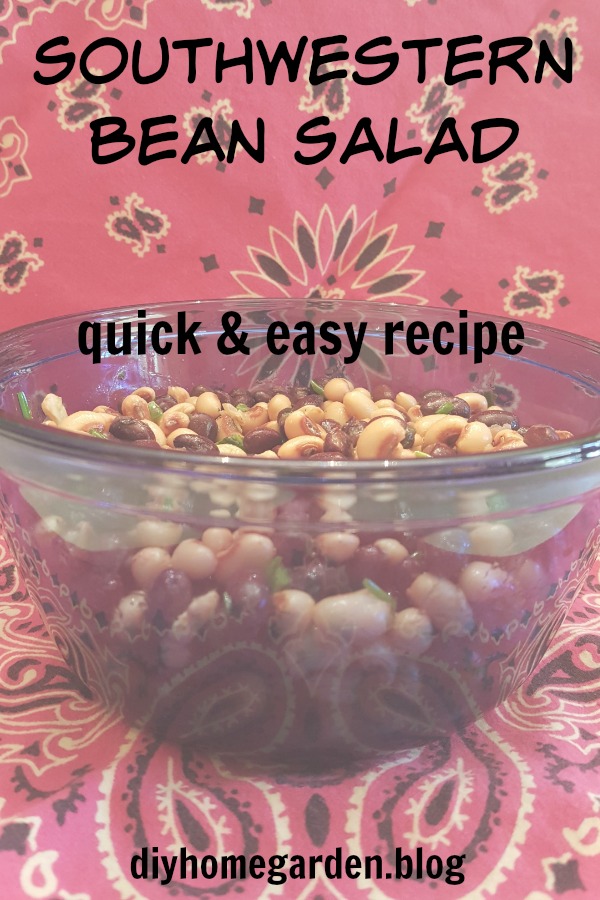 Instructions For Making Southwestern Bean Salad:
Soak the black beans and black-eyed peas in water for 30 minutes to release the gasses. Your tummy will thank you for taking the time to do this later.
While the beans are soaking, mix the olive oil, vinegar, sugar, black pepper, cilantro, chili powder, lime zest, and lime juice in a medium mixing bowl. Whisk everything together to make a dressing.
Seed the jalapeno and remove the inside membrane and stem. Dice finely, and put the jalapeno into the dressing.
Use your kitchen scissors to cut the chives into small pieces and drop into the dressing.
After the 30 minutes of soaking has elapsed, drain the beans in a colander. Pour the beans into the dressing. Use a fork to gently coat all the beans with the dressing.
Refrigerate until chilled. The dressing will settle to the bottom. Re-coat the beans by stirring gently before serving.

Southwestern Bean Salad, a make in 30 minutes meal for when you need to make a quick side dish.
Of course, you want to be very careful when handling jalapenos, or any other pepper in the hot pepper family. Here's a quick video with handling instructions:
REDUCED-SODIUM RECIPE:
Also, please note that I didn't add salt to this recipe. I am on a reduced-sodium diet. Therefore, I try to add savory flavors that cover up the lack of salt. If you want to add salt, please feel free to do so. I will say, I had no complaints. Out of six people who ate Southwestern Bean Salad, only one person added salt at the table.
The canned beans do have sodium from the canning process. In my opinion, this was more that sufficient to have good flavor. If you are on a NO SODIUM diet, this is not for you!
VEGAN/VEGETARIAN RECIPE:
This is a great recipe to keep on hand if you have family or friends who are vegetarians. It is packed with protein and flavor. It should satisfy their appetites!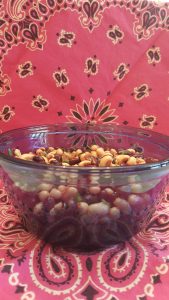 ---
Keep this recipe on hand. You will find that it's very versatile and everyone will be sure to ask you for the recipe. When they do, please share this site with them!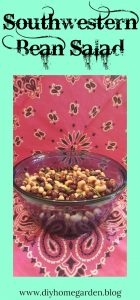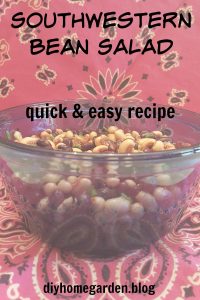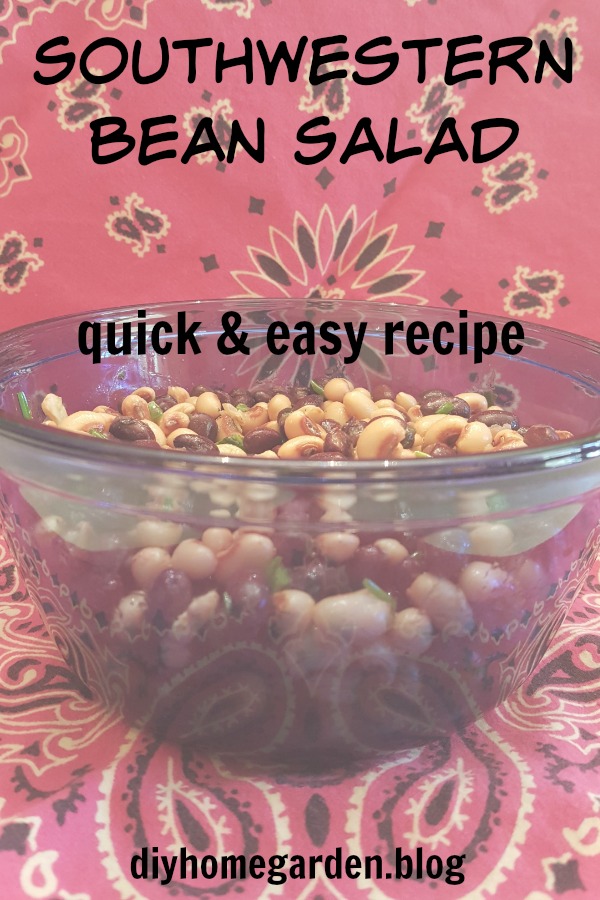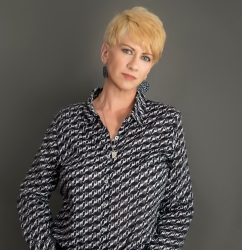 Latest posts by Deborah T
(see all)