Small homes require a lot of creativity and planning when it comes to how to design the interior. But as you continue to live in your tiny home and acquire more stuff, a bigger challenge meets you – how to make your tiny space feel big enough. And the last thing you want is having just a couple of hundred square feet left in your small home.
But you do not need to struggle with creating space in your tiny home with the use of some very simple tips. So, whether you have been living in your tiny home for years, or just planning on moving into one, make your small space feel larger by following these simple tips.
6 Tips That Make a Small Home Feel Larger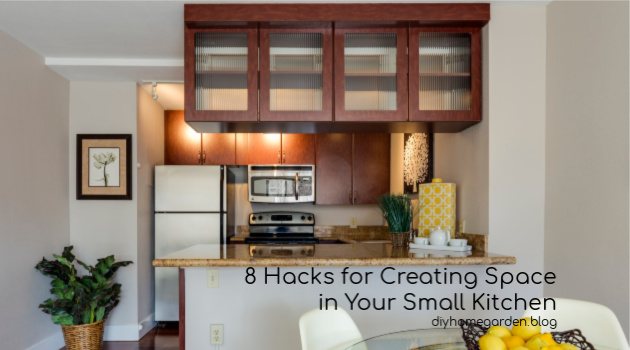 1 – Natural lighting plays an essential role in a small home
One of the simplest tricks when it comes to making any tiny space appear more significant is by making use of natural light – it plays a simple trick by giving the room more depth. Depending on the design or structure of your home, you can install a skylight and keep your windows bare. Another great thing about having a skylight is the fact that it is also energy-efficient. And if your home runs on a generator, then you will be able to save a lot of money. You can also install a number of simple led home lighting to provide light at night. Plus, these led home lights do not take up a lot of space.
2 – Light colored floors and walls
When it comes to your interior walls and floors, using dark colors is an absolute no-no. This is because not only do these colors absorb light, but they also make your limited space feel a bit clustered. Opt for light-colored paints instead, both for your walls and floor surfaces. Light-colored paints will make your small space appear larger than it actually is by reflecting light. Plus, a light-colored paint will also make your living space look cleaner and more pristine. If you are still wondering what kind of light color to use, then simply opt for all-white walls and floors.
3 – Floor-to-ceiling shelves
If you have quite a collection of books, then you will certainly need a shelf or two. And since space is of the essence, you need to fix your shelves in a way that maximizes little space. Thus, opt for wall shelves that extend as high as your ceiling (which probably isn't very high). Plus, floor-to-ceiling shelves help make the walls look a little taller. And aside from your books, there are many small things that you can store on your shelves.
4 – Create an outdoor space for your small home
Downsized houses are not only cute, but they are also a good alternative to the expensive housing market. And the fact that you will have most of your stuff within reach does not mean that you should stay scooped in your home all day, every day. You can find ways to maximize or create a tiny backyard space. And you can also add an outdoor space to serve as an extension of your tiny home. Having an outdoor space means that you don't need to do everything indoors. Add a simple table and a couple of foldable chairs, and you have a perfect setting for some outdoor relaxation. You can also add a BBQ to give you the chance to enjoy some outdoor cooking. And if you want to rest in a more comfy way, you can add a hammock to your outdoor setting.
5 – Paint or cover the ceiling with wallpaper
You want to make the small walls of your small home look a little taller. And one of the effective tricks that you can use is simply painting your ceiling or covering it with wallpaper. Naturally, doing this draws the attention or the eyes upward and makes the walls appear taller than they actually are and bigger. Unlike your plain white walls and floors, give your ceiling a little hand-painted design or opt for wallpapers that come with patterns – anything that will draw attention to your ceiling.
6 – Add a large mirror
Hanging a large mirror is one of the simplest and yet most effective ways of making your small home space seem a little larger. Aside from your light-colored walls and floor, the mirror will also help to reflect light. And this will help to create an illusion that your tiny home is much more spacious than it actually is. To have the best and maximum effect, position the mirror across from the window. This way, the mirror will reflect the daylight in full.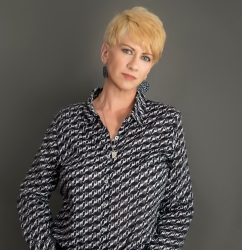 Latest posts by Deborah T
(see all)