With heating your home accounting for as much as 50% of your energy use, an eco-friendly boiler can have a drastic effect on reducing your environmental impact and expenditure.
Are you already have energy-efficient fittings installed that you want to incorporate into your heating system? Or are you looking to start progressing towards carbon neutrality? Then this guide will cover all the bases for eco-home boiler installation.
Artificial Intelligence in the home?
Yes, you read that right! Gone are the days of forgetting to schedule your holiday on your boiler, or a blackout clearing your carefully curated heating times. Google has developed an AI 'Nest Learning Thermostat' that learns the temperatures that you like during the day and night and programs itself to adjust automatically. So, if you're looking to save energy, then Nest will learn about your low energy habits and reduce your boiler running times accordingly.
Another great feature of the Nest is that you can control it right from your phone. So you can turn it down from the office or pub if your plans or the weather suddenly change. As Google connects to your phone, this device automatically turns down your heating when you are located far away. Thus, no more realizing you're paying for a fully heated house while sitting on a beach a couple of hundred miles away. It even turns the temperature back up as you return to the area, so you forego that day or so of a freezing house when you're back from traveling. You can use a boiler checker from BOXT to check the eligibility of your boiler for this AI addition.
Powerflush vs MagnaCleanse
To further reduce cost and increase efficiency for your eco-home, check when your heating system last had a clean. Professional cleaning is a great way to prevent the build-up of sludge and waste in pipes. This waste reduces the proper delivery of heat around your house, decreasing efficiency. There are two main ways of cleaning your system – the first is a Powerflush, and the second is a Magnacleanse.
A Powerflush uses high pressure to dislodge buildup from inside your heating system and radiators. The key cleaning element here is pressure. Meanwhile, Magnacleanse uses tiny magnets and chemicals to pick up any unwanted finds, which is a more gentle process.
Before a boiler installation, check how old your system is, and whether there are any leaks or weak rusted areas on radiators. The power flush method could create leaks if your heating is old – it'll simply blow open any existing faults in your system. If you're looking to increase boiler efficiency, then ensure the safety of your system by using a magnetic cleaner.
With this type of clean, a magnetic filter will also usually be fitted to the boiler. This will catch unwanted sediment from clogging your boiler, increasing the lifetime and efficiency of the system, reducing environmental impact and costs.
How do solar panels affect boiler installation?
Houses will generally have one of two types of solar panels. These can occasionally be mislabelled, leading to new property buyers rendering them useless, or not using them most effectively.
The regular solar panels we imagine when thinking of green energy use photovoltaic cells to convert sunlight into electricity. These feed electricity into your home, and don't require connecting to a boiler at all – great!
However, there is a less common second type of solar panel. These are solar water heating systems, and you can differentiate them by their appearance. They look like a row of pipes, rather than flat typical panels. These solar panels heat your water using the sun and are therefore plumbed into your water system.
As they heat water only when it's hot, they require a tank to store the hot water for cooler times of day, and often need a backup boiler for colder months. This makes them incompatible with combination boilers, as combination boilers don't have a tank. Therefore, if you do have solar panels fitted, check what type they are and supply this information to your boiler installer – it could save you a lot of hassle and call-out costs!
Where's your insulation?
Often houses have a dedicated room for the boiler. This spot might be the airing cupboard or the attic, or elsewhere in the house. If you've worked on making your house better insulated, you may have a preference for which room it should go in. That's because better insulation will reduce heat loss, further reducing the cost of heating the boiler.
If you are yet to decide on a room/space for your boiler, consider placing it in a central room in your house, to help retain heat within the building, and insulate this as much as you can. If you are limited by space, consider a combi-style boiler, as these are often much smaller than standard boilers and are easier to place in the most ideal spot. They also tend to be more efficient than traditional boiler types.
Check energy ratings
Every electrical appliance built since 2009 has an energy rating. That designation is important for reducing the energy consumption of your home. Choosing a better performing energy rating will save you money and also benefit the environment. The rating is given as ERP (Energy Related Products Directive) which is European legislation covering electrical appliances.
The directive is particularly important for domestic and commercial heating products, such as boilers, water heaters, fridges, freezers, and other electrically powered products. This rating also includes a limit on harmful gasses produced, which is the main reason a standard boiler isn't eco-friendly.
If you are looking for a boiler that'll fit in with the other efficient devices in your eco-home, consider an electric combo boiler. This unit produces no gas and has a near 99% efficiency rating. The only downside to this product is that it can't heat as much water as larger gas and LPG boilers. Therefore, it is not suitable for large houses with several showers. You can check which boiler type is most suitable to your household with this free find your boiler checker.
Will a smart meter affect boiler installation?
This is one thing that you don't need to worry about when you're installing a new unit. Because smart meters measure the consumption going through them, they don't change your electricity or gas supplies. So don't interfere with your boiler installation.
So, there we have our list of what to check for your eco-home boiler installation. Follow these steps to reduce your carbon footprint and save on bills at the same time!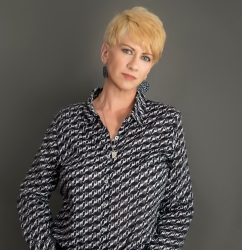 Latest posts by Deborah T
(see all)