Investing in a few small electric appliances can help you create and cook delicious meals and make kitchen tasks less overwhelming. Here, we'll talk about some of the most helpful tools you can add to your kitchen lineup.
Microwave oven
Food processor
Coffee grinder
Air fryer
Rice cooker
Electric kettle
6 Small Electric Appliances That Make Kitchen Chores A Little Easier
Each of these gadgets can help you save time and money in the kitchen. You can also use them to prepare meals and snacks.
1 – Microwave oven
Besides the standard cooking functions, a microwave can also defrost items and prepare snacks. Some microwaves can also be used to cook pizza and popcorn. However, avoiding purchasing one with extra features you rarely use is better. Microwaves with additional cooking functions are usually more expensive.
Microwave ovens come in two types: countertop models and built-in ones. Countertop models are usually less expensive but require more space. Over-the-range microwaves are more expensive than countertop microwaves.
2 – Food processor
One of the best small kitchen appliances is a food processor. These kitchen machines have multiple functions and come with a variety of attachments. Some models are equipped with a slicing or shredding disc, while others have a smaller work bowl for more delicate tasks. Some processors also come with a blender attachment and can be used for smoothies. These appliances are also dishwasher-safe.
A food processor is an electric appliance that simplifies repetitive tasks in food preparation. Although most food processors are electric-motor-driven, some manual versions can also be used. The Magimix 1800 was first introduced in North America in 1973 under the Cuisinart brand. However, Sontheimer contacted a Japanese manufacturer in 1977 and later launched a Japanese-made food processor under the Robot-Coup name.
3 – Coffee bean grinder
Coffee grinders come in many shapes and sizes; some are more expensive than others. While a high-end grinder can produce a great cup of coffee, many people find that a cheaper grinder will suffice. The blade grinder is an excellent choice for those who don't want to invest in a high-end grinder.
A coffee grinder offers the brewing enthusiast more control over the flavor and consistency of their coffee. Depending on their preference, they can grind coffee to a fine or coarse grind.
4 – Air fryer
An air fryer uses hot air to cook your food without using oil. It also helps to reduce moisture in your foods and can make cleanup much more manageable. This appliance is small enough to fit on your countertop and comes with a storage basket and tray for catching any leftovers.
An air fryer is like a higher-output Easy-Bake Oven, but instead of using oil, it uses hot air to cook food. This method produces crispy, delicious foods without the added fat. Many air fryers also double as a toaster oven, saving space in your kitchen.
5 – Rice cooker
To enjoy great food at home, the kitchen needs the right tools. These small appliances make preparing meals for the family more manageable and help you save daily time. Some of the most useful ones include a pressure cooker, multi-cooker, Dutch oven, and saute pan. You should also invest in a high-powered blender for making sauces and soups. Besides being useful in the present, these appliances can also prove helpful in the future.
If you have limited space in your kitchen, the right kind of small electric appliances can make all the difference. Buying the right one is as important as choosing the right size for your needs and the style that match the overall decor. Some small appliances can even be part of your kitchen decor if you purchase them carefully.
TIP: To avoid buying the wrong size model of any small electric appliances, measure the area first.
6 – Electric kettle
An electric kettle is a small appliance that can heat water quickly and efficiently. It uses about 1,440 watts of power and comes with intelligent safety features such as an on/off light, dry-boil protection, and an ergonomic handle that is both comfortable and easy to hold. A kettle is also easy to clean thanks to its convenient design.
Boiling water in the electric kettle is ideal if you love making coffee using the manual pour-over drip method.
TIP: The more frequently you use a small electric appliance, the better its inherent value!

The Takeaway: Spend Money on the Right Small Electric Appliances for Your Lifestyle
Not everyone will agree with this list of six small electric appliances. And that is okay, as we all have different culinary preferences.

For instance, I include a microwave on the list because many people love its convenience. However, I haven't had one in my home for many years. Further, I have no intention of spending the money on one. But I use my rice cooker at least three times a week.
Long story short…
However you choose to spend your money, small appliances can make spending time cooking more pleasant. Just select the items that work best for your lifestyle.
Which small electric appliances do you use daily? We'd love to hear your comments. Join the discussion on our social media pages.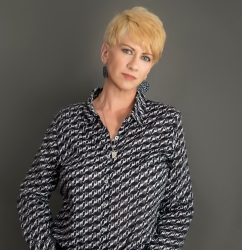 Latest posts by Deborah T
(see all)