A flight attendant will always tell you to take care of yourself in the event of an emergency before trying to help someone else. Why? Because if you are not well enough, you will be ineffective at helping others. So apply that single rule in every facet of life… Spend the time you need on self-care.
You cannot help those you love unless you take the time to love yourself first. Now you know why you should love yourself. But how can you show yourself the self-respect and care you deserve and need?
20 Creative Ways to Indulge in Self-Care
These twenty self-care behaviors can teach you how to love yourself.
Go for a walk; exercise releases endorphins, the hormone that makes you feel good.
Rinse your cares away with a leisurely hot shower.
Write your worries down in a journal. When you are finished writing, imagine that you are closing the book on your stressors.
Enjoy a glass of red wine, if you are old enough. This is a great reward to congratulate yourself on special occasions. (Drink sparingly).
Paint your fingernails. You'll feel more confident and have pretty hands, too!
Do stretching exercises to work the tension out of your muscles.
Lose yourself in a good book…
…or THE Good Book. (Bible). This is where many people find the answers.
Indulge in a fragrant foot soak. Close your eyes and be mindful of the moment.
Have a potluck get-together with family or friends. Connecting in person (not just by text) is important.
Recapture a carefree childhood experience—try an adult coloring book.
Enjoy the companionship of your favorite four-legged friends. Pets give and receive love unconditionally.
Take a nap to rest your mind.
Take a coffee break. The caffeine content will boost your mental alertness.
Soak up ten minutes of sunshine
Give yourself a hand and wrist massage. Add your favorite lotion for extra indulgence.
Phone a friend. Hearing a friendly voice will uplift your mood.
Dance like nobody's watching. Shake out the stress!
Breathe in your favorite essential oils.
Prep some healthy fruits and veggies for healthy, guilt-free snacks. You'll prepare yourself for the next time you have stress-related munchies.
The Takeaway: You Need Self-Care to Be Your Best Self
Start small—baby steps are fine. Try one or two of these ideas for a few days. Choose the behaviors that best suit your lifestyle. Take care!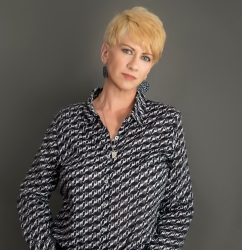 Latest posts by Deborah T
(see all)