For under $3, you can make a stunning, fragrant essential oil diffuser to enjoy. Besides that, you can put this together in under three minutes. In fact, you need only a few common household items that you probably already have on hand. Not only are these little glowing lights pretty to use, but they are also wonderful for quick, easy gift-giving.
What Is an Essential Oil Diffuser?
A diffuser is a device that will gently emit your favorite scented oils throughout your room. You've probably seen the units that plug into a wall outlet or USB model for a desktop. But this one relies on a tealight to distribute the fragrance without the need to locate an available outlet or taking up desk space.
As most of my regular blog readers know, I live in a small, older house, and I often lament the lack of outlets. This setup enables me to enjoy burning my favorite fragrances without plugging additional things into a cord.
Why Should You Try Peppermint Essential Oil in Your Diffuser?
I made this specific burner for personal use, using my favorite Clinganic Organic Peppermint Essential Oil. I enjoy the fresh, minty fragrance while I work in my home office. It keeps my mind calm when I'm up against tight freelancer deadlines, but I would rather be blogging. Besides that, I have asthma and allergies, which peppermint soothes when my symptoms flare.
But beyond personal preference, you might find some therapeutic benefits to specific scents.
According to medical research, the following usages might be excellent reasons to diffuse peppermint oil
1 – Respiratory care
A study from Phytotherapy Research proved that drinking peppermint tea can help reduce the symptoms of the following problems:
Breathing difficulty resulting from the flu virus
Sinus infections
Shortness of breath from asthma
Bronchitis
Sore throats
This efficacy likely results from the antiviral, antimicrobial properties of the peppermint tea they administered to the focus group. If this works in the tea leaves, it's well worth a try in your oil diffuser!
2 – Reduced allergy symptoms
The same study in Phytotherapy Research (linked above) also noted that peppermint tea also provides antiallergenic relief. So give peppermint essential oils a try to soothe the dry, scratchy throat, runny nose, and weepy eyes you get every allergy season.
3 – Natural bug repellent
If you hope to repel bugs without chemical sprays, then burning peppermint in your essential oil diffuser when you sit outside might do the trick for you!
A study in the Asian Pacific Journal of Tropical Biomedicine proved that topical application of peppermint repelled mosquitoes for 150 minutes. They noted the following:
"The application of oil resulted in 100% protection till 150 min. After next 30 min, only 1-2 bites were recorded as compared with 8-9 bites on the control arm."
So why not try a diffuser to keep those pesky skeeters at bay instead of applying it directly. It's also worth noting that you must first mix the oil with a carrier oil to prevent skin irritation if you try applying it topically.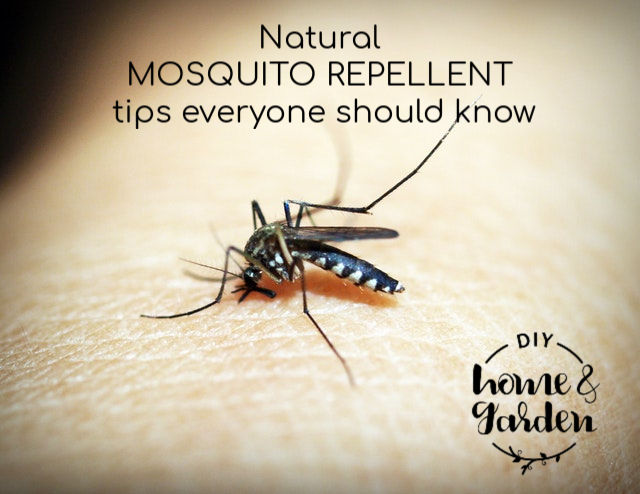 4 – Lower your anxiety level
If you have anxiety, then you know that it's no laughing matter. You will do almost anything to calm your mind and feel better.
Scientists agree that peppermint might help decrease symptoms of anxiety. A 2019 study in the Journal of Pain Research looked at eighty cardiac patients and their responses to heart catheterization. They found that peppermint aromatherapy seemed to decrease the control group's anxiety when administered before the medical procedure.
5 – Improve nausea symptoms
The professional journal Nursing shared a small study of 34 people who reported post-operative nausea in 2016. They found that most of the patients felt less nauseated within two minutes of using a peppermint oil nasal inhaler. This might not be a one-size-fits-all solution. However, the study noted how anti-emetic medications can cause side effects such as drowsiness, which makes trying peppermint aromatherapy worth considering when you experience nausea.
Disclaimer:
Before you use an essential oil diffuser to treat your medical issue, speak with your primary care physician.
I am not a doctor. Obviously, I'm a blogger. If you have concerns about peppermint aromatherapy, speak to your physician.
Seriously, I'd not take medical advice from bloggers. However, I did put careful thought into finding these studies. Also, I discussed my health options with my asthma specialist. That said, he gave me the green light when I consulted with him on this matter. His thought is that any treatment that helps is advantageous but advised that I should still keep my inhaler on hand at all times. Note these studies and ask your physician if aromatherapy can help meet your health needs.
How to Make Your Peppermint Essential Oil Diffuser
Here are the supplies you'll need to gather:
One-quart mason jar
Your favorite essential oil
Glass votive holder
One tealight
Epsom salt
A long tool, like a crochet hook or bamboo skewer
This quick video (below) demonstrates how quickly and easily you can put aromatherapy to work for you.
When you want to change fragrances, all you need to do is dump the current Epsom salt into a zip-top bag, label it, and put in fresh salt and different fragrance oil. When you are ready to switch back, repeat the cycle, adding a few fresh oil droplets to the original salts. Easy!
I hope this inspires you to get creative today and make an essential oil diffuser for yourself! Even if you decide to pass this one up, I still wish you a happy DIY day!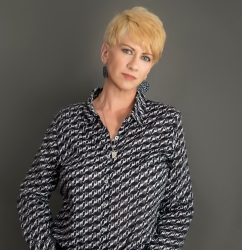 Latest posts by Deborah T
(see all)