Are you the CEO of a home-based business or a work-from-home employee? Then mastering how to organize your home office is vital to productivity and success.
Working from home can make separating your work life and home life difficult. You might not even have a dedicated home office. So your personal life can easily creep into your work and vice versa. If this is a problem that you experience, you might find that getting your home office organized can help you. Not only will it make it easier to separate your home and work life. But it will also make it easier for you to be productive. When your home office space is in order, you'll have fewer distractions. Additionally, it will be easier for you to get your work done.
9 Easy Ways to Organize Your Home Office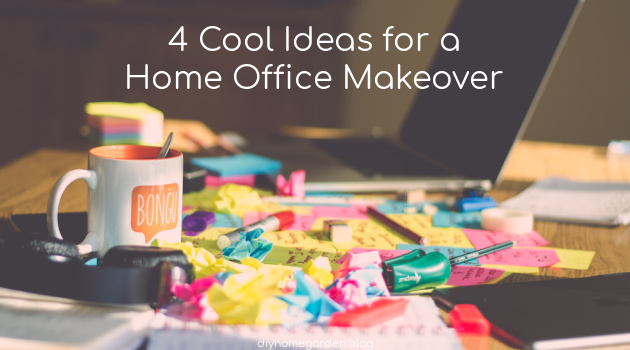 1 – Have a Dedicated Workspace
If you want to have an organized workspace at home, the first step is to have a dedicated space to use. If you're lucky, you'll have a spare room that you can make use of for your home office. However, even if you can't have a whole room, you can find another space that you can set up for your home office. It might be under your stairs, in a bit of alcove or nook, or in the corner of a room. You could also set up a screen or another way to create some privacy and separate your home office from the rest of your home.
2 – Create a Calming Space
Everyone who works at home should have a space that helps them stay calm and do their work without getting stressed. Decorating your area in the right way can help you to achieve this. You can paint the walls in a calming color, for example, so that you have a space that's suitable for work. You could put up some calming artwork and perhaps include some potted plants to create a relaxing space that helps you be more productive.
3 – Make Your Home Office Comfortable
Comfort is another crucial factor in your home office. If you're not comfortable, you can find it hard to get your work done. A comfortable chair is essential if you want to create a home office that works for you. An ergonomic chair will help you protect your back and keep you comfy throughout the day. It's also a good idea to pair it with a desk that's the right height for you. You should think about the lighting and temperature in your home office too. You don't want it to be too bright or dark or too warm or cold.
4 – Clean Away Clutter as You Begin to Organize Your Home Office
A cluttered office can definitely prevent you from doing your best work. Fortunately, you're in control of your home office, so you can make sure it's not cluttered. Start by clearing away anything that you don't need for your work. You can then make sure that you have ways to organize anything you might need and keep your desk or other surfaces as free from clutter as possible. You can store away gadgets and other supplies when you're not using them. If you have a printer, keep it in a cupboard or drawer when you're not using it. Put books on shelves to keep them out of the way.
5 – Clear Space on Your Computer
Your computer can also be cluttered, although in a slightly different way. Your devices will often get cluttered with various files, many of which you no longer need or don't really need to reference much. If your computer storage is clogged up, you can declutter it to save space. Use a tool to easily archive files in any format so that you can organize everything on your device. Freeing up space can help your computer to run faster too. You could be a lot more productive after cleaning up your computer.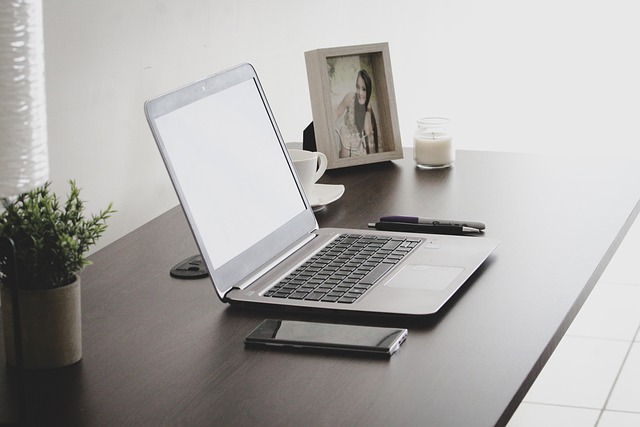 6 – Organize Your Supplies
If you have any office or business supplies, you can benefit from cleaning them up. Use organizers, boxes, and files to get everything in order. Try to organize products and systems that match the things you need to manage. It will help you save space and make it easier to find items when you need them. Group similar things together so that you know where to look for them and make the best use of the space you have available.
7 – Deal with Paper
You likely have to deal with a lot less paper than you used to. However, you can still end up with various documents and pieces of paper, even if you try your best to keep things digital. Fortunately, it's not too difficult to deal with this, as long as you stay on top of any paper that comes your way. You can simply file away the papers you get, especially if you need to keep a hard copy for whatever reason. But if you don't want to deal with any paper at all, scanning (or photographing) documents and then recycling is probably the best thing to do.
8 – Sort Your Wires and Cables
Having various wires and cables floating around can be annoying. Sometimes you don't even know what they're all for or where they came from. You can keep your home office a lot tidier and even make it safer by organizing your cables. If you have any that aren't attached to anything, labeling them will ensure you know what they are and what they're for. Any wires or cables in use can be tidied up with cable ties to keep them out of the way.
9 – Tidy Often…After Your Organize Your Home Office
Now that your home office is tidy, you can stay on top of it by tidying up regularly. You might have created an elegant desk, but it can very quickly become cluttered again if you're not careful. Try to tidy up at least once a week so that you can prevent clutter and keep everything clean and organized too.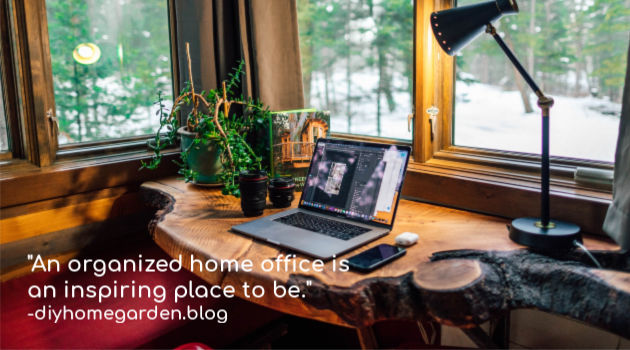 The Takeaway: When Your Organize Your Home Office, You Will Feel Better and Work More Productively
Get your home office organized and you could make it a space where it's much easier to be productive and keep your personal life separate.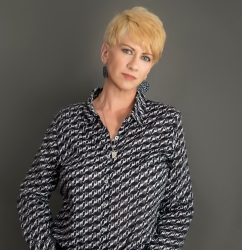 Latest posts by Deborah T
(see all)