Cooking can be a real art, and it can be great fun to spend hours preparing something really special. On the other hand, we don't always have time to put in a great deal of effort, especially after a hard day! For those busy periods, check out these five cooking tips for when you're pressed for time.
Additionally, you will save money on your grocery bill by using these tips.
5 Cooking Tips to Get Meals on the Table Even Faster
Try these five tips to avoid the temptation of the drive-thru lane. Knowing you can fix dinner in a flash will help you resist it!
1 – Pre-plan your meals
Okay, so you already know that you've got a busy week ahead? In this case, it's a good idea to pre-plan all of your meals at the weekend, to save you a little bit of time. To help you plan out your meals and recipes, try a few meal planning apps:
MealBoard:

With this app, you can streamline the meal planning process plus create shopping lists, and track the ingredients you have in your cupboards.

Treehouse Table:

The Treehouse Table app takes the effort out of meal-planning, allowing you to relax. First, you answer a series of questions, including preferences, allergies, time constraints, and prices. The app then creates a delicious and personalized menu and meal plans.
You will not only save time, but you'll also save tons of cash by building a shopping list based on what you already stocked in your pantry. Having your favorite pantry supplies handy helps you bypass the fast food line, knowing you have something tasty to prepare.
2 – Nutritious & tasty frozen meals
Frozen meals might not be as healthy as cooking fresh foods. But when the alternative is an unhealthy fast food spot or a restaurant, give it some consideration.  It is the lesser of the two evils.
When you're pressed for time, it is a great idea to have some tasty and nutritious frozen meals that you can stick in the oven. You can get on with other things when you're frozen meals are cooking, with no need to stress about time or prep. Try brands such as these ones:
Whitey's Chili, Posada, or Golden Tiger. These are each delicious options.
3 – Try a slow cooker
A slow cooker is a real win when it comes to easy cooking. You will just load your slow cooker with some tasty meats, vegetables, and potatoes (in the morning), and there'll be a nice meal for when you get home! There are so many great slow cooking recipes out there to help you out.
4 – Bulk cooking
Purchasing larger sizes of grocery items costs you less per ounce or pound. So this cooking method can save you money, adding up to big savings over time.
When you've got a bit more time at the weekend, try cooking in bulk and then freezing batches of the meals. Whether it's lasagna or curry, you'll be glad when you're nice and prepared! If you prefer, store meals in the fridge (as long as they will be consumed within a few days).
For example, you can purchase a two-pound box of pasta or noodles, and fix two casseroles instead of one. Eat one this week and freeze the second one to use next month.

5 – Recipe books for quick-meals
Need more inspiration? What you need are recipe books that include quick-meals specifically. To get you started, try these:
The Instant Pot Electric Cooker CookBook by Laurel Randolph: This cookbook will teach you 100+ easy meals to get dinner ready fast! Using the prep-time tags, you can choose meals based on how much time you have that day.
The America's Test Kitchen Quick Family Cookbook: A Faster, Smarter Way to Cook Everything: All of the items in this book can be finished in 45 minutes or under, using fast techniques and a small amount of ingredients. No special gadgets are required, America's test kitchen is all about making mealtimes simple. Sometimes all you need is a recipe book or two, and you'll improve your cooking skills in no time.
The Bottom Line: These cooking tips will save you time and money
Don't feel pressured to master all of these techniques at one time. Start slow, and adopt one new kitchen habit this week. Try a different kitchen hack next week. Before you know it, you will go from a kitchen zero to a domestic hero with these easy cooking tips.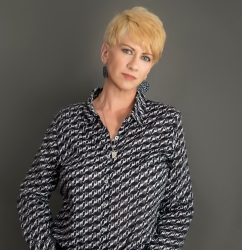 Latest posts by Deborah T
(see all)