As will happen from time to time, I recently received an opportunity to review a product–the Petra HD200 Sprayer.
Sprayers are a handy tool to have on hand. At the time the Petra team reached out to me, my trusty old other-brand unit had finally split a seam and was leaking after many years of faithful service.
That's the thing about keeping a pump sprayer around. It costs a little money up-front. But if you drop the coin on a quality one, it will last you for many seasons.
Legal Disclosure
Petra sent me a freebie product to bring this review to my followers. Those of you who have followed for a while know that I am honest and trustworthy. If I like a product, I will tell you. On the other hand, I'm also quick to point out flaws. The same principle applies to this review. I created a review video to show you the features and the pros and cons of this model. So please proceed knowing that I am truthful and my opinion is my own, and I'm not swayed by the company to make positive statements.
Why do you need a sprayer?
Here are a few ways that you can use a sprayer around the house and garden.
Mixing liquid fertilizers
Applying house, deck, or patio washing solvents before power washing.
Cleansers for tile and grout in your shower
Applying weed control products (herbicides)
Pest control chemicals (insecticides)
Applying cleaners before pressure washing your driveway or patio
Video Review
They say a picture is worth a thousand words. That said, I chose to create a "video tour" and share with you:
How to assemble the wand when you unpack the unit (it takes only two seconds, no tools, and no difficult assembly required)
The features included on the Petra HD200.
Pros and cons
I reveal my overall opinion on whether this sprayer is worth spending your hard-earned dollars.
The Takeaway on the Petra HD200 Sprayer
If a picture is worth a thousand words, then perhaps a video is even better. I hope you enjoyed this video review format, as I plan to make more like these in the near future. Until then, have a happy DIY day.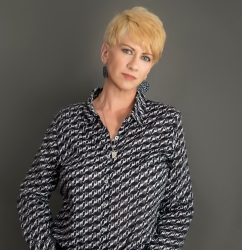 Latest posts by Deborah T
(see all)