Are you planning to cultivate plants inside your home? Have you considered an indoor grow tent?
If yes, then perhaps a grow tent could be the one-stop solution for fulfilling all your indoor gardening needs. It is not an easy task to cultivate indoor plants, but sit becomes one of the smooth ways to carry out yield within the least effort when you have the most suitable systems.
Grow tents help protect your plants from extra light and water, so picking out the best tents for growing is essential. Things may not work for you if you haven't researched the grow tents well. We will make things easier for you with the Perfect Indoor Tent guide about the right size of grow tent, perfect lighting, a suitable temperature, and many more. You can only have the perfect gardening when your plants have a suitable environment for their proper care.
Material Used for Settling up an Indoor Grow Tent
Set up a grow tent with some basic material and other tools that will help in the productive cultivation of plants in a short period.  It is vital to choose a suitable material that completely blocks all exterior light and contains all interior light. Other than this, mentioned are the basic requirements and material for Building the grow tent at Home. 
Grow Tent

Grow Light

Ballast

Reflector

Hanging Equipment

Timer

​

Appropriate Ventilation

Can Fans

​

Temperature and Humidity Gauge

Basic Assembly Tools

Plants

Tape and Fasteners etc.
Optimal Conditions to Consider Within the Grow Tents
Certain factors must keep in mind while choosing the grow tent. These includes:
Light: When it comes to lights, you need to have plenty of lighting facilities inside the area. If you can afford to have LED Lamps, it will be the best option for fast plant growth.
Temperature:

Make sure temperature is one of the most critical conditions in the grow tent. Most plants prefer temperatures within the range of 70 – 80°. Thus, for fast growth, it is important to maintain the temperature of grow tents.

CO2:

The carbon dioxide levels are directly related to the growth rates of plants. Higher CO2 will leads to the corresponding increase in temperature that needs to be addressed on time.
Choose a Right Grow Tent for Indoor Gardening
There are numerous options available in the market for the grow tent, but you need to be extra careful while choosing it. The key to choose the grow tent is its size. That entirely depends on what you'd like to raise. Thus, worth your money and choose the text size as per the need and requirements because choosing a too large tent will be a waste of money as it will consume more power lights, fans, pumps, etc. Also, placing the tent in a too-small area will create an extreme crowd that will cause a battle for nutrients and water, both potential problems. Keep in mind there is no need to purchase a tent with more ventilation holes or a more giant tent than you will use.
Five Easy Steps to set up a Perfect Indoor Grow Tent
Indoor gardening is one of the easiest ways to plant fresh fruit, vegetables, and other plants. But the grow tent will be valuable only when you create the exact environmental conditions your plants need. Many factors, like lighting, temperature, and ambient humidity, affect gardening and plant growth.
Thus, the team at ModernLiving 101 offers advice to help you out with the fantastic gardening grow tent hacks. Of course, these essential tips will allow you to get fruitful results.
Step 1: Gather all tools and Assemble the Grow Tent.
Assemble all the tools for settling up the tent, lighting, ventilation, etc. Make sure you must have:
Screwdrivers

Wire cutters

Abox cutter or scissors

Handy Tape
As the tent comes in different sizes, then make sure the tent will fit in the space. Thus, construct a frame and put on the cloth, and get the settled up structure for grow tent.
Step 2: Grow Light Set-up
It is crucial to have the proper lightning rig to ensure indoor plants' healthy production.
Set upholders

Attach hood to direct the light towards the plants.

Organize wiring safely to prevent any electrical hazards.
Step 3: Ventilation setup & Installation
Having the best placement for the fan and carbon filter is crucial. Because proper ventilation is effective for removing the hottest air and removes the foul odor from the room. So, get the hanging equipment and then hang an exhaust fan towards the carbon filter. Also, run power cords through the nearest power cord hole in the tent.
Step 4: Hang temperature gauge for timely measurements & Perform a Safety Scan.
To get the proper systems in place, it is essential to hang the temperature gauge to monitor the temperature, humidity, etc. Because if in case, mount it too high or too low your plants may suffer from adverse effect. Make sure to have safe electrical connections to avoid any electricity mishappening.
Step 5: Place plants inside
Your grow tent is fully constructed, so now your entire system is running well. So, it's the final show time to add the plants and watch them take off! Must keep an eye on the tent's levels that include humidity, temperature, CO2 levels, etc.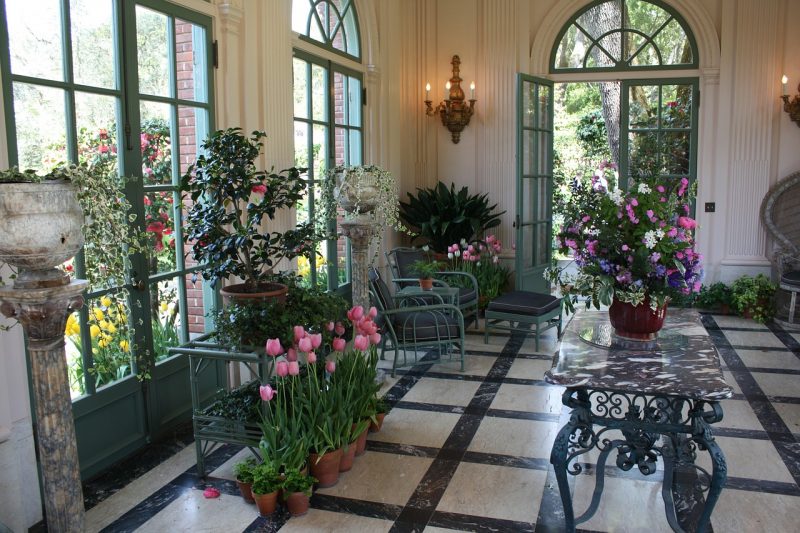 The Takeaway: An Indoor Grow Tent Can Help You Garden All Year-Round
We hope you have all the indoor plant-growing information you are looking for. All the above-mentioned are fantastic gardening hacks for setting up a grow tent to raise indoor plants. Make sure to control the environmental conditions for successful harvesting. Enjoy the goodness of fresh vegetables and fruits all year long by putting this gardening method to work for you.
Latest posts by Shashika N.
(see all)