Pizza ovens have been in use, in one way or another, and different iterations for a long time.
Archeologists even unearthed brick pizza ovens from ancient cities like Rome. The most recent generation of these units, however, draw their looks from designs conceived in the 1970s. These ovens were prefabricated and installed according to plans that were the height of modern living at the time. There, were more adjustments, still, about 20 years later when American influences began to be more prominent.
Although technically a case of revisiting history, the concept of individual ownership of pizza ovens have become very prominent in more recent times. Many people will now install these features in their backyards to make up part of a space for entertainment and general relaxation when favorable weather and temperatures permit it.
Despite the seeming obviousness of the primary use of this unit. It is, after all, succinctly described in the name. However, you will find several uses for your pizza oven that you never considered. Indeed, you might now be aware of the limitless possibilities.
5 Ways You Can Put Your Pizza Oven to Good Use
A few ways to use your pizza oven to take full advantage of its convenient availability are:
1 – Baking Pizzas
Well-made, restaurant-quality homemade pizzas are finally within reach! Naturally, you are easily able to make your favorite "pie" with your pizza oven. You can also experiment with flavors and ingredient combinations that would not always be feasible with choices available in restaurants. With the luxury of having your own unit, fresh and hot is within arm's reach.
2 – Bread Making
The design and use specifications of pizza ovens are very adaptable to bread making. In fact, the idea of baking bread comes only second to making pizza. There is nothing more enticing than a loaf of hot, freshly baked bread hitting your plate. One caveat to baking bread in your unit. Make sure to light it at least two hours before you are ready to bake the bread. This way, you are sure to obtain optimum temperatures.
3 – Roasting
Pizza ovens lend themselves well to roasting both meat and vegetables. The high temperatures within the oven can make cooking relatively fast while producing incredible flavors, aided by the burning wood in the oven, which impacts the food through smoke circulating in the oven. You will love the smoky flavor!
4 – Cooking Seafood
Seafood that is cooked using a pizza oven can have outstanding outcomes after the process is done. This appliance is ideal for whole fish and other seafood such as shrimp and prawns. Thereafter, add the desired spices, herbs, and flavoring aids, and place the seafood in the pre-warmed oven.
5 – Making Desserts
Last but not least, you can use your pizza oven in the baking process as you prepare desserts. You are not limited in choice, either. Some popular desserts that you can prepare and bake include brownies, pies, cobblers, crumbles, and many more.

A Note on Ventilation for Indoor Pizza Ovens
To ensure that your pizza is made to perfection it is a good idea to ensure that your kitchen has good ventilation. This will ensure that the air is fresh so you can enjoy the high-quality aroma of pizza throughout the whole home or restaurant without that overwhelming stuffy smell. With pizza ovens, it can be easy to fill the room with smoke so a kitchen exhaust hood will help to release some of it. If you find that you need a kitchen exhaust hood repair then it is best to be on top of them to ensure they work efficiently and to its high level. You will notice when your exhaust is in need of a repair when the walls and sides in your kitchen have a layer of grease on as often it will help to avoid this otherwise you will find that you need to scrub your walls more often than normal.
The Bottom Line on the Many Uses of Your Pizza Oven
With all these possibilities at hand, you should never underestimate the use of your pizza oven. Indeed, you can use it to create a full, multi-course meal that will surely delight and satisfy everyone around.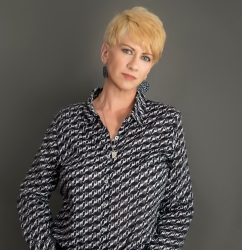 Latest posts by Deborah T
(see all)