What will you work on for spring during these long winter months?
As the year starts to wind down and another reveals itself, we all start to think a little more about what we want to achieve. There's nothing like the start of a new year for you to be able to think about shaking everything up a bit and bringing a bit of freshness into your life. And this is definitely an idea that can apply to so many different areas of your life.
But in this instance, we're of course talking about the home. There are so many ways that you can choose to spruce up your home over the winter months ahead of spring.
5 Things to Work on for Spring
Whether you want to be able to carry out some small changes or big renovations, there are a few set things that are perfect to work on at this time of the year. Let's take a look.
1. Spring Cleaning
To start with, you might want to work on a spot of spring cleaning right now. Sure, it's technically still winter, but this could be what you want to add to your to-do list for the new year. That way, your home will be looking and feeling fresh ahead of the spring and summer seasons.
2. Garden Care
As a step on from that, you might even want to head outside and see if you can do a similar thing with the garden too. If you live in a milder garden zone, you want to do a bit of clearing and prepping at this time of the year to get it into good shape for spring. You may then also want to work on lawn fertilization ahead of that chore, too (if your zone allows).
That extra work now allows your garden to be looking great in time for summer. Just remember–the shorter days mean you should get an earlier start in the morning.
3. Repainting
Another option that you have here is to repaint. Now, you may think that this seems like a big job, but you don't have to paint every single room if you don't want to. It could be that you want to shake up a few rooms. Or if the weather permits, you might even repaint the outside of your house. When it comes to painting, a little can go a long way. You'll be surprised how much you can transform your home with a bit of paint ahead of spring.
4. Replacing Furniture
Sometimes, you'll find that some of your furniture just isn't looking great. It can be aged or broken. So, something that you can do to jazz up your home ahead of the next season is to replace some old furniture and invest in some nice new pieces to bring your rooms alive.
5. Big Moves
Finally, it could be that you actually want to work on a few things that are a bit bigger than what you have been already. Maybe you like the idea of redecorating the whole house, getting an extension, or even moving? Sometimes, these tasks can be a bit overwhelming, but the winter months can be the best time to work on them. If you know that you'd love to do something like this next year, it's a great time to get ideas together and get started.
The Bottom Line: You Can Work on Spring Projects During the Winter Months
If you work on these tasks during these drab winter months, you'll have a leg up on completing them once the weather breaks. Take advantage of the opportunity! Work on these things for spring now and enjoy more of those first warmer days.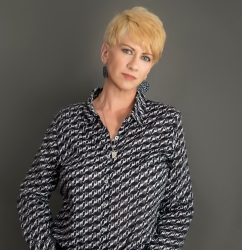 Latest posts by Deborah T
(see all)