If you are one of the lucky ones and you have a small garden at home, then you can spend wonderful days and nights inviting your friends. Of course, you can stay socially distanced and abiding to the current laws,, to an outdoor party. Consider the cooler weather a bonus and not a hindrance! It takes just a little more planning.
How to make an outdoor party feel special
Lay your garden table with a themed tablecloth, or even a runner, place fresh flowers, and enjoy your evening! Have a theme, perhaps you want an autumnal theme or you're getting ready for Halloween. A perfect idea, if you have many guests, to write their names, according to the places you want to sit, on cards which you will tie in small jars of jam to offer as a small gift.
1 – Terrace, garden, or beach?
Decide where you will have your party. If your garden is large, then it goes without saying that you will do it there making sure it is adequately lit so that there are no accidents. If you do not have a garden, the terrace and terrace are fine (the balcony not so much unless it is you and you), while the beach is more than an ideal choice. Do you need a gazebo? You never know if the weather will turn during this time of the year, so be prepared! Get prepared for any outdoor event.
2 -Technical equipment
The value of the combination pc/laptop, playlist, and speakers is invaluable. Be sure that you make sure to make a playlist in time depending on what orientation you want your party to have. The disadvantage with the ready playlist is that you will not be able to alternate the tracks depending on the mood of your guests. Of course, you can be on your pc/laptop all night and do the mixing. But most likely, a virtual DJ will provide much greater convenience.
3 – Food and drink!
Now finger food is in favor of everything. Make one or two buffets depending on the place where the party will take place and load them with "snacks" from chips and nachos with cheese, to cucumbers and carrots or nuts in various varieties. Keep it healthy this time of year. Add some hummus and some veggie skewers for your vegan friends! So that nobody will feel disappointed, inform your guests that everyone can bring their favorite vegan snacks to the party and make some purchases from the previous day for the "start". Buy a bottle of vodka, two bottles of gin, a rum, a whiskey, beers, and their accompaniments, ie Coca Cola, tonic, lemon/pineapple juice, orange juice and ice tea. Again don't promote any overdrinking and try to stay sensible with your social distancing if you are having the maximum number of people to your party.
The Takeaway: Host an Outdoor Party During Any Season
There's nothing to stop you having an end of season party. All you must do is to have the correct measures in place. A little BBQ or a little bit of music really helps lighten the mood in these difficult times. Thus, it's good to enjoy the little bit of freedom we have.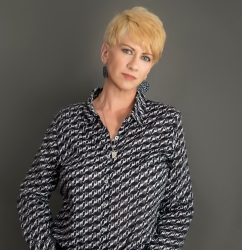 Latest posts by Deborah T
(see all)