Moving into your first home or apartment, here are a few things you should have to make sure you settle in well. This list is not all-encompassing. These tens items are vital to getting the new place cleaned, prepped, and ready. So keep these moving day things handy, you are going to need to unpack them first!
Ten essentials you need to take good care of your home and be more organized on moving day:
You might find these things to come in handy!
1 – A decent vacuum
A good vacuum cleaner will make keeping your home free of dust, dirt snd debris a breeze. Ideally, go for a high-powered rechargeable vacuum, which will allow you to move around you home freely. If you have pets, make sure it's a pet vacuum, or it could become clogged with hair or not do as good a job as it should of keeping your home clean.
2 – A squeegee
You may not think a squeegee – or window wiper – is that important, but it is actually one of the most vital kitchen and bath home essentials you can get. Why? Because it keeps showers and kitchen counters clean, dry, and streak-free. Obviously, it will do the same for all the windows in your home, too – it really is a neat tool to have in the drawer.
3 – Kitchen utensils
You're sure to have plates, dishes, knives, forks, and spoons, but what about spatulas, potato mashers, can openers, and measuring cups and sharp knives? The more kitchen utensils you have, the easier your time in the kitchen will be, and the more likely you'll cook healthy meals at home instead of eating out all the time.
4 – Dinnerware
Having plenty of glassware and enough silverware to be able to host friends and not feel embarrassed is really important if you're the type that likes to entertain a lot. If you have a tight budget, antique and second-hand shops can be a boon for this kind of stuff.
5 – Extra pillows and blankets
Having plenty of extra pillows and blankets at home is important not just because it will ensure you can make your guests comfortable, but also because it will help you to keep warm and comfortable, especially in the winter when an extra blanket can be a lifesaver and help you to keep heating costs down.
6 – Plenty of storage units
The more storage solutions you have, the better. Storage, from ottomans to bookshelves, ensure that you have a place for everything in your home, which means you can clear the clutter and have a home that always looks presentable, and which, even more importantly, is far easier to keep clean and organized.
7 – Laundry baskets
Having one laundry basket in the bathroom may be fine if you're single or a couple, but if you have a family, it's a really good idea to have on in the bathroom and in each bedroom too. That way, the bathroom basket won't end up overflowing, and you can encourage the kids to take more responsibility for their own laundry needs.
8 – Decent mattresses
Buying a cheap mattress may seem appealing, but it'll be a big mistake when you have trouble sleeping, a sore neck, and back trouble. You should always buy the best mattress you can afford and ideally try it out before you buy it.
9 – Coffee making supplies (can't survive moving day without java!)
Most Americans love a nice, hot cup of coffee in the morning. Plus, the caffeine will give you the boost you need to push through hectic moving-in days. Have your coffeemaker, coffee, filters, and creamer available in a separate box. You'll want to set that up right away! Once it's all set, you will enjoy using it every day.
10 – Basic first aid kit
Accidents happen at the most unexpected (and unfortunate) times. Purchase a small first aid kit to keep on hand. It should contain bandages, antibacterial wipes, wound ointment, tweezers, and a pain reliever at a minimum. Once you stock this unit in your bathroom, check expiration dates regularly and replenish them.
This list is by no means exhaustive –you will almost certainly need more stuff. But if you have all of these items in your new home on moving day, you'll be off to a flying start.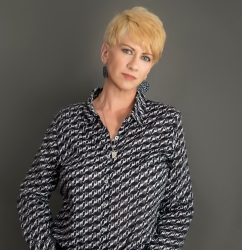 Latest posts by Deborah T
(see all)